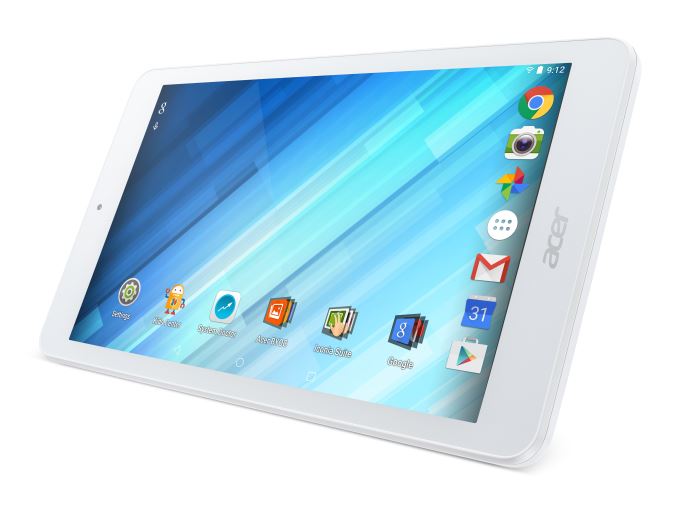 In addition to launching a brand new Windows Mobile 10 device, Acer has launched a new Android tablet in their Iconia line. The new tablet is called the Acer Iconia One 8, and with a price of $99 it's clearly targeting the budget segment of the tablet market.
As of right now, the specifications for the Iconia One 8 are somewhat vague. According to Acer's press release, it features an 8" HD IPS display, which most likely refers to a 1280x800 panel. Powering the tablet is an unknown quad core MediaTek SoC paired with 1GB of DDR3L RAM, 16GB of NAND, and a MicroSD card slot. It also comes with a 5MP rear-facing camera and a 2MP front-facing camera.
At launch, the Iconia One 8 will come in both blue and white finishes, and will ship with Android 5.1. At $99, it represents a very inexpensive way to pick up an Android tablet. It's probably best to wait until some of the specifications such as the SoC are specified in greater detail, but one can make a fairly good guess as to what will be available at this price point.