Two more Acer announcements for you today. The Acer Aspire 7600U (27-inch, 35mm thick, 64-point multi-touch, 1080p) all-in-one and the Aspire 5600U (23-inch).
The 7600U swivels at all four sides and can be laid flat for multi-user tabletop multi-touch operation. The 7600U starts at $1599 while the 5600U starts at $999.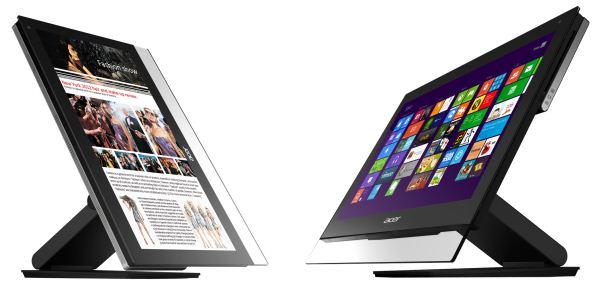 I will say, Acer's entire Windows 8 lineup looks pretty impressive. With top to bottom touch support and a clear focus on flexibility, this isn't the Acer we saw just a couple of years ago.