We just sat down for Acer's Computex press conference in Taipei. Today it's unveiling two x86 Windows 8 tablets: the Iconia W510 and W700.
The W510 features a 10.1-inch IPS touchscreen and features a keyboard dock similar to the ASUS Transformer series. The keyboard dock can rotate into presentation mode, making it more flexible than conventional docking tablets. Acer claims up to 18 hours of battery life on a single charge. The W510 falls in the ~$400 to $799 price range. The W510 is based on an Intel Clovertrail SoC.
The W700 features an 11.6-inch full HD (1920 x 1080) touchscreen with a tilting cradle: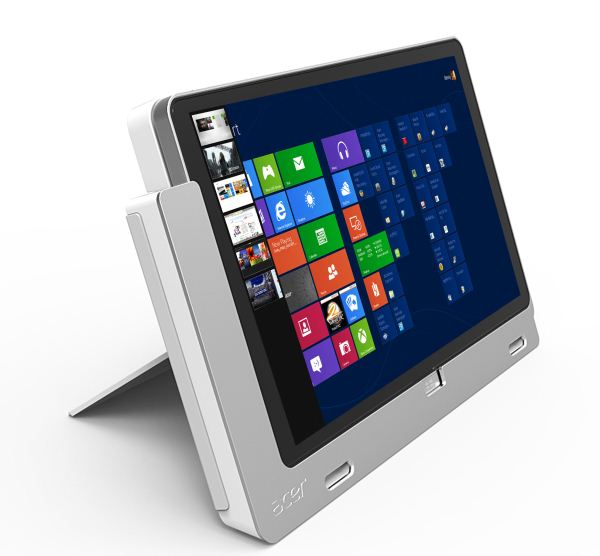 The W700 is based on ultra low voltage Ivy Bridge silicon, and Acer claims 8 hours of battery life on a single charge. Pricing appears to be in the $799 to $999 range. Acer implied but wasn't clear whether the cradle and keyboard are included in that price.
More on specs and details as we get them.