AMD's Computex 2011 conference just wrapped up. Computex is not AMD's traditional grounds for major new announcements – they'd rather have their own events for that – but alongside OEM testimonials about how well their AMD products are doing, AMD did give us a couple new details about Llano, Bulldozer, and beyond.
Llano
Llano is not launching at Computex, but it's launching quite soon. Anyone who knows the specific date is no doubt under NDA, but AMD has publically stated that it will be launching in June. Llano is of course AMD's first higher-performance APU, implementing AMD's current K10.5 CPU core alongside one of AMD's Northern Islands GPUs. It will also be the company's first 32nm product.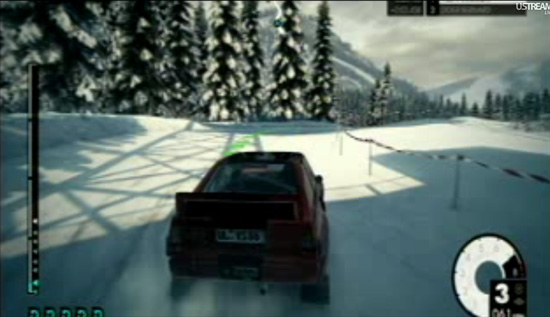 Although it isn't launching at Computex, AMD did show a very quick demo of Llano running the newly released DiRT 3. As AMD's strategy is much more GPU heavy than Intel's, Llano's success is going to rely a great deal on how good of a case AMD makes for a stronger GPU, as CPU performance will probably lag Intel based on what we've seen with existing Phenom II parts. While AMD's touting the benefits of a higher performance GPU is nothing new – part of Brazos's appeal is that AMD's DX11 GPU is quite a bit more powerful than Intel's GMA GPUs – the significance is greater here because Llano should be powerful enough to compete with recent low-end GPUs, which is to say you should be able to play games at better than low quality settings.
Bulldozer
Bulldozer is AMD's next generation CPU design, which we have eagerly been awaiting for quite some time. The first Bulldozer products will ship in Q3 of this year; meaning anywhere between July and September, which is still within the timeframe laid out by earlier rumors of its delay. Zambezi, as rumors previously indicated, is the codename of the desktop part. Server parts should ship at around the same time.
Trinity
By the end of this year AMD will have a high-end CPU-only product in Bulldozer, and a mid-range APU in Llano. While this should serve their market needs, the underlying technologies will be quite different, and as we'd expect the two will be coming together.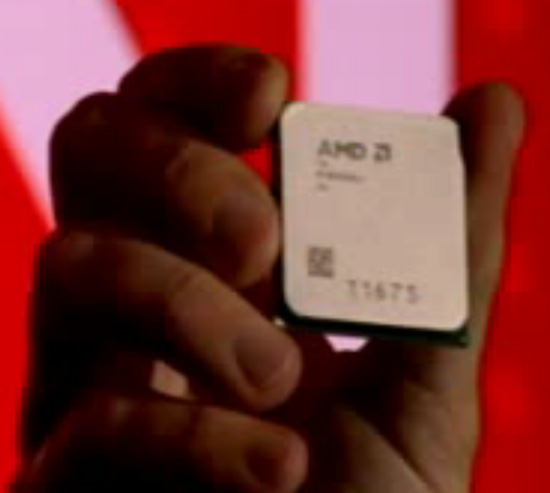 Trinity: AMD's 2012 APU
While AMD doesn't use Computex to formally announce major new designs, that didn't stop them from dropping a surprise on the crowd: Trinity. Trinity will be AMD's first Bulldozer based APU, combining some variation on Bulldozer with some as-yet-unseen AMD GPU architecture. Trinity has already been in AMD's labs for a few weeks now and will launch in 2012 as the follow-up to Llano.
On an off-beat note, the name Trinity may have some yet to be seen significance. While AMD does like to name their products after Texas locations, trinity is also a well-known description of a grouping of 3. If it's not named after Trinity, Texas or Trinity University, perhaps AMD is planning a trinity of their own?
New VISION Branding: A-Series
While as enthusiasts we tend to focus mostly on codenames, when it comes time for a product to reach retail it needs a real name. Although Llano isn't launching until later this month, AMD used their Computex event to lay out their branding plans for Llano products. Joining the E, C, G, and Z series will be the A series. The A series will be AMD's retail product branding for Llano products.
AMD APU Series
APU Model
Codename
Market
AMD C-Series
Ontario
Low-Power Mobile (9W)
AMD E-Series
Zacate
Mid-Power Mobile (18W)
AMD G-Series
Ontario & Zacate
Embedded
AMD Z-Series
Desna
Tablets (6W)
AMD A-Series
Llano
Mobile & Desktop
The A series will be broken down into 3 tiers: A4, A6, and A8. At this point we don't know what the differences will be between the tiers, but it's safe to assume there will be some cache, GPU, and CPU differences between the tiers, based on what we've seen AMD do with their existing series.
AMD A-Series
APU Tier
Codename
Configuration
A4
Llano
?
A6
Llano
?
A8
Llano
?
We must admit though that we find AMD's choice on naming a bit odd here. While Advanced Micro Devices has more than a fair claim to an A-series, Apple and ARM have basically beaten them by 2 years. As a result there will be the AMD A4 standing alongside the Apple A4 (based on the ARM A8), and the AMD A8 standing alongside the ARM A8. Llano is not at risk of being confused with the aforementioned SoCs given the performance and power differences, but it's not the most unique name.
On the other hand, the fact that AMD's 3 tiers are 1 digit higher than Intel's respective i3/i5/i7 tiers will not go unnoticed.