Over a month ago Intel finally unveiled its fifth and most recent update to the Centrino platform, codenamed Santa Rosa.
Architecturally, Santa Rosa didn't offer much over its predecessor, Napa. The new platform bumped the FSB frequency to 800MHz, as well as introduced a new lower power FSB state (400MHz) to help keep power consumption in check while raising the peak performance bar. CPU clock speeds improved slightly due to the higher FSB, the fastest chip going from 2.33GHz to 2.40GHz, but overall performance hasn't been improved noticeably. Santa Rosa was the second Centrino platform to add 802.11n support, as its predecessor (Napa) was refreshed to include support for the new wireless standard.

The one unique feature that Santa Rosa offered that no other competing mobile platform, Intel or not, could bring to the table was a technology called Turbo Memory. An on-motherboard flash card, Intel's Turbo Memory is designed to act as another layer in the memory hierarchy, caching data where possible and improving performance/battery life in notebooks. A version of Turbo Memory will also be released for the desktop, but we're most interested in what it can do for notebooks.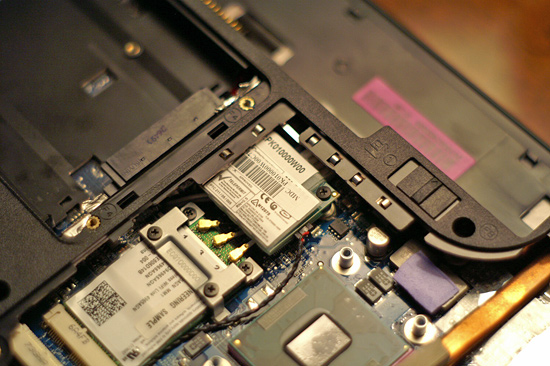 In our Santa Rosa preview we found that Turbo Memory did very little in fact. Performance didn't improve (in some cases it got worse), we couldn't find any measurable reduction in power consumption and in the end we found absolutely no use for the technology. Notebook makers echoed our sentiments, with both HP and Sony declining to use Intel's Turbo Memory in their Santa Rosa lineups, but Intel insisted that there was an upside to the technology.
We met with Intel engineers to understand a bit more about Turbo Memory and why we weren't able to see any positive results out of it. Intel's explanation and the resultant lightbulb that lit in our heads, led to the production of this article.