It seems almost anti-climactic, given how much we've seen of Intel's new Centrino platform and not to mention that we've already been able to benchmark the new Core Duo CPU. Believe it or not, despite the months of leaks of new logos and pre-NDA benchmarks, today is the official launch of Intel's Centrino Duo platform. Or another way of looking at it: today is Yonah's public birthday.
We were so excited about Yonah when we first heard about it, but now that we already know so much is there anything more worth talking about? And is there even anything more worth getting excited about? We already know it's going to be called the Core Duo, we already know about Intel's Leap ahead slogan and we've heard the word platform from Intel more times in the past year than we've heard in the past decade. Is this even an article worth doing?
As if you didn't already know the answer to that rhetorical question, we should at least point out one thing. In our previous articles we looked at Yonah very similar to a fish out of water, we compared a very fast, very cool running, low power mobile processor to a bunch of desktop alternatives. We used it to give us a clue into future desktop performance from Intel, but it was what we didn't do that makes this article today so very important. What we didn't do with Yonah was stick it in a notebook and see how it fares in its natural habitat. And that's what we're here for today.
Today's article is very much a look at Yonah and Centrino Duo as they were intended to be viewed - as members of a mobile society. The primary point of comparison here today will be Dothan and the previous generation Centrino. While we would like to compare to AMD's Turion 64, we only had a very limited time with the notebooks in this review and we could not get a Turion 64 notebook given the short notice and time constraints. The other point worth mentioning is that the Turion 64 vs. Yonah comparison will be a lot more fair and make a lot more sense when AMD releases their dual core Turion later this quarter.
As we mentioned above, not only is today the official launch of Intel's Centrino Duo platform, it is the official unveiling of Intel's new logo and slogan - Leap ahead.
We'll save all criticisms of the Viiv brand and Leap ahead for you the readers, but here are the new logos: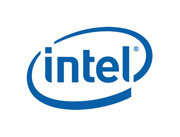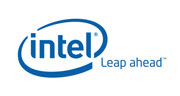 And for old time's sake, here's the old logo in use: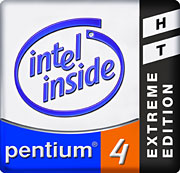 The new slogan is supposed to signify Intel's shift away from focusing "inside" and starting to look at platforms and solutions for the end users.
With that out of the way, it's time to look at what Intel's Israel team has been working on for the past couple of years.