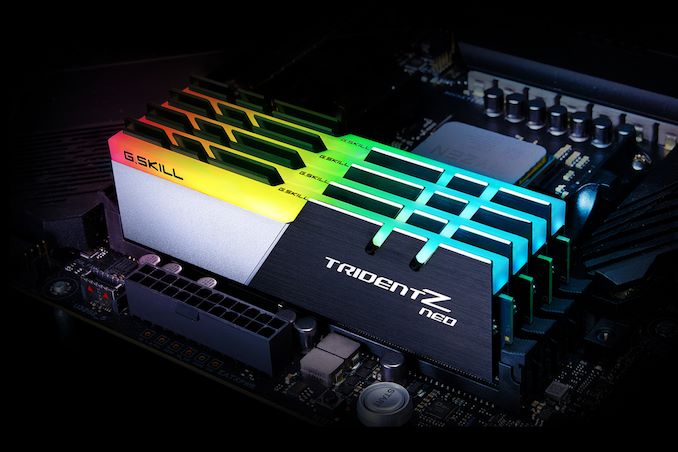 After every major CPU launch leading suppliers of memory modules release DIMMs validated to work with the new platform. This time around G.Skill not only announced DRAM modules that have been tested to work with AMD's latest Ryzen 3000-series processors (codenamed Matisse) on AMD X570-based motherboards, but actually released a brand new product family, the Trident Z Neo.
Rated to run in DDR4-2666 CL18, DDR4-3000 CL16, DDR4-3200 CL14/CL16, and DDR4-3600 CL14/CL16/CL18 modes, G.Skill's Trident Z Neo will come in dual-channel kits featuring 16 GB, 32 GB and 64 GB capacities. Some of the kits will require 1.2 Volts, whereas other will need 1.35 Volts or even 1.40 Volts and therefore entail a higher-end motherboard. G.Skill itself validates the new DDR4-3600 modules using the ASUS ROG Crosshair VIII Formula or the MSI MEG X570 Godlike motherboards.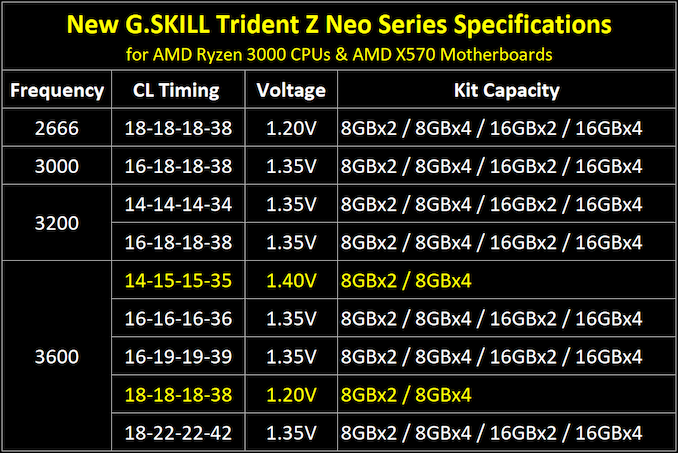 G.Skill's latest Trident Z Neo DIMMs rely on the company's custom 10-layer PCB and share design with Trident Z RGB DIMMs with RGB LEDs that can be controlled using software from leading motherboard makers, such as ASUS, ASRock, GIGABYTE, and MSI. Higher-end modules use Samsung's memory chips, but the company says nothing about DRAMs used for entry-level sticks.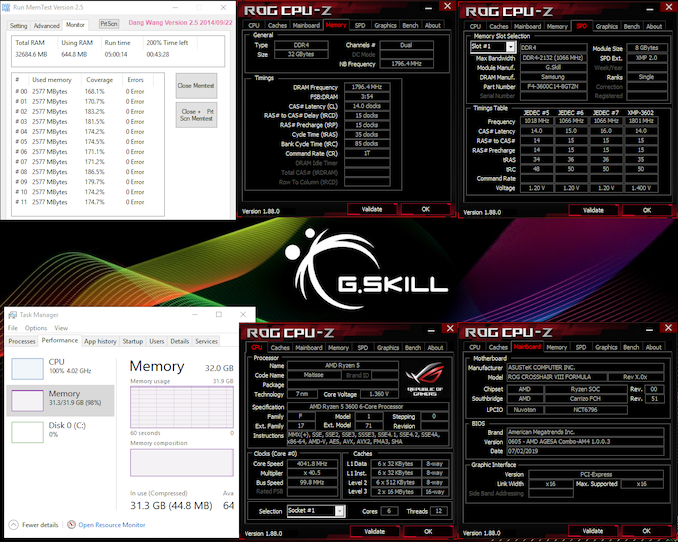 It is necessary to note that the Trident Z Neo are not rebadged Trident Z RGB DIMMs. The new modules feature different sub-timings and voltages that are guaranteed to work optimally with AMD's Ryzen 3000/X570 platform.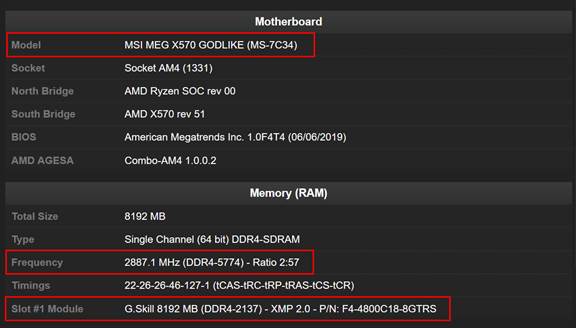 G.Skill's Trident Z Neo memory kits will be available later this month worldwide from the company's resellers.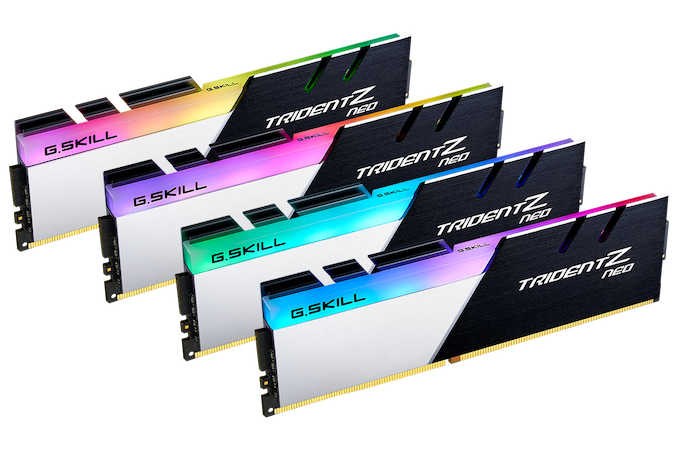 Related Reading:
Sources: G.Skill