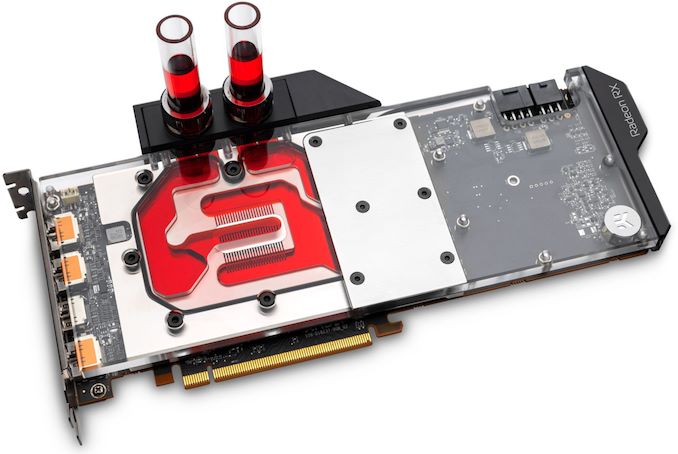 EKWB this week introduced its first water blocks for AMD's Radeon RX 5700-series graphics cards. The devices belong to the company's EK-Vector series products and therefore brings together more or less classic looks, advanced modern cold plates as well as controllable RGB lighting.
The new EK-Vector Radeon RX 5700 +XT water blocks for AMD's Radeon RX 5700 and Radeon RX 5700 XT graphics cards feature a cold-plate that covers the entire surface of the appropriate add-in-boards and therefore cool the GPU, 8 GB of GDDR6 memory, as well as multi-phase VRM. It is noteworthy that the water blocks channel liquids directly to the said areas in a bid to maximize cooling performance. Traditionally, EKWB's contemporary water blocks feature Open Split-Flow micro-channels, but the maker does not disclose how many fins the units have.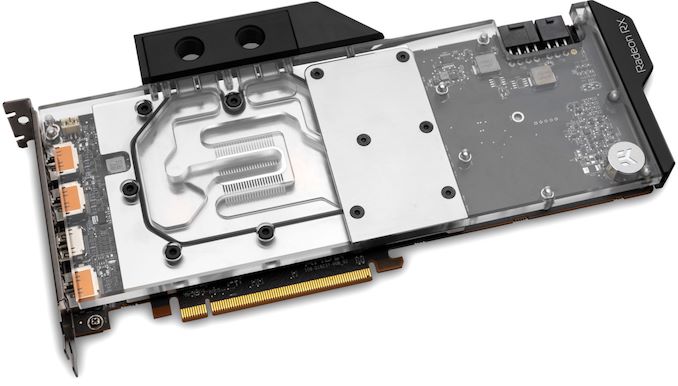 EKWB's water blocks use regular G ¼ inch barbs for tubing (brass standoffs are pre-installed) and are compatible with a broad range of custom liquid cooling systems. To guarantee accurate sealing, EKWB's EK-Vector Radeon RX 5700 +XT water blocks use EPDM O-Rings.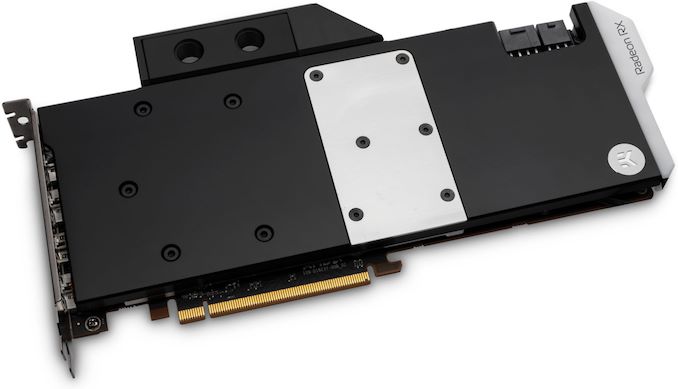 As usual, EKWB will offer several versions of its new water blocks. The base of the blocks is made of copper or nickel-plated copper, whereas their top is made of plexiglass or acetal. The plexi covered block features RGB LEDs on its surface, whereas the black acetal features RGB LEDs on one of its corners and on the terminal. RGB LEDs use a 4-pin 12 V connector and can be controlled by RGB command software from top motherboard makers, including ASUS, ASRock, GIGABYTE, and MSI.
The EK-Vector Radeon RX 5700 +XT water blocks are available for pre-order directly from the company and from its resellers for €124.9 or €129.9 (without VAT), depending on the version. Separately, the company will offer backplates for €26.9 and €33.9, depending on the model. All new devices will ship starting from July 26.
EKWB's EK-Vector Radeon RX 5700 +XT Water Blocks
Model
Price
EK-Vector Radeon RX 5700 +XT RGB - Nickel + Plexi
€129.90
EK-Vector Radeon RX 5700 +XT RGB - Nickel + Acetal
€124.90
EK-Vector Radeon RX 5700 +XT Backplate - Black
€26.90
EK-Vector Radeon RX 5700 +XT Backplate - Nickel
€33.90
Related Reading:
Source: EKWB