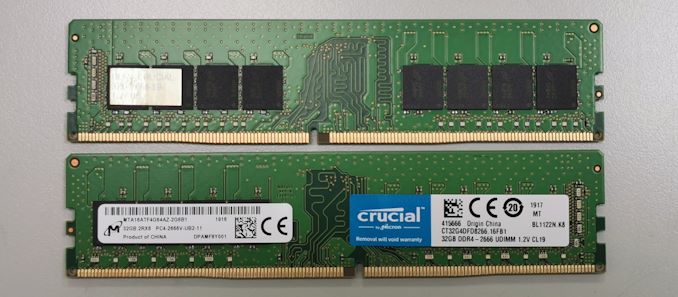 In a rather unexpected turn of events, Crucial has unveiled its first 32 GB DDR4 UDIMMs, which are based on Micron's yet-to-be-announced 16 Gb memory chips. The DIMMs will be available later this year, and will allow system builders and enthusiasts to equip their PCs with a massive amount of memory without using 'exotic' server-class modules.
Micron's 16 Gb chips are built using the company's second-generation 10 nm-class process technology (aka 1y nm), which Micron is only now starting to ramp up. Officially, the company hasn't launched its 16 Gb DDR4 memory chips quite yet – nor are they showing off any of this hardware directly at this year's Computex – however they are to the point where they're sampling the new chips to customers. These customers happen to be at Computex. ASRock is one of such clients and it is showcasing Crucial 32 GB DDR4-2666 memory modules in one of its Intel Z390-based systems featuring 128 GB of DRAM.

When it launches later this year, Micron's 16 Gb DDR4 memory chip will be the industry's second 16 Gb chip. At the moment, Samsung is the only supplier of 16 Gb DDR4 products, so Micron's ICs will bring some welcome competition to that market.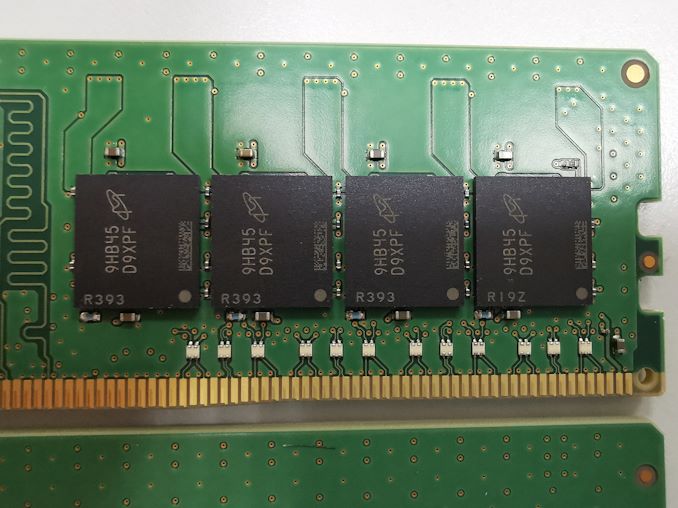 By and large, 16 Gb DDR4 memory chips will initially be used for products aimed at servers, as that's where where memory density matters the most and the margins are the greatest. But in time, these chips will come to more desktop-focused DIMMs as well. Eventually the new memory chips will show up in a wider variety of modules, including RDIMMs for servers and workstations.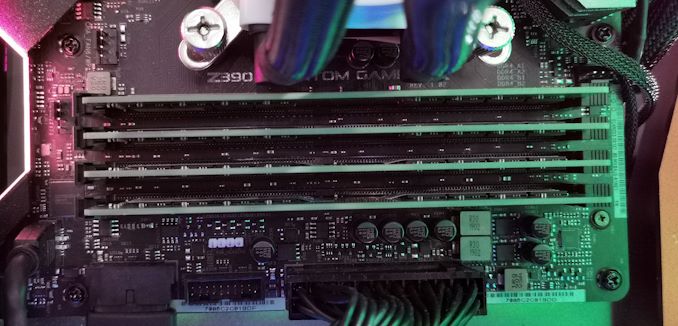 As for availability, Micron is not announcing a firm launch date for the new memory chips at Computex. But based on the fact that the company is showcasing them at a public trade show, I'd expect them to be available sometime this year. We even confirmed the retail packaging is already in place.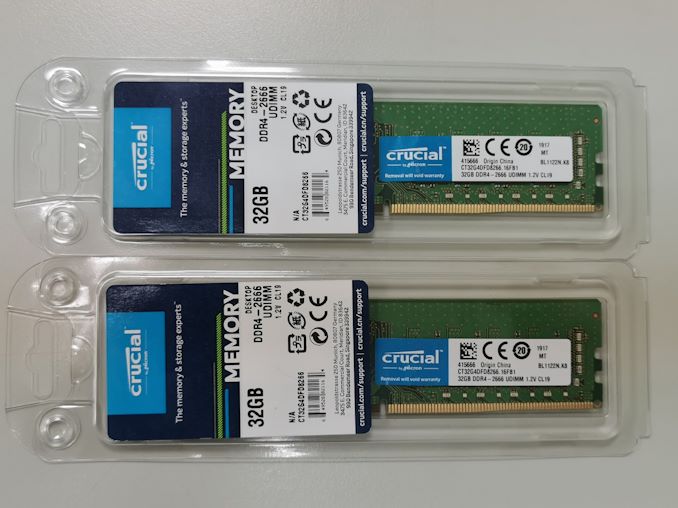 Want to keep up to date with all of our Computex 2019 Coverage?

Laptops

Hardware

Chips
Follow AnandTech's breaking news here!