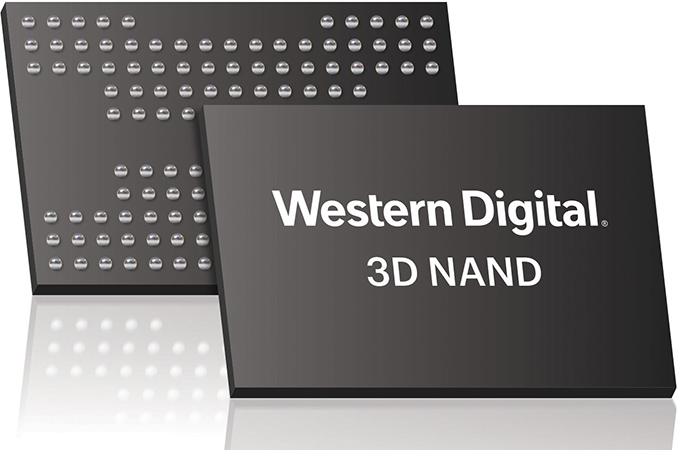 Western Digital is working on its own low-latency flash memory that will offer a higher performance and endurance when compared to conventional 3D NAND, ultimately designed to compete against Optane storage.
At Storage Field Day this week, Western Digital spoke about its new Low Latency Flash NAND. The technology is meant to fit somewhere between 3D NAND and DRAM, similar to Intel's Optane storage and Samsung's Z-NAND. Similar to those technologies, according to Western Digital, its LLF memory will feature access time "in the microsecond range", using 1 bit-per-cell and 2 bit-per-cell architectures.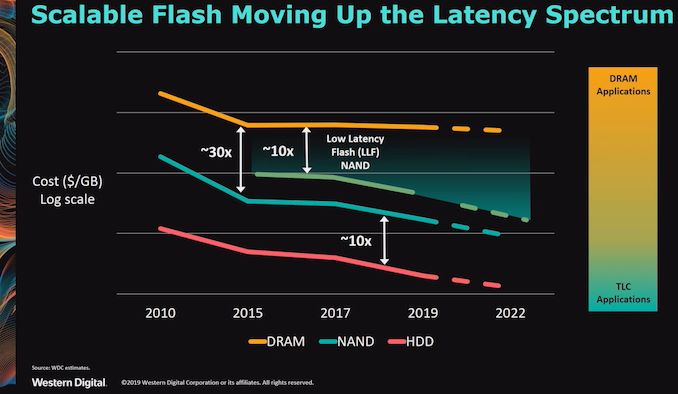 The manufacturer admits that its LLF is a customized device that is very fast because it is tailored for performance. The memory will cost 10 times less than DRAM, but 20 times more than 3D NAND (at least based on today's estimates) in terms of per-GB prices, so it will likely be used only by select applications aimed at datacenters or high-end workstations, similar to where Optane and Z-NAND is today.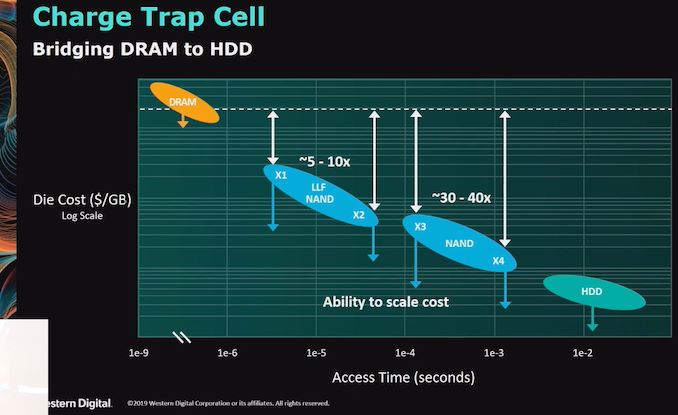 Western Digital does not disclose all the details regarding its low-latency flash memory and it is impossible to say whether it has anything to do with Toshiba's XL-Flash low-latency 3D NAND introduced last year as well as other specialized types of flash. Quite naturally, the company is also reluctant to talk about actual products based on its LLF memory, or when are they set to become available. Meanwhile, Western Digital's LLF belongs to the BICS4 generation of 3D NAND memory and can therefore be produced even today.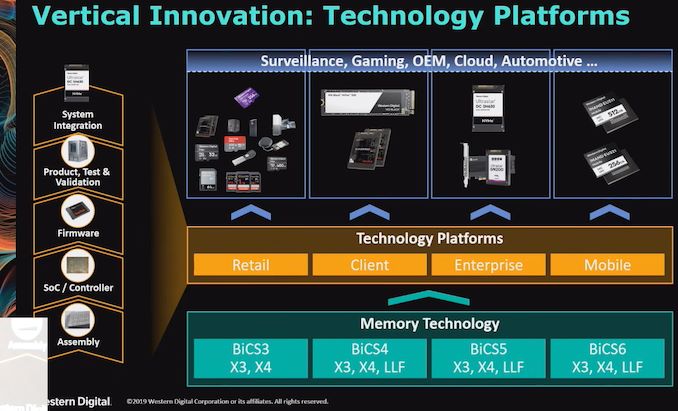 While Western Digital's low-latency flash will compete against Intel's Optane and Samsung's Z-NAND SSDs, the company does not call LLF as a Storage Class Memory (SCM).
In the more long term, Western Digital is working on ReRAM-based SCM internally, and on memristor-based SCM with HP. Keeping in mind that research and development cycles take many years, it looks like the company will address applications that require capacity and performance with a more familiar NAND flash before adopting next-gen technologies.
Related Reading
Source: Western Digital at Storage Field Day (via Blocks & Files)