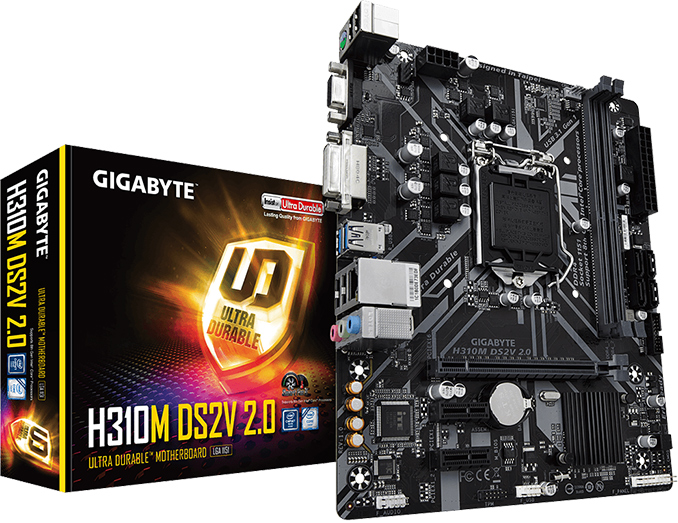 Based on some recent hardware releases from motherboard vendors, it would appear that Intel is prepping a new chipset and appropriate drivers to enable Coffee Lake processors to work with Microsoft's nine-year-old Windows 7 OS.
Microsoft limited support for the latest CPUs on Windows 7 back in 2016, which is why AMD's Ryzen as well as Intel's Kaby Lake, Coffee Lake, and some other chips cannot work with this OS. Meanwhile, Windows 7 defiantly remains a commonly-used operating system both among businesses and individuals who cannot, or do not want to, jump to Windows 10. In a bid to satisfy demand from such users, it would appear that Intel is prepping a special version of its H310 PCH that will enable operation of its latest Coffee Lake processors on Windows 7. ASUS and GIGABYTE already list appropriate motherboards on their websites, but there are a number of catches.
The new chipset is expected to be branded as the H310C or the H310 R2.0, according to a media report and information from makers of mainboards. The PCH allegedly has a new device ID, but is supposedly pin-to-pin compatible with the original H310, though this fact could not be verified at press time. The chipset will ship with Windows 7 x32/x64 drivers for Intel Management Engine Interface, Intel Rapid Storage Technology (SATA), and Intel USB 3.0 drivers. Meanwhile, motherboard makers will have to outfit their products with appropriate Windows 7-compatible drivers for audio and GbE chips they use. Unfortunately, Intel does not seem to plan releasing Windows 7 drivers for its latest iGPUs, so PCs running Intel's Coffee Lake on the H310C (H310 R2.0) and Windows 7 will have to use a discrete graphics card instead. This will naturally make systems running the long-standing OS a bit more expensive than modern PCs with iGPUs.
Intel's H310 is the company's entry-level chipset for Coffee Lake processors, so it does not support PCIe 3.0 lanes, USB 3.1 Gen 2, Intel Optane Memory caching SSDs (not that these are supported under Windows 7 anyway), and so on. Evidently, these limitations are important for performance-minded users, so the H310C (H310 R2.0) is not going to appeal to enthusiasts who would like to keep using Windows 7 for some reason. In the meantime, special-purpose systems that need the OS (yet can take advantage of new CPUs) will adopt the platform wholeheartedly despite costs and limitations.
Makers of motherboards already list their 'Intel H310 R2.0' badged products on their websites. ASUS has four of them, GIGABYTE also has four SKUs, Colorful is reportedly prepping two models, but does not list them just now. Both ASUS and GIGABYTE offer Windows 7 drivers with their H310 R2.0 (H310C) motherboards, which is a proof of compatibility. Meanwhile, USB 3.0 drivers that the companies ship are intended for Intel's 200-series chipsets and older.
Driver support is of course very important to make Coffee Lake/H310C combination work on Windows 7, but there is another crucial ingredient — the Windows Update service. At present Microsoft does not issue any Windows 7 updates to systems running unsupported processors and will advise their owners to upgrade to Windows 10 instead. Therefore, to make the Coffee Lake/H310C viable for businesses, Intel will need to ensure that Microsoft supports such systems as well. Microsoft for their part has not announced anything on the matter yet, so either Intel is working on a rather one-sided plan here, or the two vendors have a bigger plan in motion to resume OS support for the new H310 revision.
Since two of the world's largest makers of motherboards already list their Intel H310 R2.0 (H310C) products on their websites, it is likely that the new platforms will hit the market shortly. It is unlikely that companies like ASUS or GIGABYTE will charge a hefty premium for Windows 7 support, after all these are entry-level motherboards. Meanwhile, what remains to be seen is whether and how Microsoft will support such platforms at all.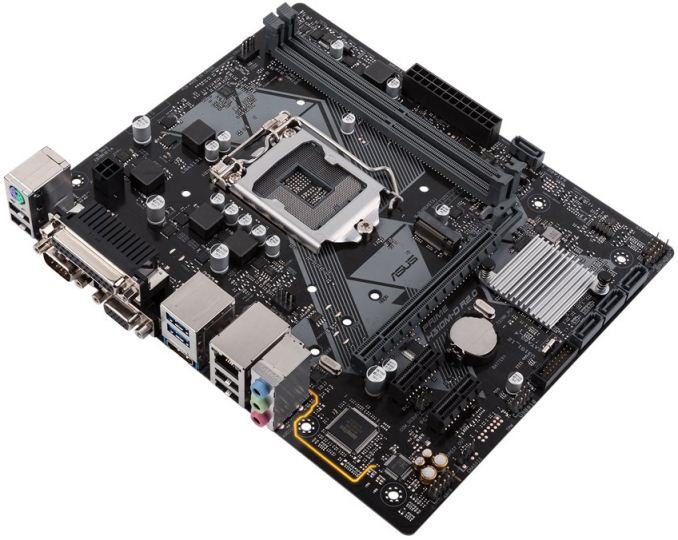 Related Reading: