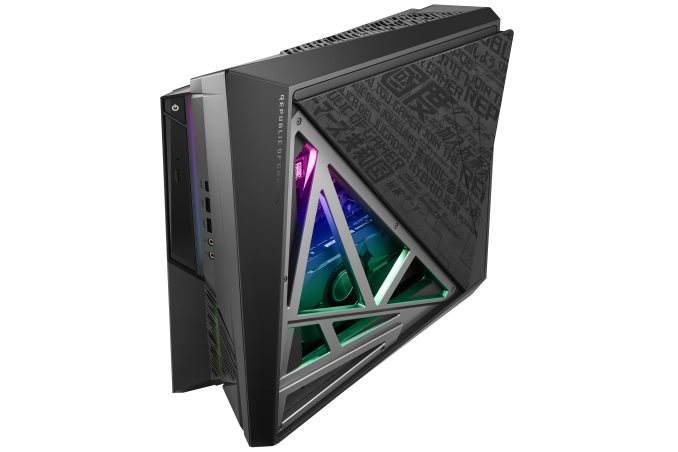 With this week's major launch of the rest of the 8th Generation Core lineup, virtually every last major OEM is issuing significant updates to large parts of their product lines to incorporate the new CPUs and chipsets. To that end we're on day 3 of our recap of OEM spring product refreshes, this time taking a look at all of the updated gaming desktops and laptops due this quarter from ASUS under their Republic of Gamers Brand.
On the desktop side of the ASUS announcement are the ROG Strix GL12 and the ROG Huracan PCs that traditionally wed performance and unconventional style. The former comes in mid-tower chassis and can offer factory overclocking of its CPU, whereas the latter is a small form-factor machine featuring an asymmetric avant-garde enclosure outfitted with Aura RGB lighting effects for customization by the end user.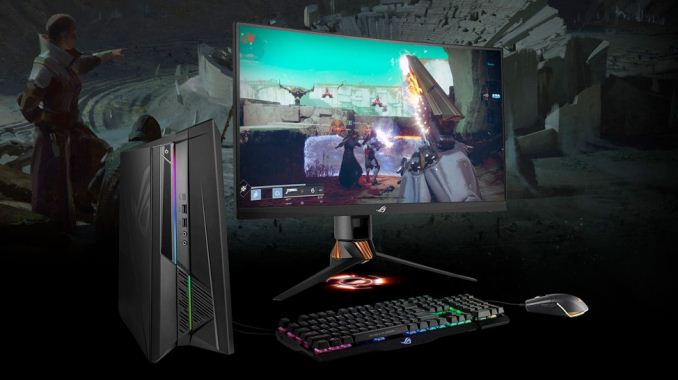 On the notebook side of things there are several very interesting products too. ASUS updated its flagship ROG G703 "Chimera" laptop with an IPS-type display panel featuring a 3 ms response time and Intel's six-core Core i9-8950HK CPU. In addition, the company launched its all-new ultra-thin ROG Zephyrus M laptop powered by Intel's six-core Core i7-8750H as well as NVIDIA's GeForce GTX 1070 GPU running at full speed, a rare feature for a sub-2 cm design. Besides, the company also introduced its ROG Strix Hero and ROG Strix SCAR Edition laptops with quad- and six-core processors and discrete graphics that start at $1099.
We are going to start with the revamped ROG Chimera as no matter how hard it was to take a unique system and make it better (an even more exclusive), ASUS has managed to do it.