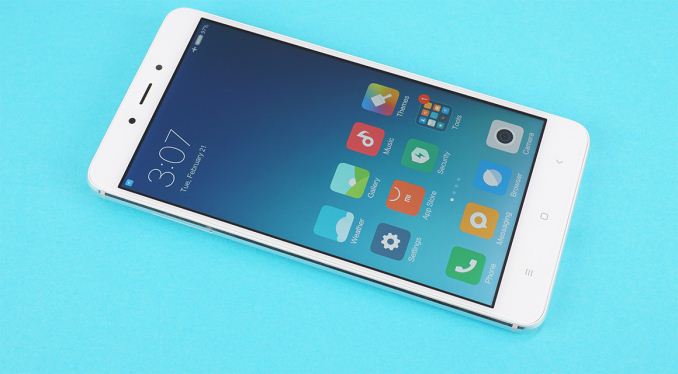 As a member of Xiaomi's more affordable Redmi series, the Note 4 does not have a curved screen, a ceramic body, or the latest flagship hardware like Xiaomi's more expensive models, but it does pack a 5.5-inch IPS LCD display, a rear-mounted fingerprint sensor, and a 13MP camera with PDAF into a solid-feeling aluminum chassis. This report is more concerned with its internal hardware, however, focusing on the Redmi Note 4's system performance, gaming performance, and battery life.
We previously reviewed Xiaomi's Redmi Note 3 Pro, the international version with a Qualcomm Snapdragon 650 SoC. Its big.LITTLE combination of two Cortex-A72 and four A53 CPU cores delivered excellent performance well above its low-priced competitors and their octa-core A53 SoCs. While the lower-power, in-order A53 core performs well enough over a range of light to moderate workloads, it falls far short of its bigger brother when dealing with more complex tasks such as rendering Web pages. Pairing the Snapdragon 650 with a large 4050mAh battery also gave the Redmi Note 3 Pro good battery life, with 12 hours of screen-on-time in our Wi-Fi browsing test.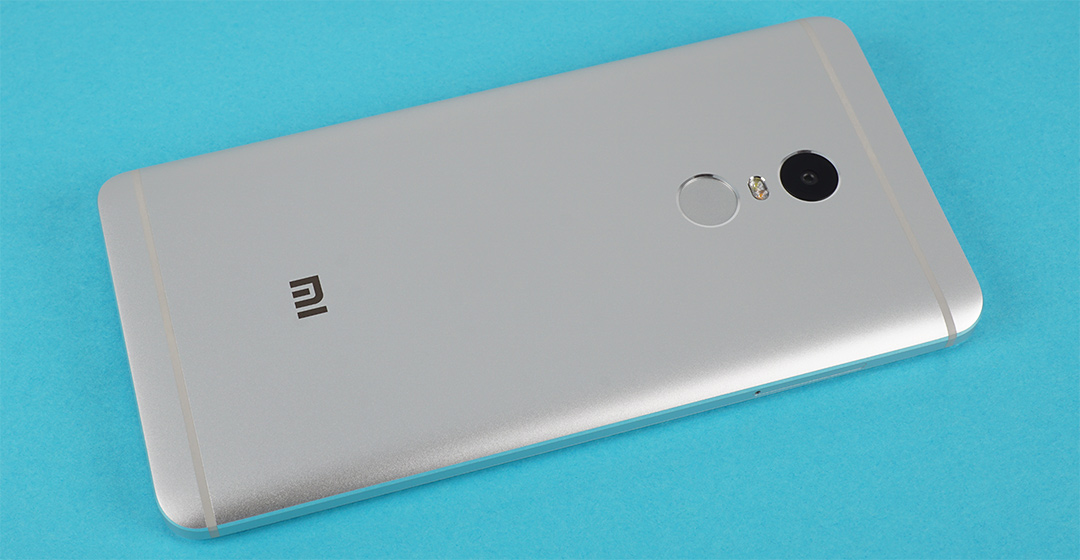 Like previous Notes, the Redmi Note 4 comes in two different versions. The international version comes with a Snapdragon 625 SoC, an octa-core A53 configuration built on the 14nm LPP FinFET process with all eight cores reaching up to 2.0GHz. We'll be taking a look at the Chinese version, however, which comes with a MediaTek Helio X20 SoC and three different memory/storage configurations: 3GB/64GB, 3GB/32GB, and 2GB/16GB. The international version tops out at 4GB/64GB, retains the 3GB/32GB configuration, and offers more internal storage in the base model at 2GB/32GB. Both versions support microSD cards for storage expansion, though.
The Helio X20 version's software is also specific to China, with preinstalled apps that cater to this market, some of which stand in for Google apps and services that are not installed by default. It's also not uncommon for region-specific ROMs to differ in performance as well as features, catering to the demands of local users.
Xiaomi Redmi Note 4 Series
Xiaomi Redmi Note 4
(China)
Xiaomi Redmi Note 4
(International)
SoC
MediaTek Helio X20
(MT6797)

2x Cortex-A72 @ 2.1GHz
4x Cortex-A53 @ 1.8GHz
4x Cortex-A53 @ 1.4GHz
ARM Mali-T880MP4 @ 700MHz
Qualcomm Snapdragon 625
(MSM8953)

4x Cortex-A53 @ 2.0GHz
4x Cortex-A53 @ 2.0GHz
Adreno 506
Display
5.5-inch 1920x1080 IPS LCD
Dimensions
151.0 x 76.0 x 8.35 mm
175 grams
151.0 x 76.0 x 8.45 mm
165 grams
RAM
3GB / 2GB LPDDR3-1866
4GB / 3GB / 2GB LPDDR3
NAND
64GB / 32GB / 16GB (eMMC 5.0)
+ microSD
64GB / 32GB (eMMC 5.0)
+ microSD
Battery
4100 mAh (15.79 Wh)
non-replaceable
Modem
MediaTek (Integrated)
2G / 3G / 4G LTE (Category 6)

FDD-LTE / TD-LTE / TD-SCDMA / WCDMA / CDMA / GSM
Snapdragon X9 LTE (Integrated)
2G / 3G / 4G LTE (Category 7/13)

FDD-LTE / TD-LTE / WCDMA / GSM
SIM Size
NanoSIM + MicroSIM (dual standby)
Wireless
802.11a/b/g/n/ac, BT 4.2, IrLED, GPS/Glonass/BDS
802.11a/b/g/n, BT 4.1, IrLED, GPS/Glonass/BDS
Connectivity
microUSB 2.0, 3.5mm headset
Launch OS
Android 6.0 with MIUI 8
Software Version Tested
Android 6.0
MIUI 8 (6.12.22)
-
The MediaTek Helio X20 stands out for being the first SoC to use 10 CPU cores arranged in a Max.Mid.Min tri-cluster configuration. The Max cluster contains 2 A72 cores that provide a burst of performance for heavier tasks and improve overall responsiveness. The Mid cluster uses 4 A53 cores with a max operating point of 1846MHz that consume less power than the more complex A72 cores but still offer a reasonable level of performance for common workloads. The Min cluster also contains 4 A53 cores but they only ramp up to a max frequency of 1391MHz, and are intended for light workloads or background tasks where power efficiency is more important than performance.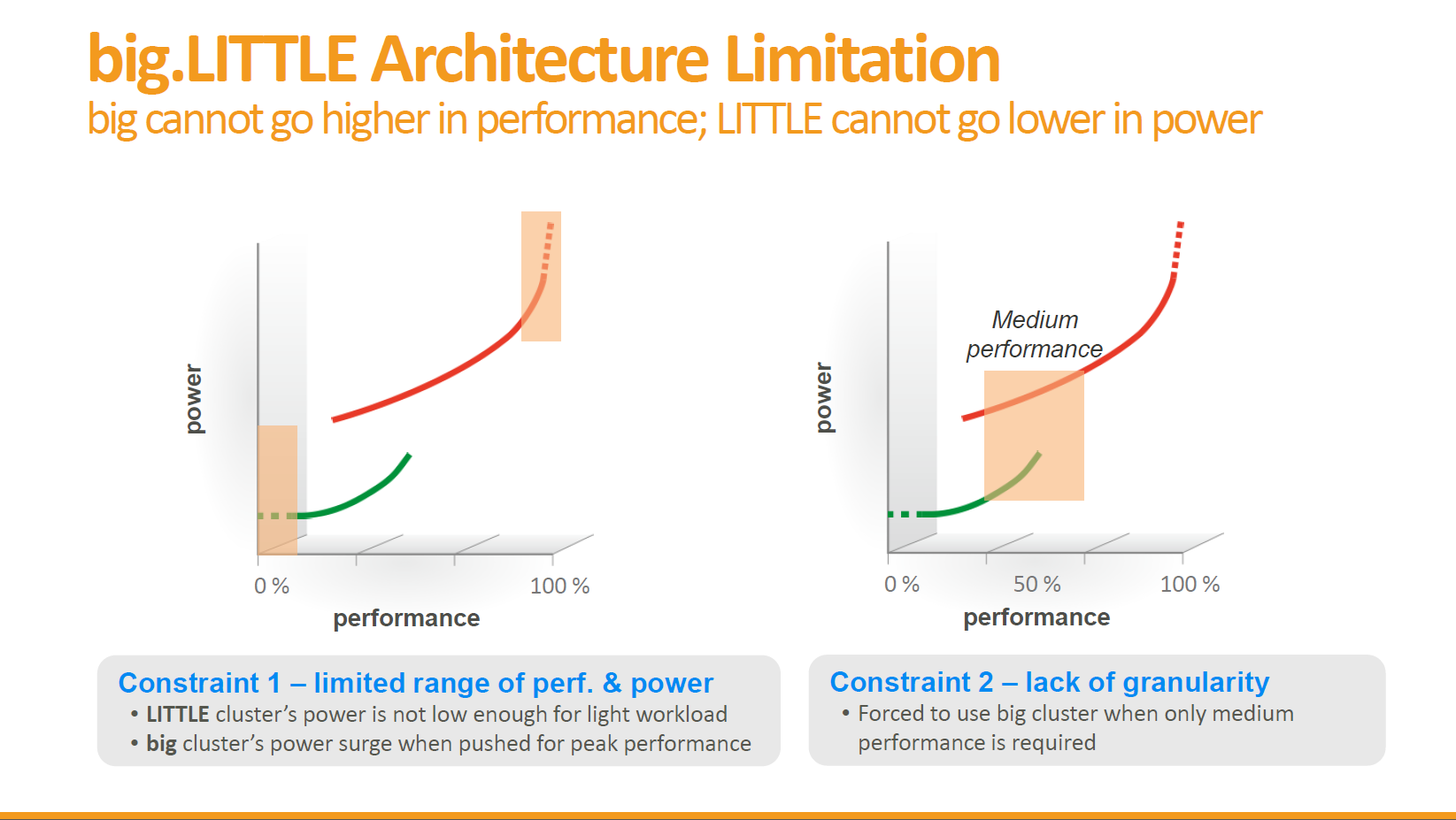 It's best to think of the three CPU clusters like gears in a car. If you want to go faster or need more torque because a heavy load is placed on the engine, like climbing a hill, you select a different gear. Likewise, when you're just cruising down the freeway at a constant speed, you shift into overdrive to maintain your speed and improve fuel efficiency.
MediaTek's CorePilot 3.0 software is responsible for selecting the right gear, its scheduler shifting threads between CPU clusters and working with the CPUFreq framework to adjust CPU frequency to achieve the right balance between performance and power consumption. CorePilot increases the sampling rate for adjusting CPU frequency, a method it calls Fast DVFS, so the system can respond more quickly to changes in load.

CorePilot also includes a feature called iCore that modifies the kernel's CPU hotplug mechanism. A system always needs at least one CPU active to handle critical tasks like interrupt handling and running the operating system. By default the Linux kernel reserves CPU0 for this task, which in the case of the X20 is the first physical CPU in the Min cluster; however, keeping CPU0 and its cluster active at all times unnecessarily increases power consumption for the X20's tri-cluster design. The iCore feature solves this problem by migrating the tasks statically assigned to CPU0 to a CPU in the Mid cluster, allowing the Min cluster to power down when not needed.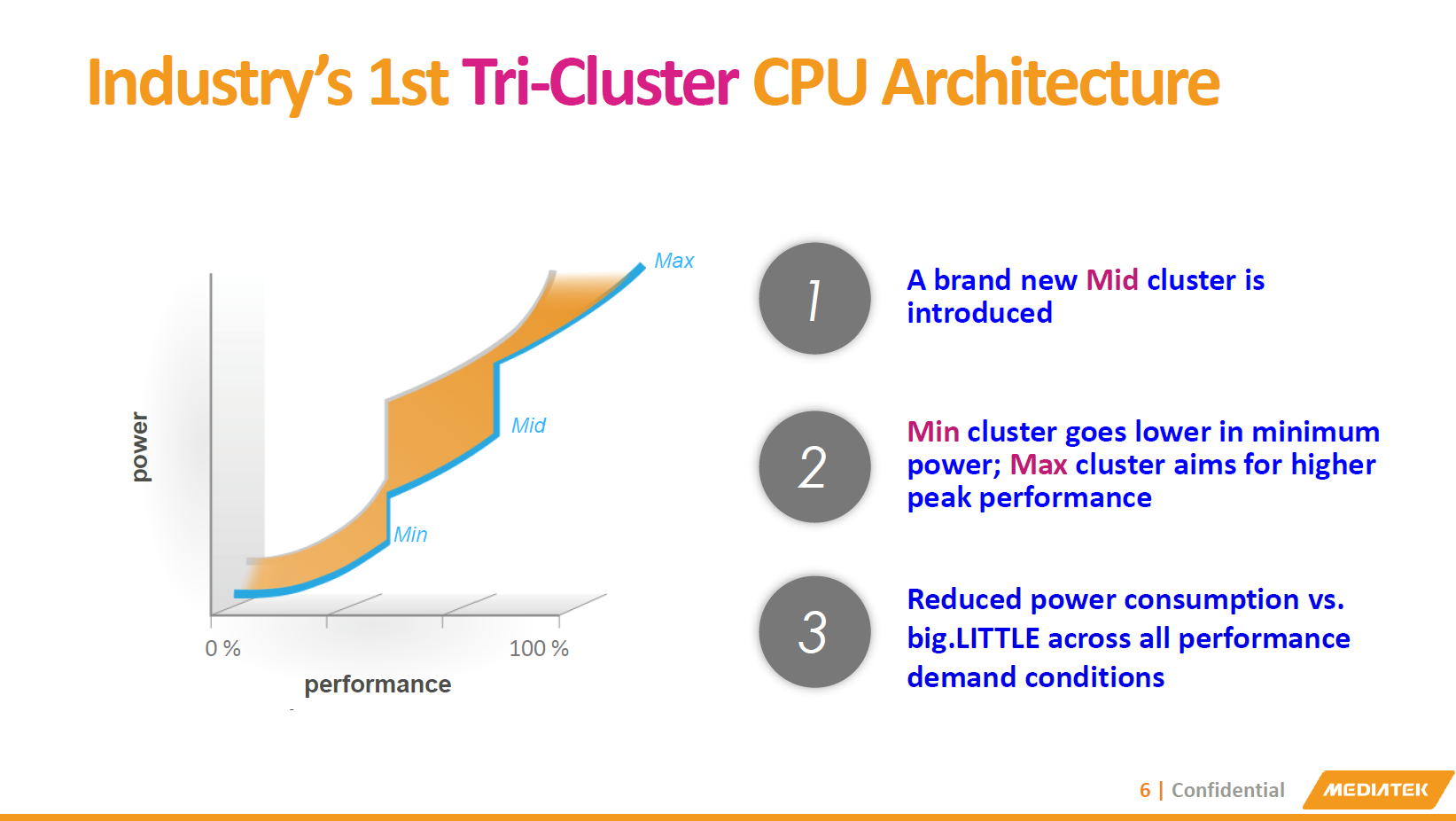 The Helio X20 uses MediaTek's Coherent System Interconnect (MCSI) to provide hardware-based cache coherence, enabling faster thread migration between CPU clusters. The 2x32bit 933MHz LPDDR3 memory interface cannot provide the same amount of bandwidth as the LPDDR4 memory systems in current flagship phones, but it should be sufficient for the modest Mali-T880MP4 GPU.
Until now, the Meizu Pro 6 was the only device we tested that employed MediaTek's tri-cluster approach. Its Helio X25 SoC is the same as the X20, but uses higher peak frequencies (2.52GHz / 2.00GHz / 1.55GHz) for the Max, Mid, and Min CPU clusters, respectively. Unfortunately, the Meizu Pro 6 performed poorly in our initial tests. A closer analysis revealed that the Pro 6 was not migrating threads to its two A72 cores under heavier loads like it should, effectively behaving and performing more like a device with an octa-core A53 CPU arrangement. While it's unfortunate that Meizu would ship a product in this condition, it did eventually adjust CorePilot's load threshold values to allow proper thread migration, which we noticed after retesting the Pro 6 with Flyme OS 5.2.5.0G. If anything, this experience highlights the important role OEMs play in tuning the software parameters that control a device's CPU scheduling and DVFS systems, customizing the balance between performance and power consumption.
Now it's time to see how the Xiaomi Redmi Note 4 and its Helio X20 SoC fare in our performance and battery life tests. Will it utilize its big cores effectively and be able to match the performance of the Redmi Note 3 Pro and other, higher-cost phones? Will its large 4100mAh battery keep it chugging along or will SoC or display inefficiencies reduce battery life? How will its scores compare to the updated results for the Meizu Pro 6 and its higher clocked X25 SoC?