Ruler
What began as Intel's Ruler concept for a new SSD form factor blossomed into the Enterprise and Datacenter Small Form Factor family of standards, with the version 1.0 specs published in early 2018. Those standards have since been put into production by enough vendors to generate a lot of real-world feedback, and it's starting to become clear how the numerous options will fare in the long run. At Flash Memory Summit several companies shared their experiences with the new form factors and explained the motivation behind the changes that have been made to the original EDSFF specs. EDSFF 3" module next to non-standard 2.5" drive with EDSFF connector The 3" EDSFF form factors (two lengths and two thicknesses) are the most similar to the existing 2.5&quot...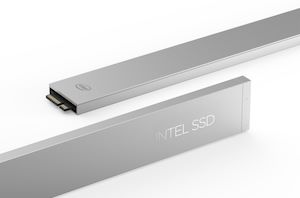 Slipped in to the briefings for Intel's mountain of announcements today are two new enterprise SSDs at opposite ends of the product line: a new Optane SSD and a...
27
by Billy Tallis on 4/2/2019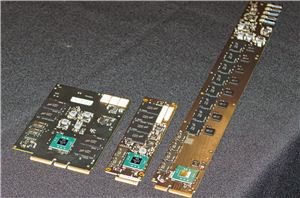 Last year, Intel and Samsung proposed new form factors for enterprise/datacenter SSDs with the goal of overcoming the shortcomings of the existing M.2, U.2 and PCIe add-in card form...
26
by Billy Tallis on 8/17/2018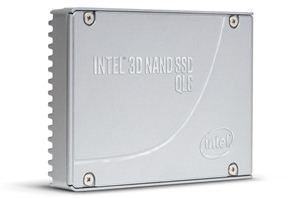 Intel has finally shared the naming and specifications for their first datacenter SSDs using QLC NAND flash memory, after recently announcing that the then-unnamed drive had entered mass production...
7
by Billy Tallis on 8/3/2018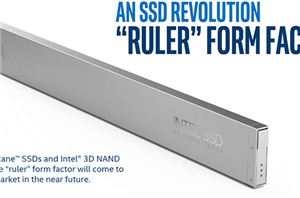 Intel on Tuesday introduced its new form-factor for server-class SSDs. The new "ruler" design is based on the in-development Enterprise & Datacenter Storage Form Factor (EDSFF), and is intended...
50
by Billy Tallis on 8/9/2017