R9-290X
Back at CeBit 2014 we ran a news item regarding a couple of Sapphire branded AMD GPUs that used double the video memory of the standard R9 290X. It was going to be an interesting exercise to see if Sapphire were merely showing units and gauging interest, or if they were actually going to come to market with these 8GB behemoths. It would seem the Vapor-X model is at least hitting the shelves, although with only one retailer for a worldwide exclusive. For normal 1080p gaming, most graphics cards come with 1GB or 2GB of video memory alongside the GPU. This for all intents and purposes covers most games at this resolution. When the resolution starts increasing, to 1440p, 1600p, 4K UHD or even multi-monitor...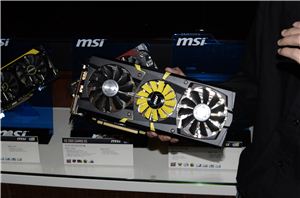 Along with notebooks and all-in-ones, MSI had quite a few large GPUs on display. The past month saw a massive shortage of AMD GPUs, thanks in no small part...
8
by Jarred Walton on 1/6/2014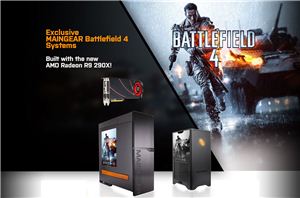 During the past week, AMD revealed their new R7 and R9 desktop GPUs, which mostly consist of rebranded 7000-series parts (e.g. the R9-280X). The one exception is the R9-290X...
20
by Jarred Walton on 10/9/2013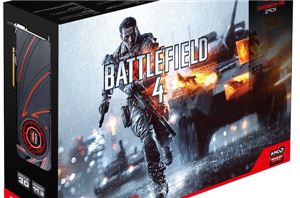 Hot on the heels of AMD's 2014 GPU Product Showcase, along with details of the upcoming 2x0 AMD GPUs being launched, AMD was coy about the headline product, the...
61
by Ian Cutress on 10/3/2013