Optane Memory
Two competing products break out of the mold of typical consumer SSDs and combine two kinds of storage on one drive, with extra software to use that storage intelligently. Intel's latest Optane Memory caching drive and the first tiered storage SSD from Enmotus boost low-end QLC NAND toward high-end performance.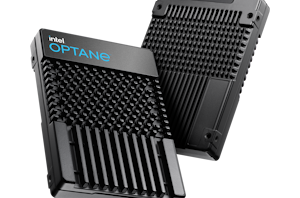 Today Intel is announcing updates to most of their SSD product lines. Their products based on 3D NAND are being updated to use Intel's 144-layer QLC and TLC NAND...
70
by Billy Tallis on 12/16/2020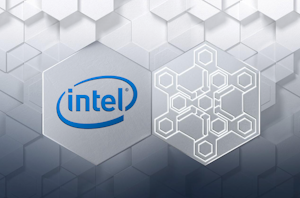 At a press event today in South Korea (?!) Intel shared plans for many of their next round of storage products, including the second generation of Optane enterprise SSDs...
14
by Billy Tallis on 9/25/2019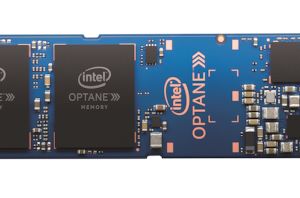 The first major hardware update to Intel's consumer Optane M.2 drives is coming soon, with the Optane Memory M15 drive intended for caching use. Compared to the original Optane...
9
by Billy Tallis on 5/29/2019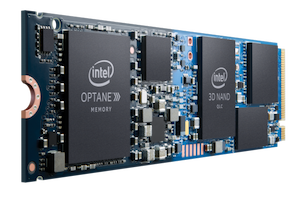 Intel's latest SSD caching solution using 3D XPoint memory is here. This time, the Optane cache is paired with QLC NAND flash, and all bundled onto one M.2 drive...
60
by Billy Tallis on 4/22/2019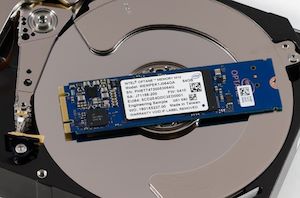 When Intel launched its Optane Memory caching SSDs two years ago, it limited their support to mainstream and higher-end platforms essentially considering them premium products. Whether or not hybrid...
30
by Anton Shilov on 4/1/2019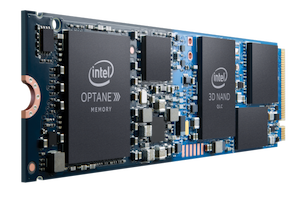 Intel's Optane products so far fall into one of two categories. At the high end is the flagship P4800X enterprise SSD and its derivatives for the enthusiast market. At...
27
by Billy Tallis on 1/8/2019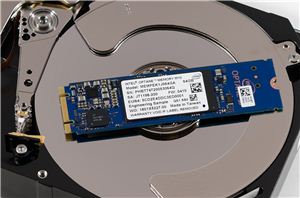 Intel's Optane Memory M.2 caching drives are being updated. The new drives gain a new model number (M10), the same power management improvements introduced by the Optane SSD 800P...
98
by Billy Tallis on 5/15/2018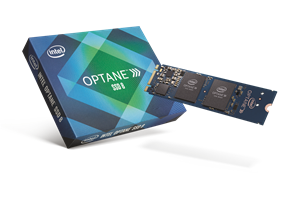 Intel's first Optane products hit the market almost a year ago, putting the much-awaited 3D XPoint memory in the hands of consumers. Today, Intel broadens that family with the...
116
by Billy Tallis on 3/8/2018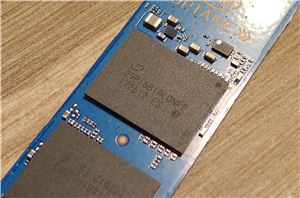 LAS VEGAS, NV — Intel has previewed an upcoming expansion of their Optane family of storage products featuring 3D XPoint memory. The Optane SSD 800p is essentially a higher...
26
by Billy Tallis on 1/10/2018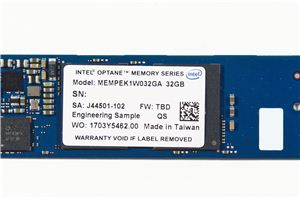 Last week, we took a look at Intel's first product based on their 3D XPoint non-volatile memory technology: the Optane SSD DC P4800X, a record-breaking flagship enterprise SSD. Today...
110
by Billy Tallis on 4/24/2017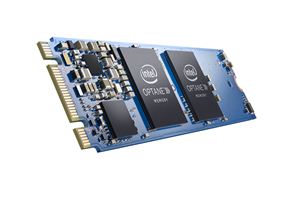 Last week, Intel officially launched their first Optane product, the SSD DC P4800X enterprise drive. This week, 3D XPoint memory comes to the client and consumer market in the...
127
by Billy Tallis on 3/27/2017