MEG
On the back of Intel's 11th generation Rocket Lake processor release last month, MSI has dropped a new Z590 motherboard which certainly raises an eyebrow towards aesthetics. The new Z590 Ace Gold Edition is a gold-inspired take of the regular MEG Z590 Ace motherboard, with all of the same premium features such as PCIe 4.0 support, 2.5 GbE, Wi-Fi 6E, and dual Thunderbolt 4 Type-C on the rear panel. Built around its Enthusiast Gaming series, the MEG Z590 Ace Gold Edition injects a lot of flair and vibrance that the regular MEG Z590 Ace doesn't have. While aesthetics comes down to a matter of individual opinion, the MSI MEG Z590 Gold Ace Gold Edition is decked out in gold and brushed aluminum finishing, including the...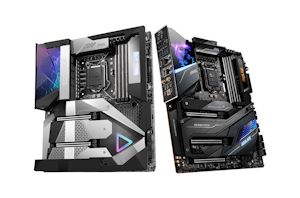 One of MSI's most prominent motherboard ranges is its Godlike series, set as the premium model no matter which platform it is aimed at. As Intel has recently launched...
23
by Gavin Bonshor on 2/1/2021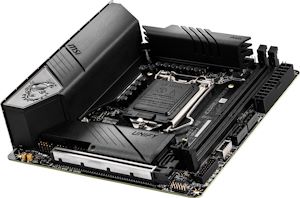 With the release of Intel's 10th generation desktop processors (Comet Lake-S) looming ever closer, MSI has announced a pair of new Z490 models, the MSI MEG Z490 Unify and...
28
by Gavin Bonshor on 5/11/2020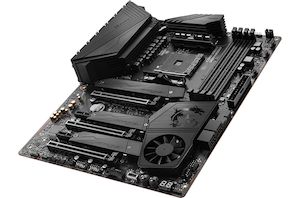 The concept and implementation of RGB can be a deal-breaker when buying a new motherboard. With many models to choose from, not many are brave enough to drop the...
9
by Gavin Bonshor on 10/4/2019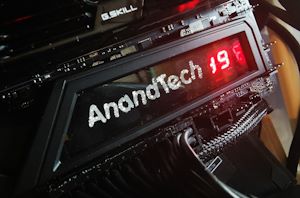 With the introduction of AMD's X570 chipset, motherboard vendors have upped its game in the premium stakes with a variety of premium mid-range and high-end models. The MEG X570...
116
by Gavin Bonshor on 8/28/2019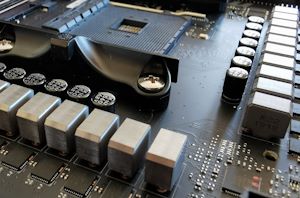 In our first X570 motherboard review we have the MSI MEG X570 Ace. This motherboard represents MSI's high-end range and sits in the top 3 of its product stack...
95
by Gavin Bonshor on 7/18/2019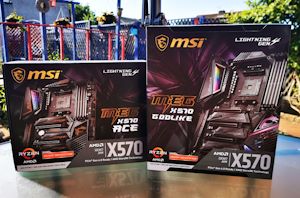 The next generation of AMD Ryzen 3000 processors is edging closer to being released, and we'll see the results on July 7th. But alongside the new 7 nm processors...
90
by Gavin Bonshor on 6/28/2019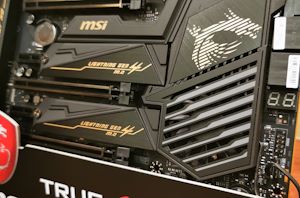 With a theme that fits in with AMD's 50th anniversary, MSI has unveiled the MEG X570 Ace motherboard. With a black and gold design for a more elegant look...
11
by Gavin Bonshor on 5/29/2019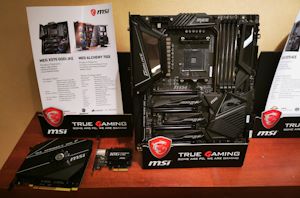 At Computex 2019, MSI has unveiled its flagship motherboard on the new AMD X570 chipset: the MEG X570 Godlike. It features a bundled 10 GbE add-in card, three onboard...
18
by Gavin Bonshor on 5/28/2019