HSPA+
It was teased at this year's CES demonstrating VoLTE calls, we saw it working in a reference design, and today, Broadcom is finally ready to make their first LTE-enabled baseband official, dubbed BCM21892. This is again Broadcom's eagerly anticipated launch LTE baseband, and supports a pretty impressive set of features for their first entry. Broadcom's BCM21892 ensquared in red, from CES reference design BCM21892 includes support for GSM/EDGE, WCDMA up to HSPA+ 42.2 (DC-HSPA+), TD-SCDMA for China, and UE Category 4 (150 Mbps on the downlink) LTE-Advanced with both TDD and FDD duplex modes. There's no CDMA2000 1x/EVDO which is pretty much expected, but more on that in a moment. BCM21892 is a 3GPP Release 10 part, which is again the LTE-Advanced release that includes...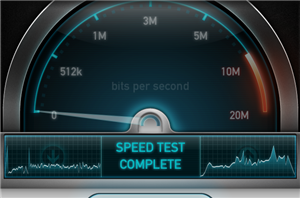 I just arrived in San Francisco, CA for Google I/O, which we'll be covering live tomorrow, providing the event's 5 GHz WiFi and backup Verizon LTE or AT&T LTE...
5
by Brian Klug on 6/26/2012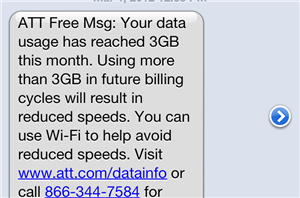 AT&T recently started taking heat as subscribers with grandfathered unlimited data plans saw their downstream throughput throttled after consuming just over 2GB on AT&T's 3G HSPA+ network. The primary...
47
by Brian Klug on 3/1/2012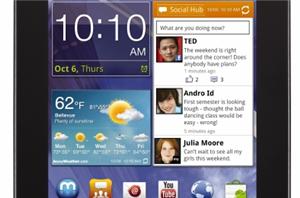 With the WiFi SKU just a week from release, we knew we'd see a cellular radio sporting SKU crop up sooner or later. And so, T-Mobile and Samsung announced...
5
by Jason Inofuentes on 11/8/2011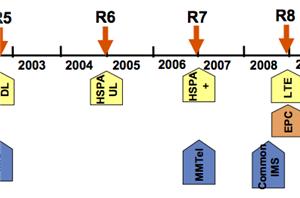 A while after the iPhone 4S announcement, I posted a piece on the iPhone 4S' cellular architecture and talked about the new inclusion of HSPA+ alongside CDMA2000 1x/EVDO and...
54
by Brian Klug on 10/9/2011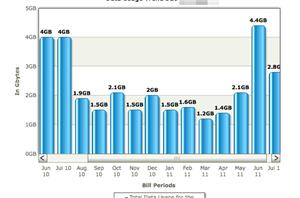 There has been considerable talk and rumor in the last week about AT&T considering throttling the heaviest users on its 3G networks. Turns out those rumors were true, as...
24
by Brian Klug on 7/29/2011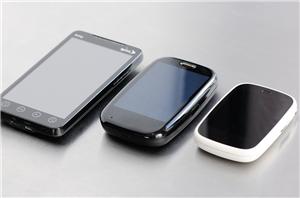 We touched on the Veer when it first hit our doorstep with a this just in post, and since then I've been using the device daily and trying to...
26
by Brian Klug on 6/7/2011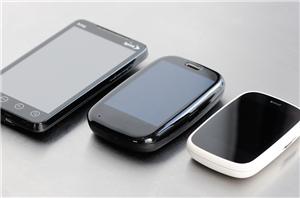 It's going to be a busy week for smartphones. We've got Google I/O, a bunch of finishing touches on the Droid Charge review, the Infuse 4G on its way...
29
by Brian Klug on 5/9/2011