Single Client Performance - CIFS & iSCSI on Windows
The single client CIFS and iSCSI performance of the QNAP TS-451+ was evaluated on the Windows platforms using Intel NASPT and our standard robocopy benchmark. This was run from one of the virtual machines in our NAS testbed. All data for the robocopy benchmark on the client side was put in a RAM disk (created using OSFMount) to ensure that the client's storage system shortcomings wouldn't affect the benchmark results. It must be noted that all the shares / iSCSI LUNs are created in a RAID-5 volume.
The QNAP TS-451+ manages to be amongst the top three in almost every benchmark trace. If at all one could nit-pick, it is the write performance. In real-life situations (with one or two clients), this minor performance aspect will hardly be noticed by users.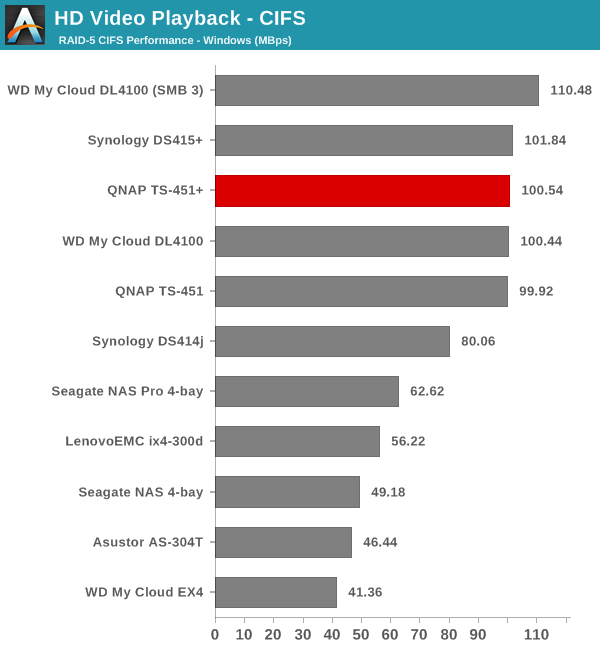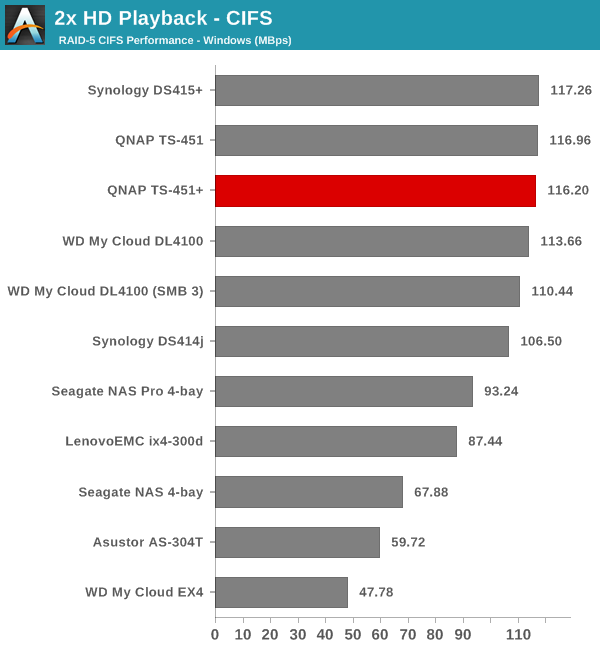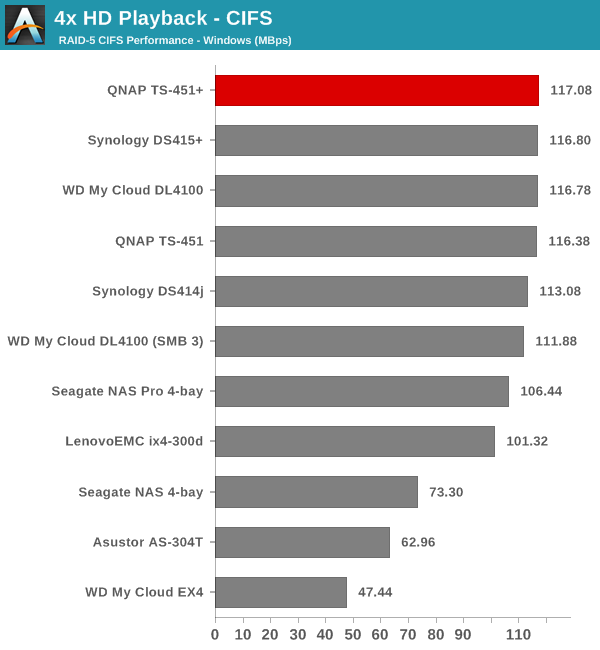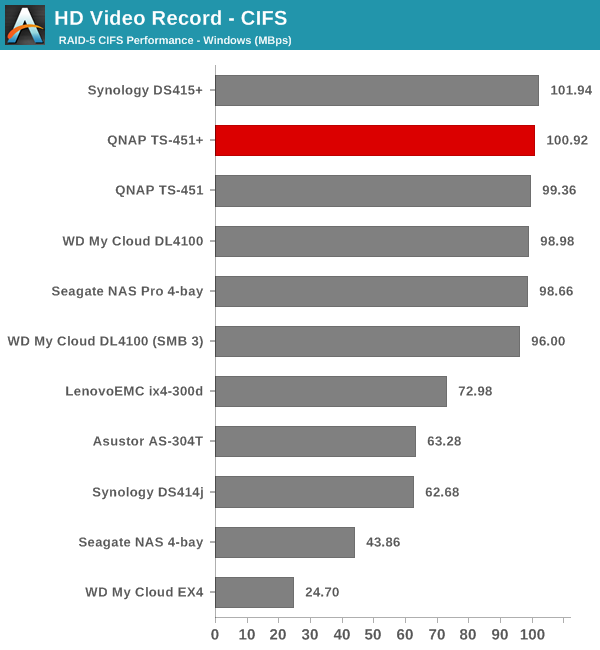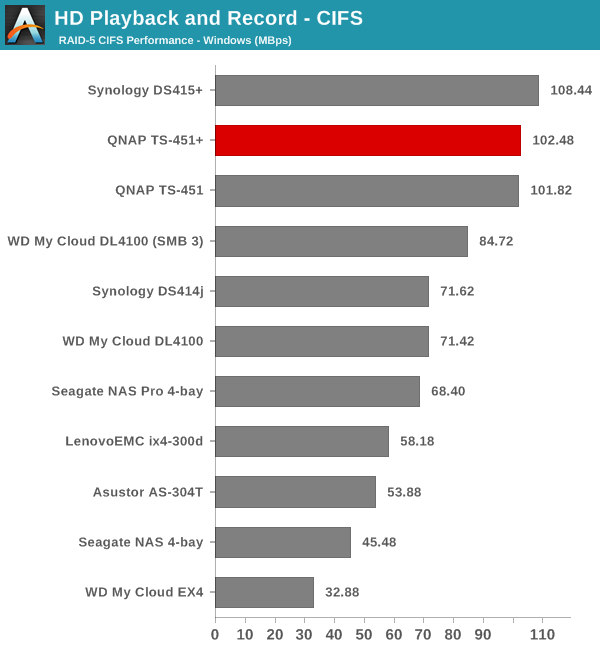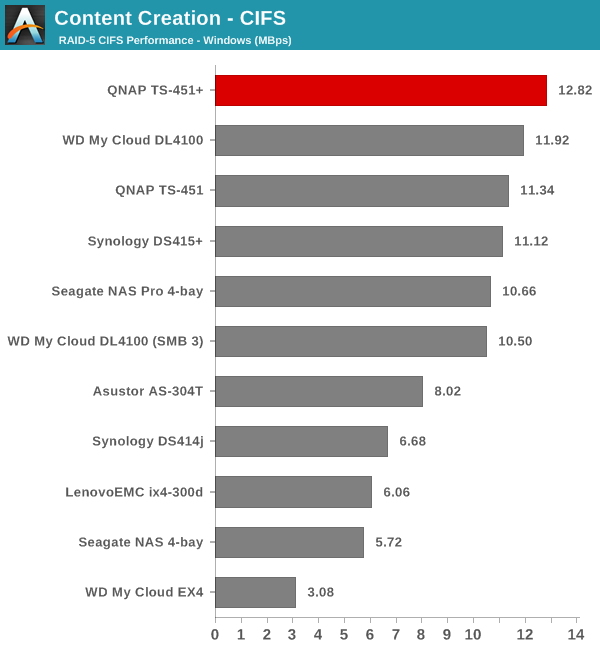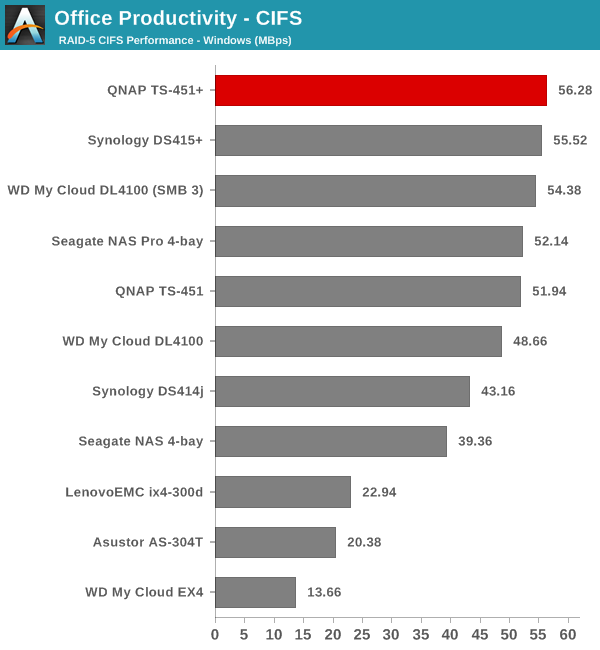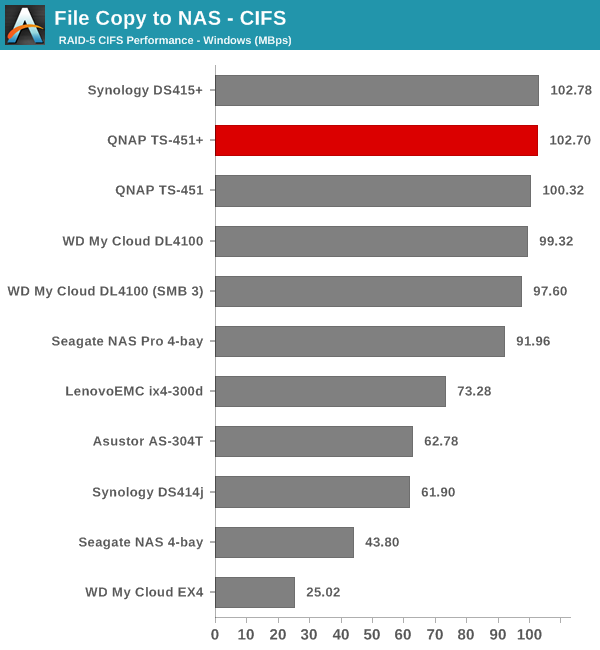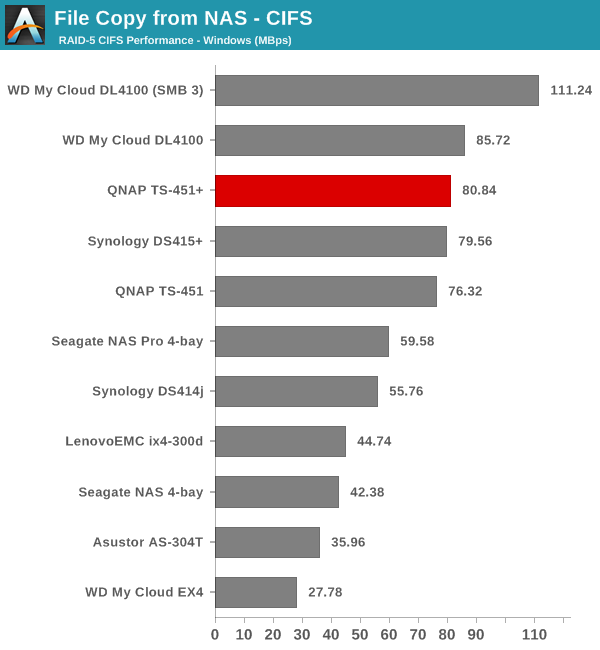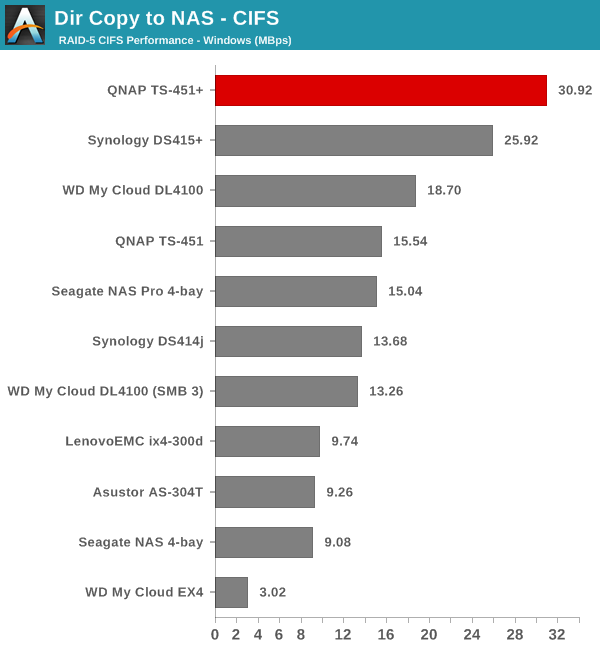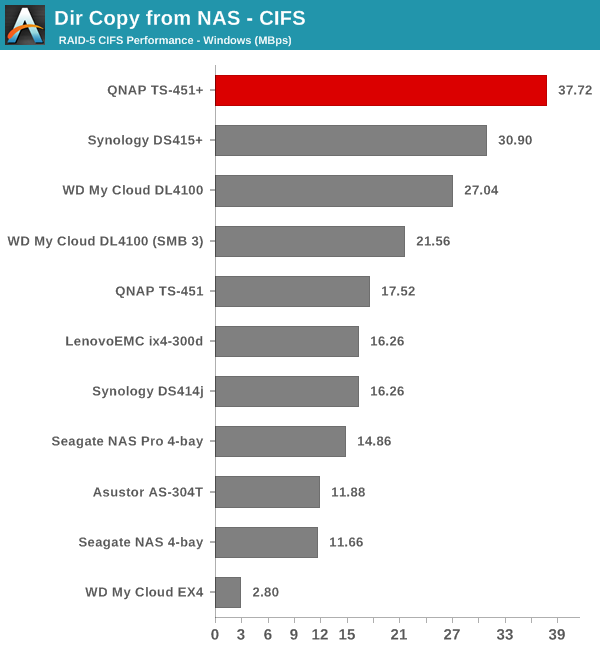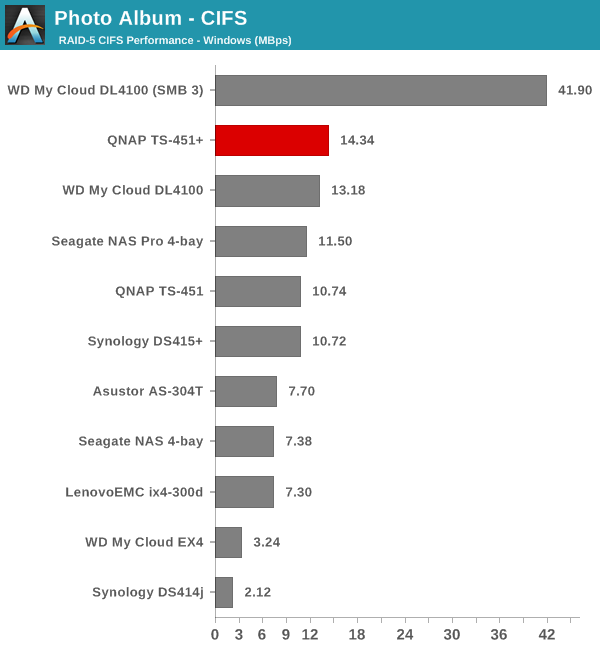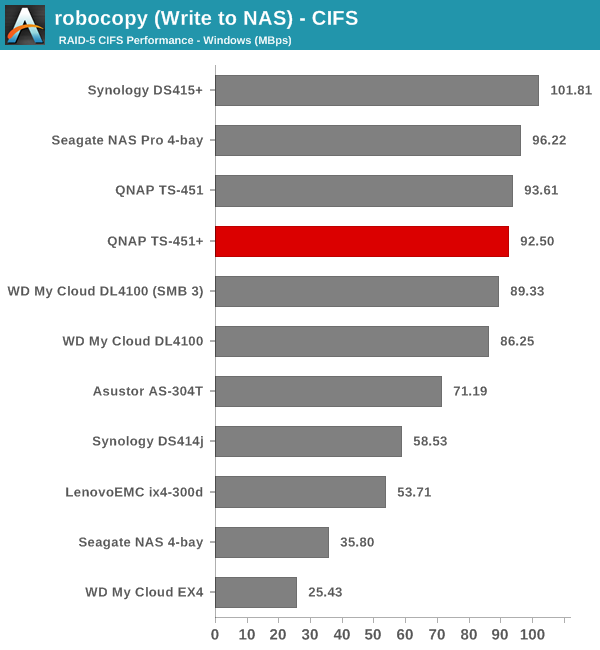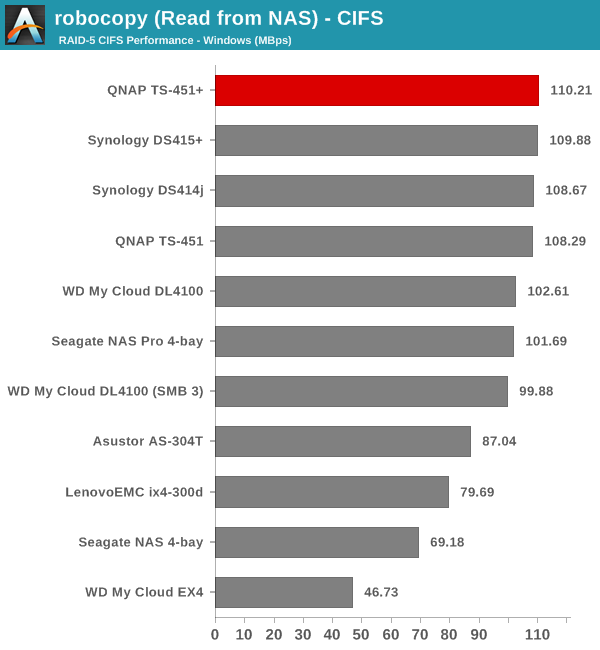 We created a 250 GB iSCSI LUN / target and mapped it on to a Windows VM in our testbed. The same NASPT benchmarks were run and the results are presented below. The observations we had in the CIFS subsection above hold true here too.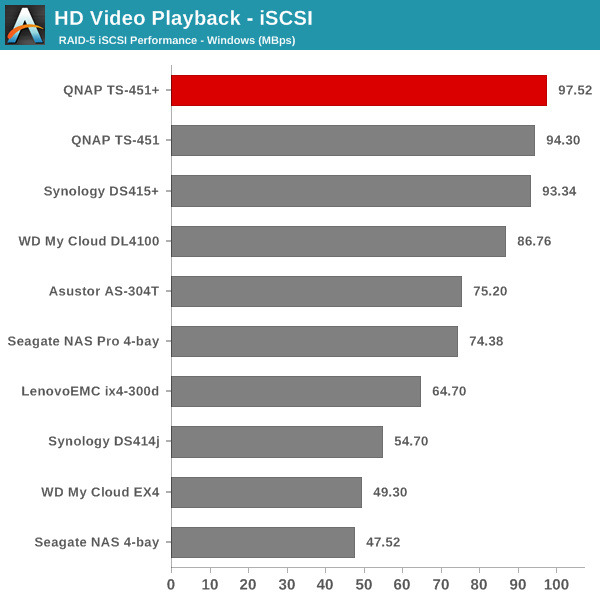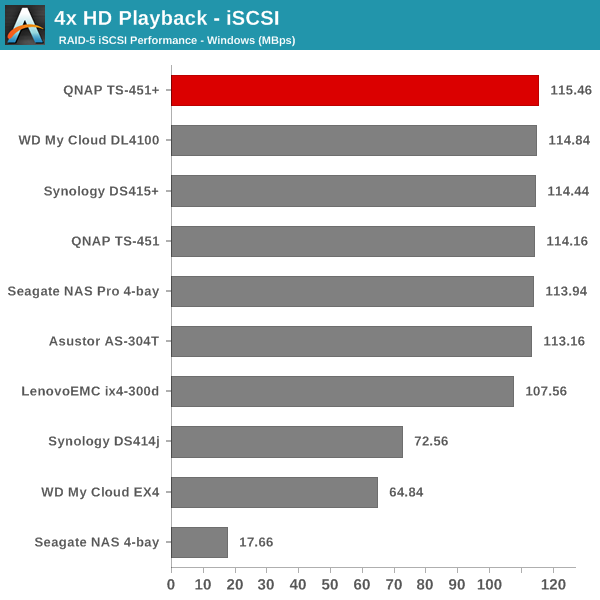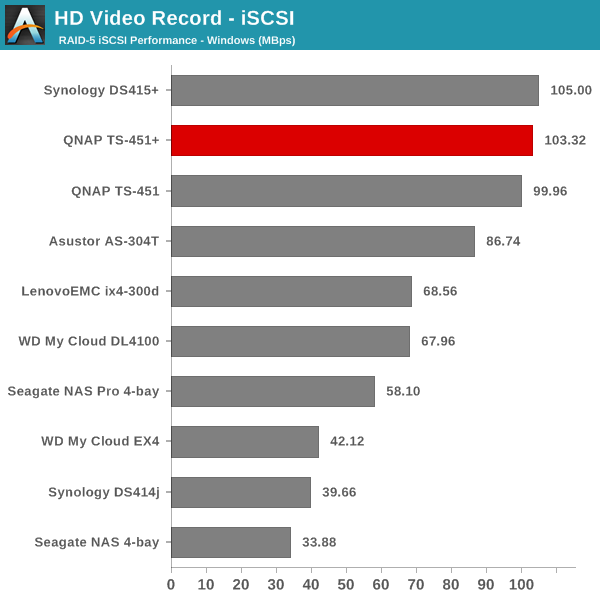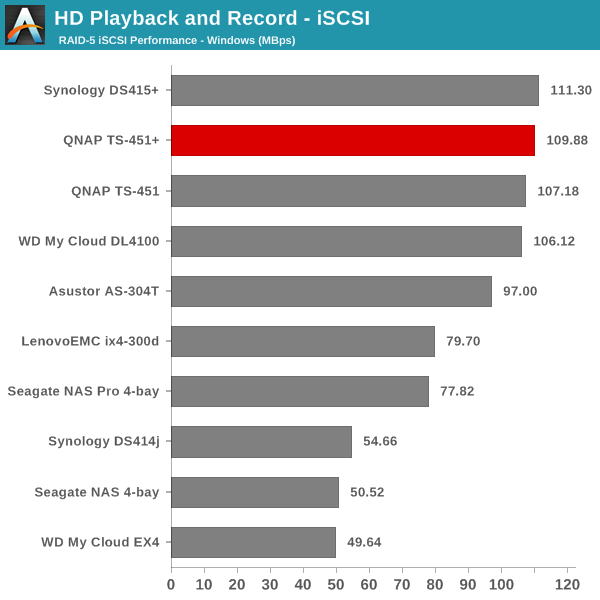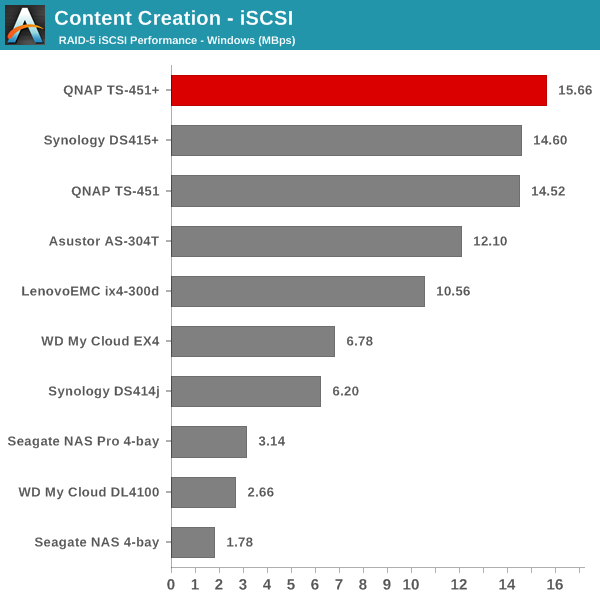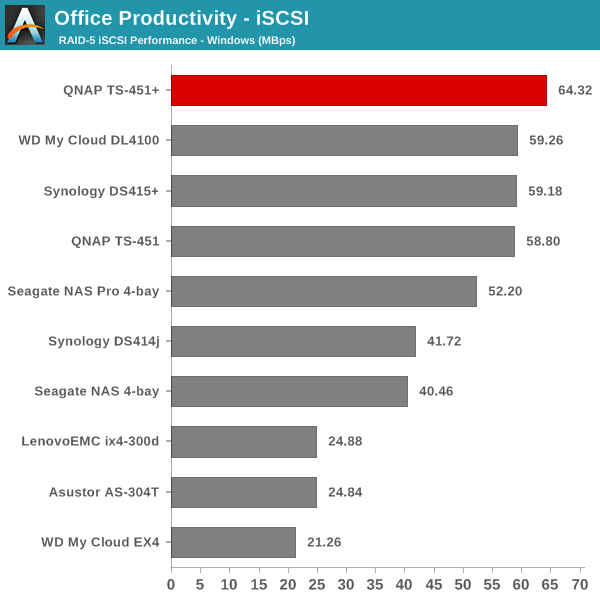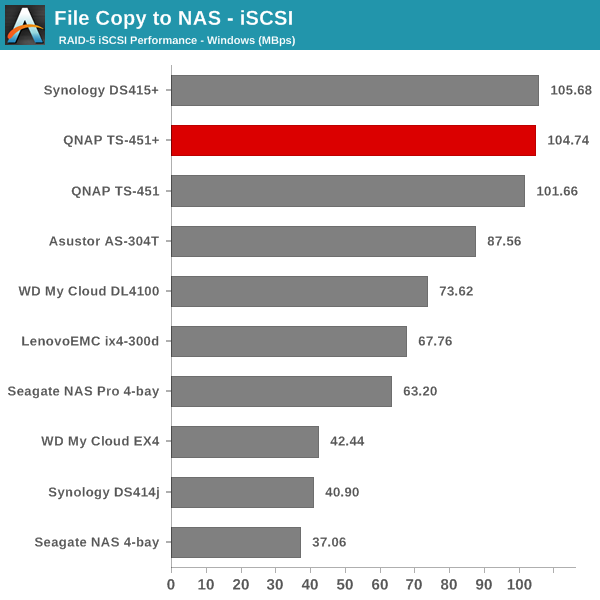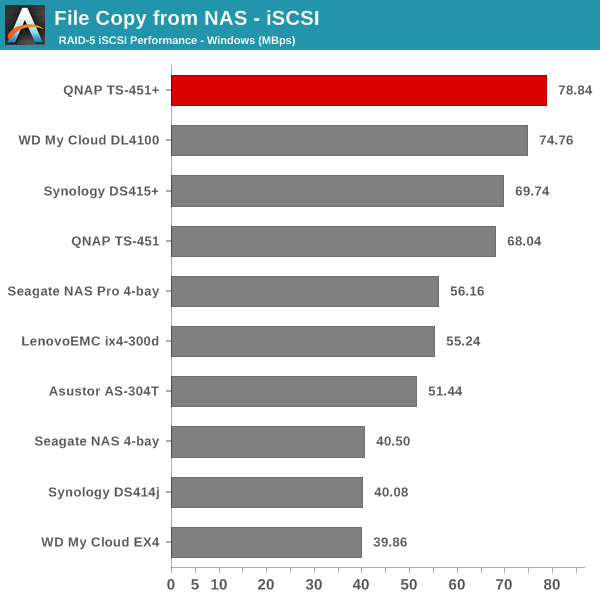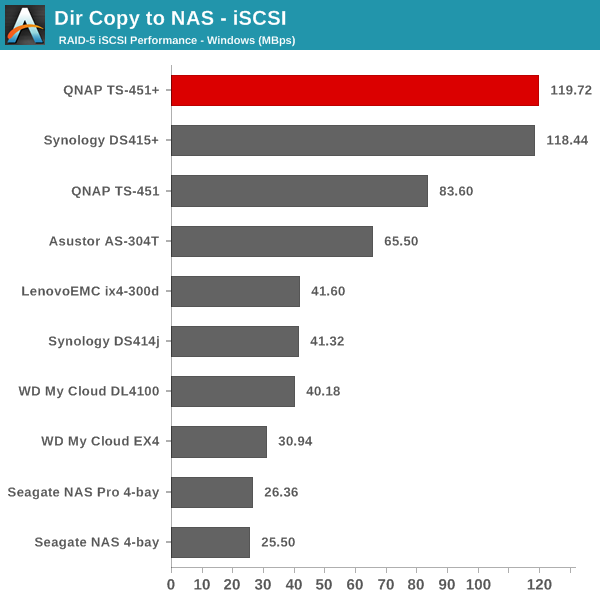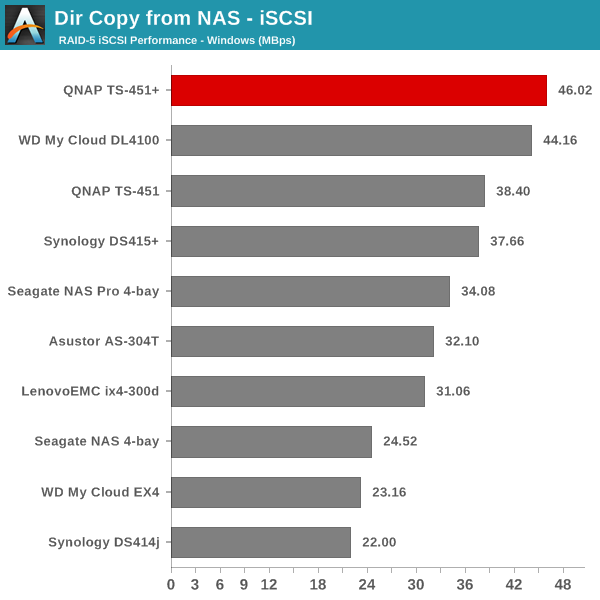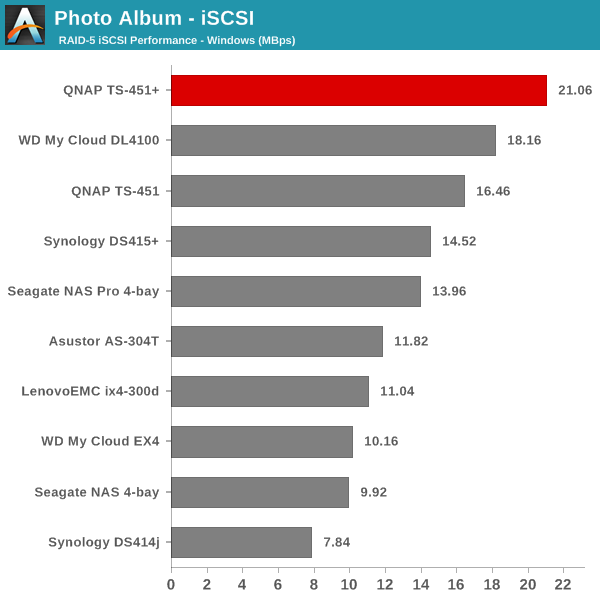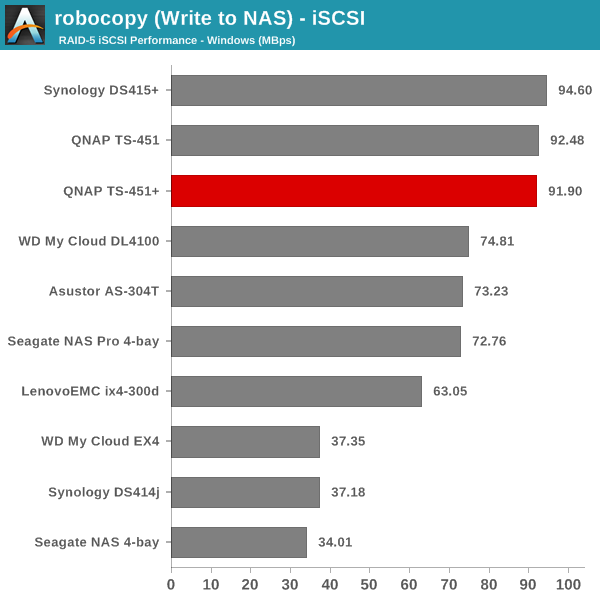 A few iSCSI benchmarks exhibited extensive caching behavior in some of the NASPT test passes. One of the issues we found was that setting the unit to report a volatile write cache would actually prevent Windows from turning off the write cache for the iSCSI volume. In any case, the iSCSI performance comes in the top three of the list, just like what we saw in the CIFS case.