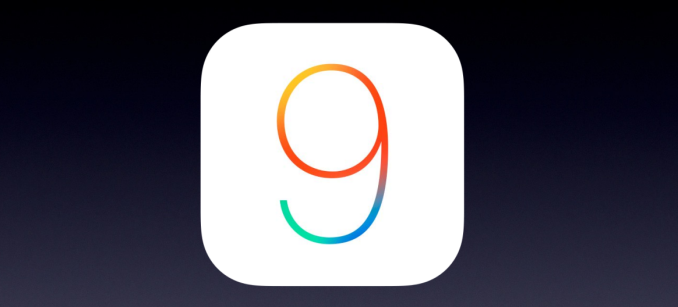 2015 has been a pretty big year for Apple as a company. Product launches this year included the Apple Watch, the iPhone 6s and 6s Plus, the iPad Mini 4, the iPad Pro, and the new Apple TV. This month is a big month for their software launches, with today marking the release of iOS 9 as well as watchOS 2, and OS X El Capitan launching at the very end of the month. In time I hope to do some sort of review of the new features in watchOS 2, but today's article focuses strictly on iOS 9 and everything new that Apple is bringing to their biggest operating system for both users and developers.
What's interesting about iOS 9 is how Apple has involved their community of users in the development process by creating a public beta program. OS X Yosemite famously was the first version of OS X to have a public beta (with the exception of the OS X 10.1 Kodiak beta 15 years ago), but Apple had never done anything like it for their mobile devices until now. However, many users found ways to install the developer betas of iOS on their devices by bypassing the activation or having a service register their UDID for beta installation. With more and more features being added to iOS, and more and more users adopting devices that run it, it appears that Apple felt that expanding their beta user base beyond developers would be a good way to collect information on bugs and stability, as well as general feedback about what does and doesn't work well.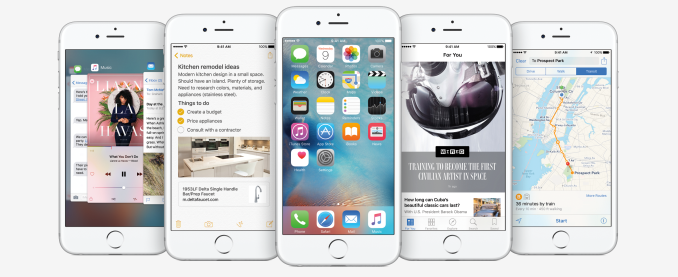 Opening up iOS 9 with a public beta also plays into the focus of the new release. iOS 7 was an enormous release that redesigned the entire operating system, and iOS 8 added features like continuity and extensibility to improve how apps communicated on iOS, and how iOS devices and Macs communicate with each other. With all those changes there has been concern that there hasn't been enough attention to polish and eliminating bugs in iOS. While it's not something explicitly stated, it's clear that iOS 9 does go back to basics in some ways, and focuses on improving performance and stability. There are still new features, and some of them are very integral to keeping iOS competitive as a mobile platform, but the key focus is on solidifying the existing foundations.
The polish and improvements that will be most obvious to the end user are those that involve visual or functional changes to the apps they use on a daily basis. With that in mind, it makes most sense to start off the review by taking a look at some of the general changes made to the UI and the system in iOS 9, so let's dive in.
Table Of Contents