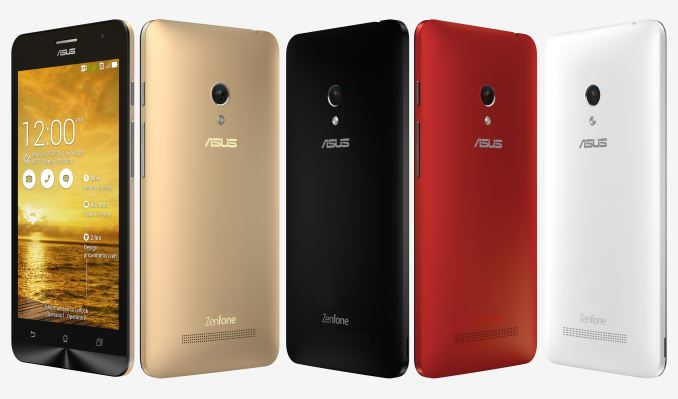 Today ASUS is rolling out an update to Android Lollipop for their first generation ZenFones. The update covers most of the original ZenFone devices offered by ASUS.
While the Qualcomm based ZenFone 5 A500KL has been running Lollipop since April, this update brings the Intel powered A500CG and A501CG versions up to date as well. The ZenFone 4 A400CG is also receiving its Lollipop update. The updates for all these devices are being sent out over the air, but users can download them directly from ASUS to flash themselves if they don't want to wait.
In addition to the ZenFone 4 and ZenFone 5, the ZenFone 6 A600CG and A601CG are also being updated to Lollipop. The firmware updates for these two phones are not yet being sent out as OTA updates, but the files are already available to download from ASUS.
The fact that ASUS is updating their original ZenFones to Lollipop sends a good message to potential ZenFone 2 buyers who were worried about ASUS's commitment to keeping their devices updated. Hopefully ASUS can continue to keep their older devices updated as newer generations of ZenFones are introduced.
Source: ASUS via GSMArena