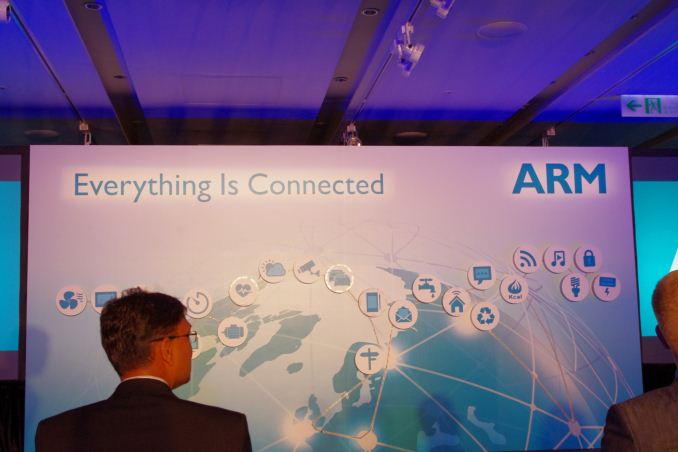 Today at Computex ARM is announcing a new 'IoT Subsystem' for developers: ARM Cortex-M with ARM Cordio radio IP (see below) with full integration with mBed OS. The principle behind this licencable IP block is to allow developers an end-point to integrated sensors and other peripherals on the route to design a complete SoC. The ARM Artisan physical IP, a flash technology for low power operation, is produced in conjunction with TSMC's 55nm Ultra-Low-Power process for embedded flash memory. 55nm sounds like a large process, but for a lot of IoT type devices it provides a mix of power, price and performance, particularly when an ultra-low-power process node is placed in the mix.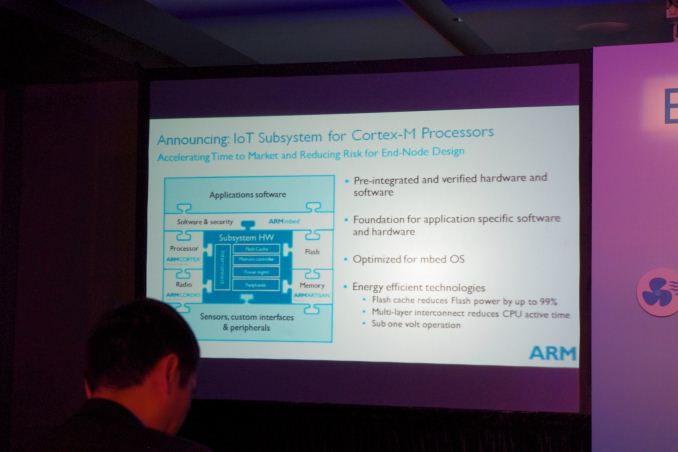 ARM's goal here is to provide a solution to its customers. ARM's business model revolves around licencing either their instruction set or the blueprints for partners to design their own SoCs. However, if we considered a saturated top tier market for processor IP, the way to grow with mid and low range partners is to provide more complete solutions. This is ARM's goal here with the IoT Subsystem, especially when IoT and 'billions of units' are spoken often in the same sentence more often. ARM also likes to note that by investing in a more complete subsystem, developers can reduce elements of risk with SoC design.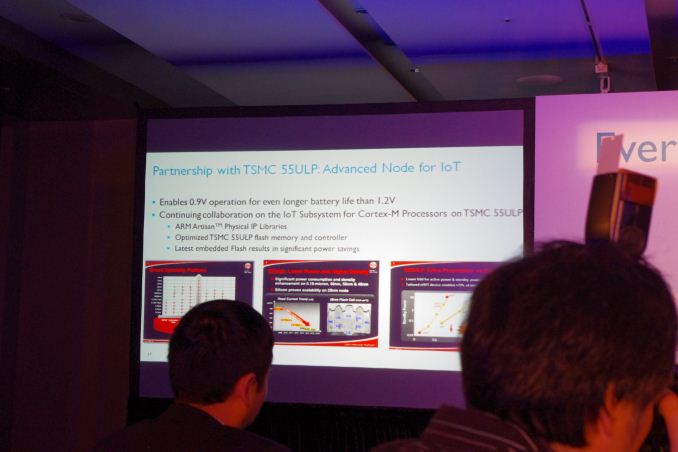 Because companies like ARM are more often the start point when it comes to developing devices around the internet of things, it can be difficult for them to drive the end products. Personally, I feel that while IoT is spoken about often at events, we don't always see the end product in ours hands in the volumes that are quoted. Part of that is the ecosystem, which needs to evolve. Offering more complete start points is one element of that process.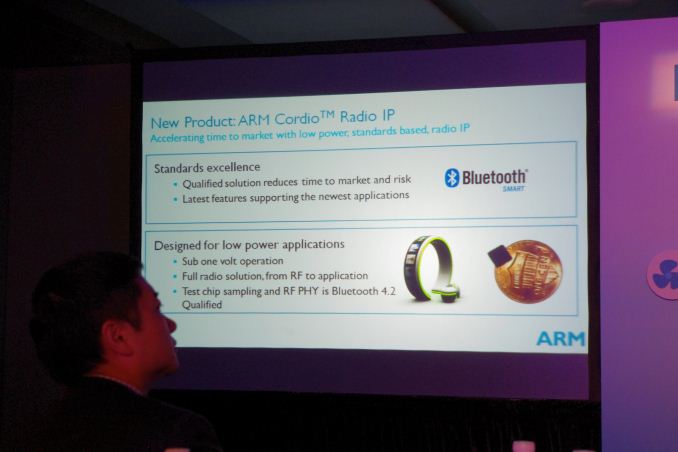 With reference to ARM Cordio, this is a new IP portfolio from ARM as a direct result of acquiring two companies - Wicentric and Sunrise Micro Devices, as formally announced a couple of weeks ago. This includes Bluetooth smart software solutions for low power wireless products as well as radio IP including pre-qualified, self-contained radio block with related firmware. The Cordio IP with TSMC 55ULP is rated to get over 2x more life over 1.2 volt and up when Lithium batteries are used. Dr Dipesh Patel, the VP of Technical Operations at ARM, showed off a radio beacon device built on the basis of Cordio at ARM's press event today.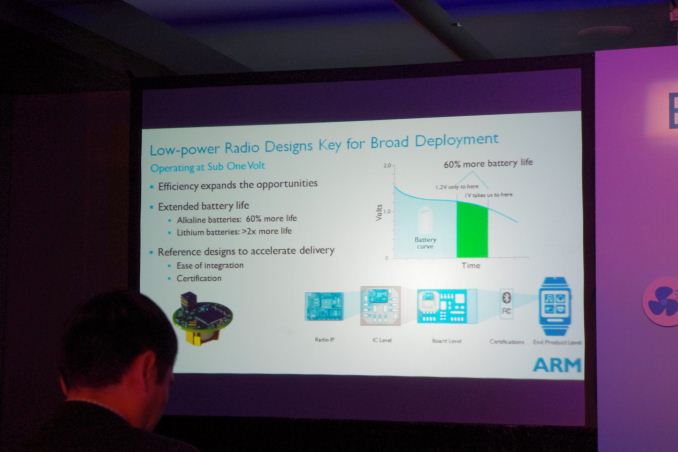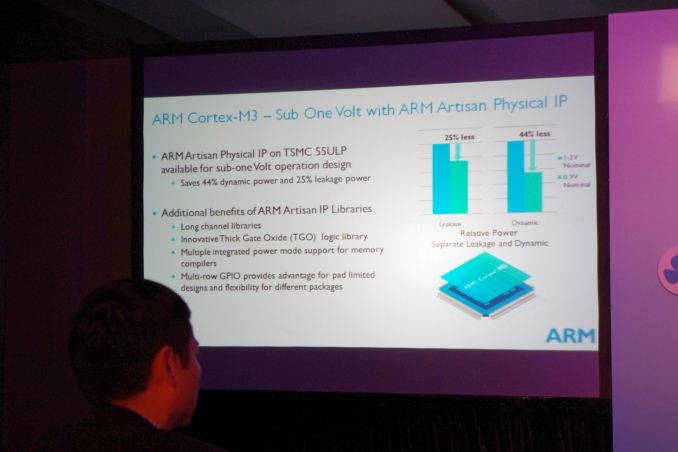 Source: ARM