Supermicro's SuperServer 5028D-TN4T
Supermicro has always been one of the first server vendors that integrates new Intel technology. The Supermicro SYS-5028D-TN4T is a mini-tower, clearly targeted at Small Businesses that still want to keep their server close instead of in the cloud, which is still a strategy that makes sense in quite a few situations.
The system features four 3.5 inch hot swappable drive bays, which makes it easy to service the component that fails the most in a server system: the magnetic disks.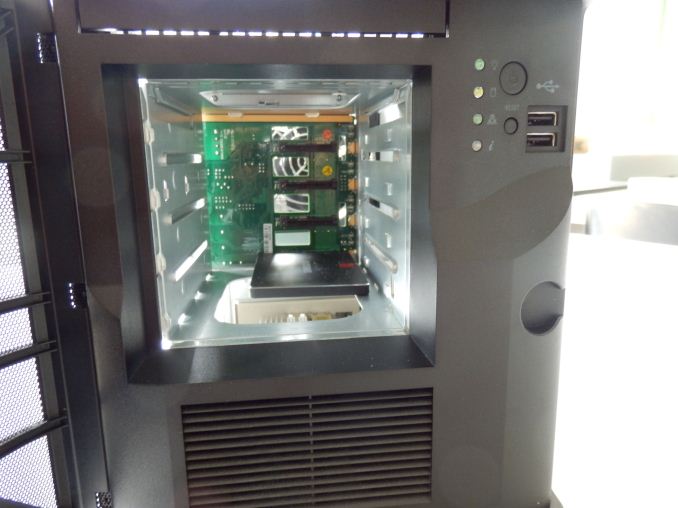 That being said, we feel that the system falls a bit short with regards to serviceability. For example replacing DIMMs or adding an SSD (in one of fixed 2.5 inch bays) requires you to remove some screws and to apply quite a bit of force to remove the cover of the chassis.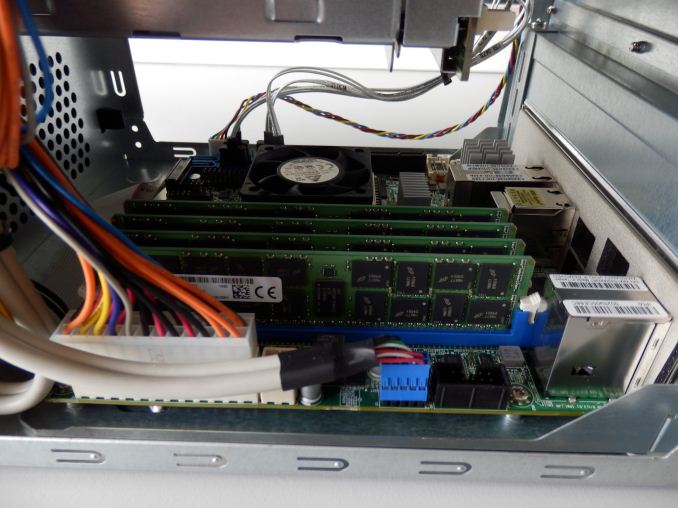 Tinkering with DIMMs under the storage bays is also a somewhat time consuming experience. You can slide out the motherboard, but that requires to remove almost all cabling. Granted, most system administrators will rarely replace SSDs or DIMMs. But the second most failing component is the PSU, which is not easy swappable either but attached with screws to chassis.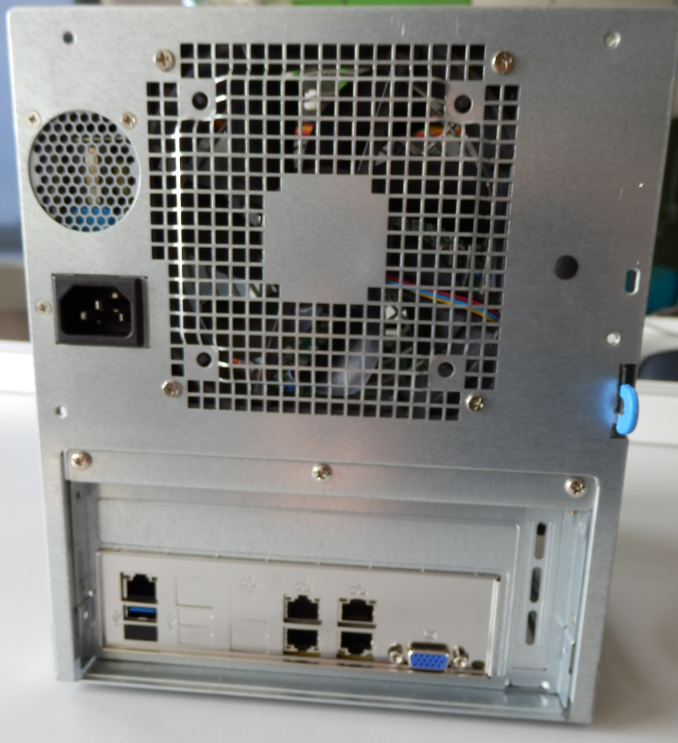 On the positive side, an AST2400 BMC is present and allows you to administer the system remotely via a dedicated Ethernet interface. Supermicro also added an Intel i350 dual gigabit LAN controller. So you have ample networking resources: one remote control ethernet port, two gigabit and two 10 gigabit (10GBase-T) ports, courtesy of the Xeon-D integrated 10 GbE Ethernet MAC.