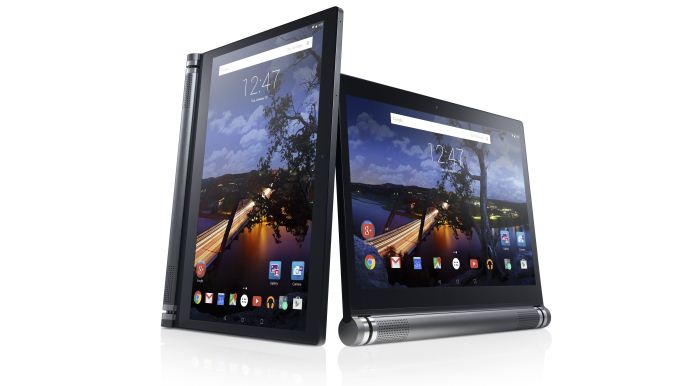 Today Dell announced the Venue 10 7000, the newest device in their line of Android tablets. The Venue 10 7000 is very much like the larger version of the Venue 8 7000, with the same Intel Atom Z3580 SoC, the same Intel RealSense camera technology, and a larger 10.5" display of the same 2560x1600 AMOLED variety. But the Venue 10's larger profile is what may allow it to become a much better device for productivity than its smaller sibling. That line of thinking is what allows for some very unique design decisions on the Venue 10 that differentiate it from other tablets.
The design of the Venue 10 is similar to the Venue 8. While it's now made of plastic instead of aluminum, it still has a very thin 6.2mm profile. However, with the Venue 10 Dell has gone with a more traditional bezel design, where the bezel is the same width on sides that are opposite each other. Despite this, the Venue 10 still has an imbalanced appearance as a result of the cylinder on the one long edge of the tablet. The cylinder is home to the battery and the speakers of the Venue 10. While this design may seem incredibly strange at first, it's what enables the Venue 10's feature that Dell hopes will give it an edge when it comes to productivity.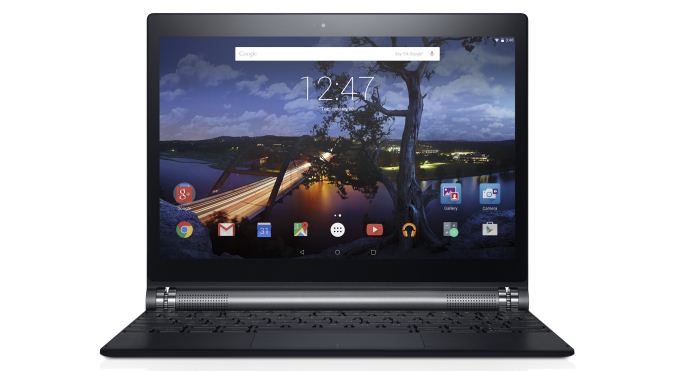 As you can see above, the cylinder on the side of the Venue 10 is the method of connecting it to Dell's keyboard accessory. The keyboard is fully backlit, and it also has a trackpad. It's Dell's hope that having a well integrated keyboard accessory will be what sets the Venue 10 7000 above other tablets for users that intend to use their tablet as a productivity device. Whether or not the somewhat strange design tradeoff is worth it for this ability is up for debate, and we'll hopefully be able to take an in depth look at it when the Venue 10 7000 comes to market.
Dell's Venue 10 7000 will be coming to the US later this month at a price of $499 for the tablet alone and $629 with the keyboard included. It will be coming to Canada in May at a price of $599 CDN for the tablet on its own, with the keyboard attachment being available separately.