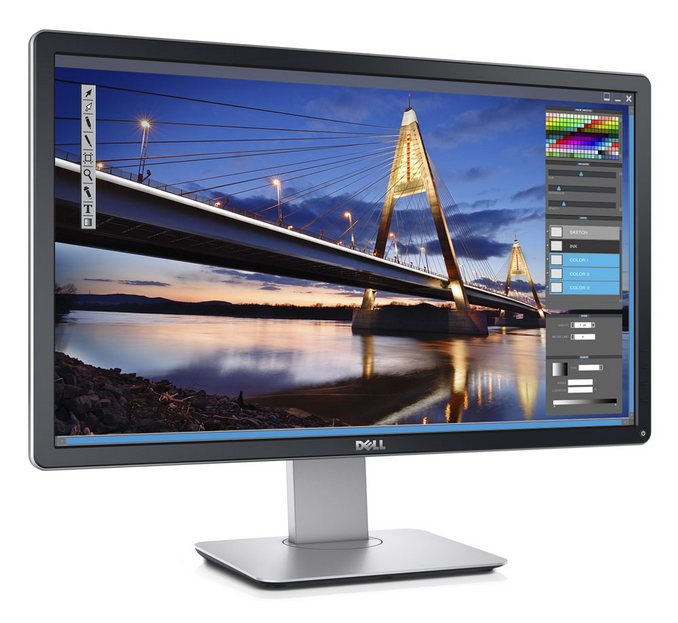 Today Dell is taking the wraps off of a new display to their lineup. It's fair to say that everyone loves hearing about 4K, curved panels, Freesync, G-Sync, and high color gamuts, but for most of us space and budgetary restrictions mean that we tend to buy more of the lower cost devices than the rest. Dell offers a range of displays, which include the higher end devices like the Dell Ultrasharp 27" 5K model but they also offer lower cost offerings like the 4K 60 Hz P2415Q, but even that can stretch may budgets too far. Dell is currently the number one supplier of monitors worldwide, and they have achieved this in part by offering such a wide range of devices and price points. Dell is launching the P2416D today, which is a 24 inch Quad HD (2560x1440) model.
Dell does not say if the display is IPS or VA, but that it has "Consistent colors from virtually any angle" so it will likely be one or the other. Update: thanks to chlamchowder for finding it on an international Dell site, it is an IPS display - Product page is here. It will have 99% of the sRGB color space covered, which is normal in one of Dell's mainstream offerings, and most people do not require more than sRGB anyway. If they do, they know they need to spend a bit more.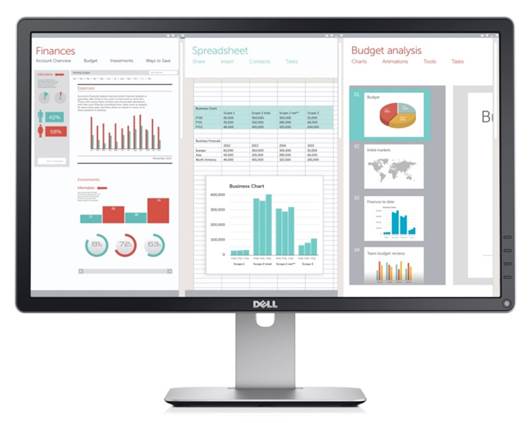 Even though it is a mainstream priced display, it does not lack on the stand, which features pivot, swivel, tilt, and height adjustment. It also has a good selection of inputs and outputs, with four USB 2.0 ports, VGA input, DisplayPort 1.2 input, and HDMI 1.4 input.
Dell also offers a free panel exchange if there is a bright pixel discovered within the three year limited hardware warranty.
The P2416D goes on sale at the end of April in the Asia Pacific and European regions, and in May in the U.S. The Dell P2416D will be priced at $369.99.
Source: Dell