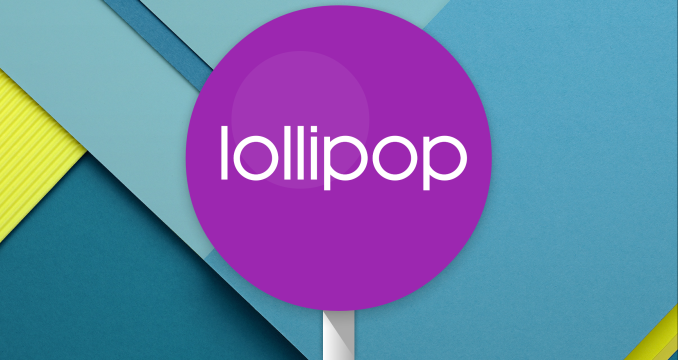 After arriving in certain European countries not long ago, the Android 5.0 Lollipop update for the Galaxy S5 has finally made its way to the United States. Oddly enough, it's the Verizon variant of the Galaxy S5 that is receiving the update before any of the other carriers. The changes listed on Verizon's page for the update are below, and they include both changes made in Lollipop and Samsung specific changes that relate to Touchwiz.
Material Design

Android Lollipop brings the all-new material design offering fluid animations, vivid colored themes, and 3-D views for a more pleasurable experience

Basic Interaction

Bolder color and more fluid animations
The on/off toggle button style updated based on material design

Lock Screen

The shortcuts for both Phone and Camera are provided for convenience
Material design-inspired notifications
Ability to set priority and privacy for notifications on lock screen
Provide music control as a card to utilize the real estate of the lock screen UI

Touchwiz

Brighter look and feel, bold colors, fluid animation inspired by material design.

Floating Action Button

Floating action buttons provide easy access to the app's most important features, such as adding a new contact or favorite, or composing a text message.

Interruptions

Interruptions give you more advanced options to control your sound settings
Priority notifications such as events and reminders, phone calls, and messages can be set up to sound or vibrate while all other notifications are muted.
Set downtime for specific days and times to control notification sounds automatically

Recents

Easy access to your Chrome tabs right from the Recent apps page • Multi-window icons for ease-of-use during multi-tasking
The Verizon document also has pictures that accompany the changelog so users can see what visual changes are heading their way, and any interested users can view that PDF in the source below. The rollout is staged, and users shouldn't be concerned if their device currently doesn't show any updates available.

It's good to see more devices receiving the update to Lollipop. Enough devices have been updated for it to show up on Google's platform version dashboard. In January less than 0.1% of Android devices were running Lollipop which meant that it was not displayed in the chart or on the graph. Still, at 1.6% of all Android devices, one can only hope that the adoption rate increases so more users can experience the latest version of Google's operating system.
Source: Verizon via Android Central