Mayday, mayday, we're going down
As you'll remember from our first article on our server upgrade, we built our first five Athlon servers on MSI K7T Pro (KT133) Socket-A motherboards.  These boards had been working perfectly for months on end until we got a call from our datacenter one day informing us that our Mail/Images Server (the server that hosts staff mail and all of the images you see in reviews) was down. 
While the Mail/Images Server problem ended up being related to a bad set of redundant power supplies, that unfortunate incident was the start of a number of problems with our K7T Pro based Athlon servers.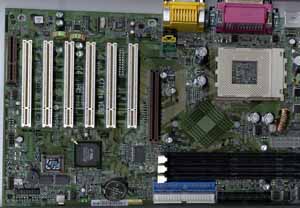 Click to Enlarge
Randomly we'd get calls from the datacenter saying that one of the AnandTech Web Servers would be locked, and connecting a console to the machine would reveal nothing more than a black screen, no video, nothing.  Resetting the machine would almost never work, often times resetting the BIOS would be necessary in order to get the machine to POST again. 
Quick searches through Deja News and our own AnandTech Forums revealed that quite a few users have had similar experiences with MSI boards, particularly the MSI K7T Pro2A.  And most recently, we actually duplicated the problem in the lab with the MSI K7T266 Pro.  It was clear that this wasn't an isolated incident to our servers, rather a much larger problem. 
Quite a few readers have wrote us about the problem as well as hypothesized as to what caused it.  The most plausible explanation seems to be an issue with delivering the correct voltage to the CPU, however we are currently working with MSI on getting to the bottom of this issue.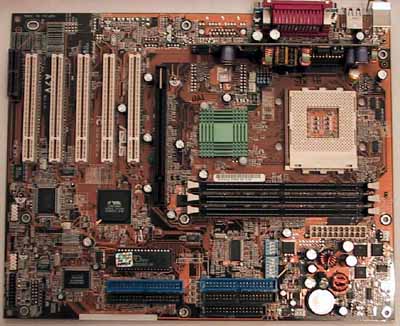 Click to Enlarge
Not able to wait on MSI for a fix (BIOS updates did not work), we had to find replacements for the K7T Pro boards that we did have up in Pittsburgh (where the Stargate datacenter is located).  We decided to go with the tried and true ASUS A7V as a replacement board since we have been using it in lab for months now without any problems.  We will keep you all updated on how these hold up as well.