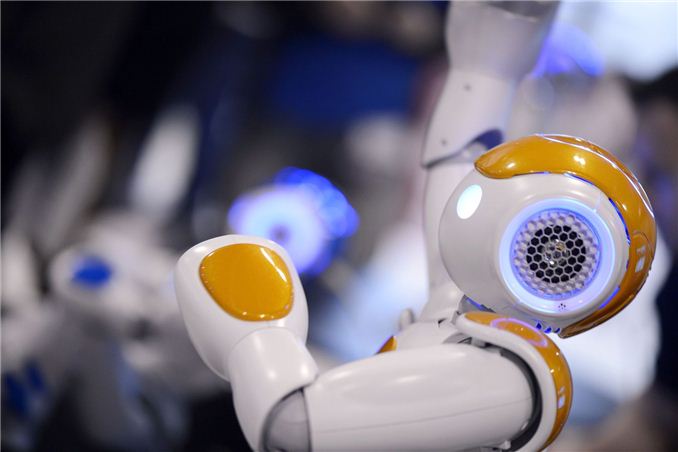 While AnandTech is predominantly a website catering to the US crowd, not everything that gets released ends up in the rest of the world – China and North America are normally locations 1 and 2 on the list of 'where do we ship our product to'. I come from the UK, which is somewhere in the middle between a US release and a never release. For example we do not get Rosewill here, and no matter how much I look at the Vizio Thin + Light as a possible laptop upgrade, I will have to import one (with 20% import tax) or buy it when I am next over there.
The EU market, compared to most, deals with a lot of different problems than selling in the US, and while the Eurozone as a concept should make it easier, the UK is one of the non-Euro currency countries, which makes it harder. On top of this, we also have our own home grown talent – companies and entrepreneurs that want to invest, market, or find distribution channels. In some eyes, CeBIT is becoming more of a distribution network than any actual new hardware release announcements, but it is this type of local event that occurs all around the world.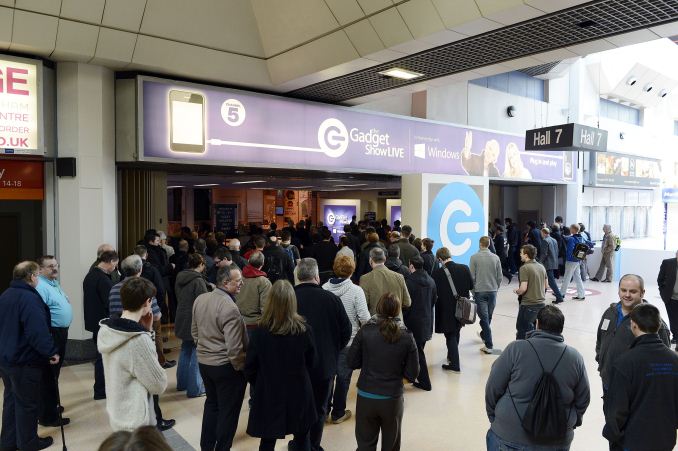 On Tuesday I went to an event hosted by one of the UK's over the air television shows, The Gadget Show. For our non-UK audience, the Gadget Show is not an enthusiast based technology broadcast – it deals with lots of different technology, showcasing some of the big names as well as home grown devices, and their application to the real world. The Gadget Show Live is an extension of this, for companies and entrepreneurs to showcase their wares to first the professional crowd (investors, resellers and media), and then the general public over a multi-day event. The location for this is the NEC in Birmingham, a well known location for this sort of trade (+public) show.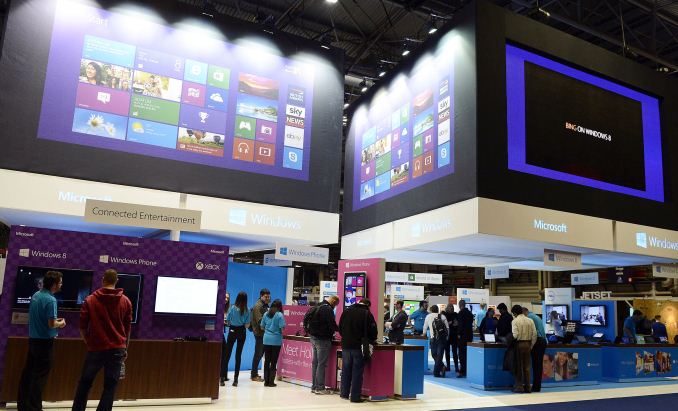 Most of what the big names in the tech industry are selling here are not new – they have been announced globally and nothing from them is that surprising, except how long it has taken for a product to get to the UK. Much like some films, it might be sold in the US or Asia up to 6 months before here and often the UK firms have EU offices that distribute the EU allocation based on markets. It is all very complex stuff, even in our modern age of internet sales.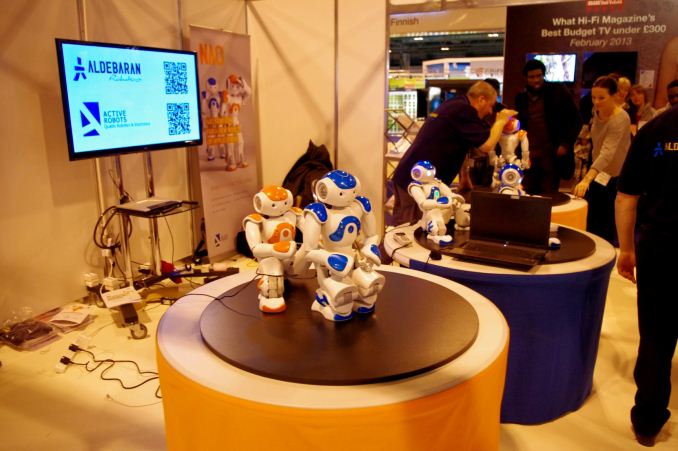 But the local business or entrepreneurs trying to get investors, put their name onto the scene, show off their wares and perhaps have something interesting up their sleeve is what I went to see. While there was *a lot* of junk at the event itself (like automatic cat litter trays or energy drink promotions), a few items piqued my interest from both a technology and a reality point of view.