Iomega's network storage family consists of three lineups:
ARM-based EZ single-bay network attached hard disk for home users
ARM-based ix series for value-focused consumers
x86-based px series for performance-focused consumers (These come in both desktop and rackmount form-factors)
Today, Iomega is announcing two new NAS models, one each in the ix and px series. Traditionally, manufacturers have tended to focus their performance platform efforts on 4-bay and higher NAS systems. ARM-based systems make up the majority of the 2-bay offerings. However, huge amounts of data are being generated everyday even in the home (thanks to high resolution videos and photos, as well as movie backups and DVR recordings). This has opened up a market segment for 4-bay value offerings. Distributed SMB (small and medium-sized businesses) locations, in turn, have made small high-availability NAS systems with a performance emphasis necessary.
In order to cater to the performance market, Iomega is launching the px2-300d Intel Atom-based 2-bay model. The platform is based on the D525 running at 1.8 GHz. Equipped with 2 GB of DDR3 memory, the unit supports hot-swapping of drives as well as volume encryption capabilities. The unit also has two GbE ports and comes with a customized version of McAfee Enterprise (with local scanning). A 3-year subscription for virus definitions is included. Pricing ranges from $500 for the diskless configuration to $1200 for the 2 x 3TB configuration. A point to be noted is that the disks shipped with the px2-300d are enterprise / server class drives.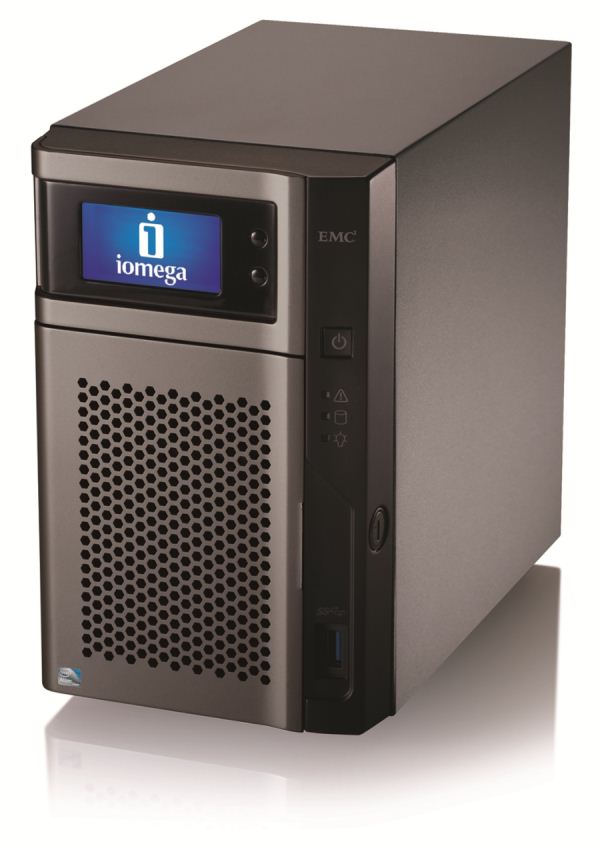 The ix4-300d is equally interesting because it seems to be the first Marvell ARMADA XP based NAS system shipping to customers. The latest Marvell based refreshes we have seen from other manufacturers have all been based on the Kirkwood MV628x platform. The ix4-300d is based on a dual core 1.3 GHz Marvell SoC (MV78230 seems to be the likely candidate, though Iomega didn't confirm the exact part number). This unit also comes with dual GbE (something we see rarely in the value segment) and has 512 MB of DDR3 memory. Unlike the other 4-bay ARM-based NAS systems such as the Netgear NV+ v2, this model doesn't have hot-swap capabilities. Addition or replacement of disks requires a power cycle. Pricing ranges from $600 for the diskless configuration to $1300 for the 4 x 3TB configuration.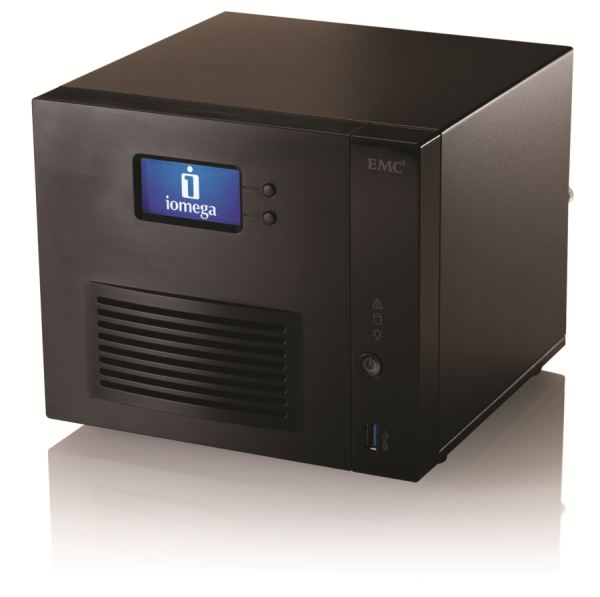 Both of the new NAS systems run the Iomega LifeLine OS. The latest version of the LifeLine OS has shifted the RAID filesystem from EXT3 to EXT4. Iomega indicated that this brought about higher efficiency. The new version has also apparently enhanced Active Directory support and added MySQL server support as well as video surveillance capabilities. Extra apps for the system are available here. The OS also allows linking of two StorCenter units in different locations for seamless cloud disaster recovery. The Iomega Link iOS / Android application allows mobile devices to access the NAS. The units are also DLNA certified.
We are particularly excited about the Marvell ARMADA XP based 4-bay system (ix4-300d). With Synology having thrown their weight behind Freescale this year, the competition amongst silicon vendors for the value-based NAS platform seems to be heating up.
Update: The official product briefs of the px2-300d and ix4-300d are now available.