The docking station was quite easy to take apart after removing the four screws at the bottom of the unit.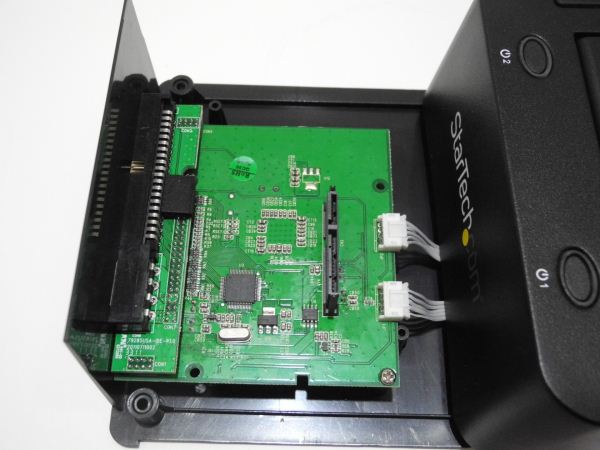 Since the unit has the tendency to become a bit top heavy due to the upright mounting of hard drives, we have some ballast at the bottom to lower the center of gravity.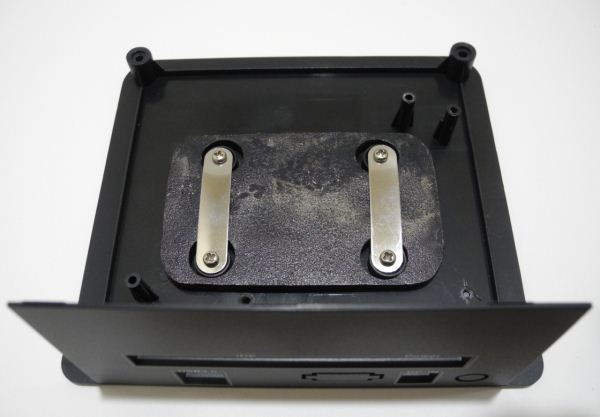 JMicron's JM20330 is the PATA to SATA bridge chip for the IDE drives (PDF Specifications) mounted on the underside of the PCB. It supports up to 1.5 Gbps transfer rate which should be plenty for all IDE drives.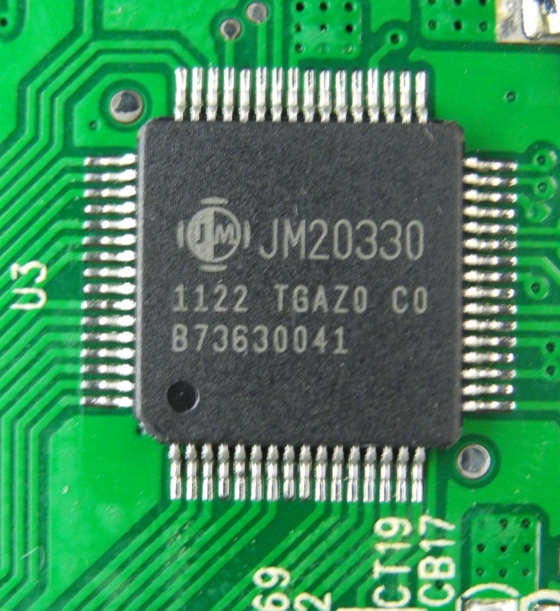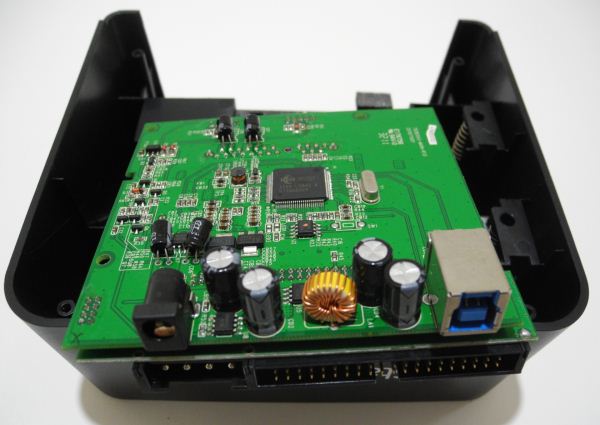 JMicron's JMS551 is the USB 3.0 to dual SATA 3G bridge. One of the SATA ports is connected to the JM20330, while the other is connected to the SATA connector on-board. The bridge is compliant with SATA II (3 Gbps) specifications. The chip doesn't support UASP (USB attached SCSI protocol). However, it does have some low power mode support which allows the disks to spin down after being inactive for some time.
For readers curious about how a loaded dock would look like when connected to a system, the following picture should prove helpful.