The GPU: PowerVR SGX 543MP2
There are no spoilers here but the PowerVR SGX 535 in the original A4 is out, replaced by the new PowerVR SGX 543MP2. The 543 as a building block has a bit over twice the peak floating point throughput of the SGX 535. The MP2 just means there are two of these 543s working in tandem. The result is what Apple uses as the basis for their "9x faster" GPU claims. In practice the improvement should be less than that, but it's still enormous.
We've got GPU performance data coming, but I thought I'd take a slightly different route and show what one developer is using the extra horsepower offered by the A5 for.
Epic Games is a familiar face around these parts. We've used games powered by their Unreal Engine in our reviews for years now. More recently Epic has made a splash in the iOS world with the release of its Citadel demo and eventually Infinity Blade.
In time for the launch Epic updated Infinity Blade to have some special enhancements for iPad 2 owners. Rather than simply deliver a higher framerate for iPad 2 users, Epic enabled higher resolution textures and anti-aliasing. The resulting boost in image quality is astounding, particularly on the iPad 2's 1024 x 768 screen: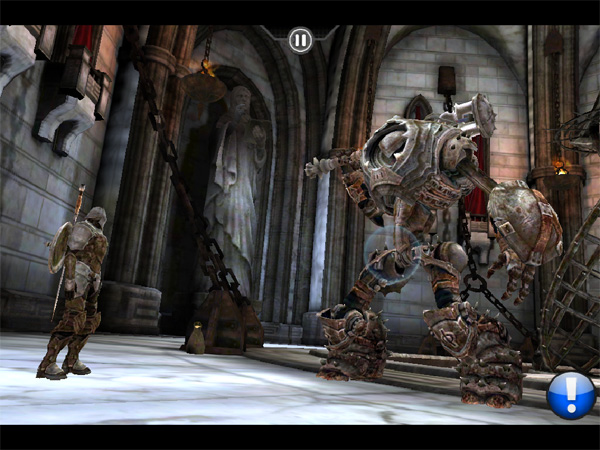 Mouse over to see Infinity Blade on the iPad 2
There's far more detail in the character models as well as the environment. Lighting looks improved and the AA is definitely appreciated.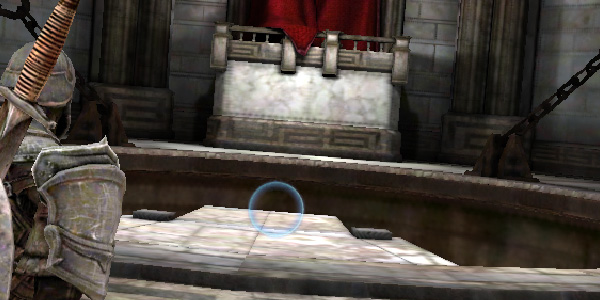 Mouse over to see Infinity Blade on the iPad 2
The gallery below has a bunch of side by side shots showing the improvements made to Infinity Blade for the iPad 2 vs. what you get when you run the game on a first generation iPad.
As we mentioned before, the A5 (and iPad 2) are about enabling developers. In a year's time the PowerVR SGX 543MP2 will be found in the majority of iOS tablets on the market - and games are just going to get prettier from there.
Update: We've published a look at the performance of the PowerVR SGX 543MP2 running GLBenchmark 2.0 here. If you want a teaser, it's good: