Today's HP webOS event was all about letting everyone know that webOS is definitely here to stay and HP is putting in massive resources (human and monetary) to ensure that webOS puts up a decent fight. To this effect, three product announcements were made today; the TouchPad tablet, the Pre 3 smartphone targeted at professionals and the Veer, which is unlike anything out there today (except maybe the Sony Ericsson Xperia X10 Mini).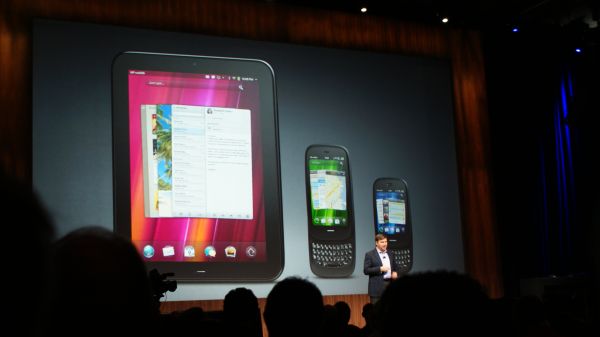 Information about what HP may be announcing today has been leaking out through various sources in the days leading to today's event. That a tablet and a successor to the Pre 2 would be launched today was a given. But seeing the devices and the whole webOS eco-system actually work together (and very well) was definitely a pleasant surprise. Plus the Veer announcement out of the blue was an added bonus, and a good one at that.
We'll first be talking about the device that was clearly the star of the show, the TouchPad. We will then look at the Pre 3 and Veer smartphones and wrap it up with other interesting announcements that were made today.