Application and Futuremark Performance
While the Intel Core i7-720QM in our Envy 17 is a well known quantity by now, it's still nice to get a feel for how this overall system performs, and we're happy to be getting updated results from the AMD Mobility Radeon HD 5850 into our suite. (We did look at MSI's GX640 back in June, but that used a dual-core i5-430M and 5850, and we don't have it for running updated results with our revised benchmark suite.)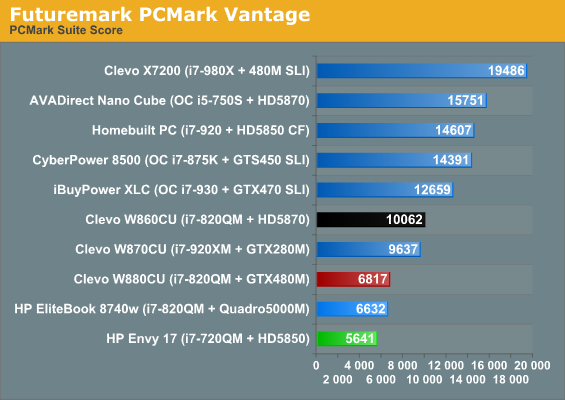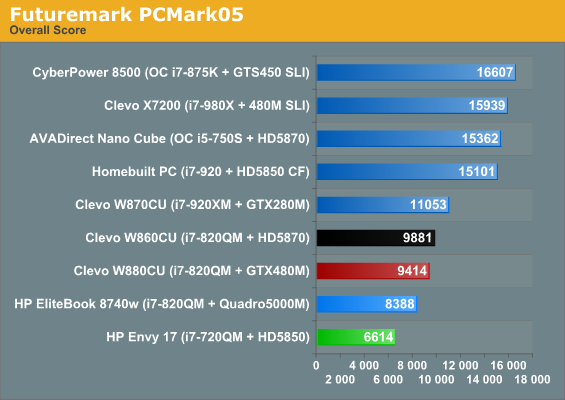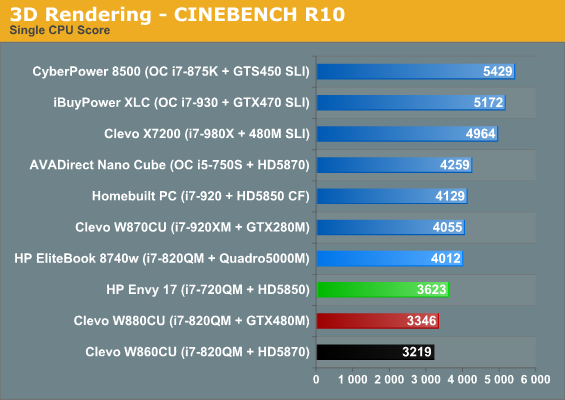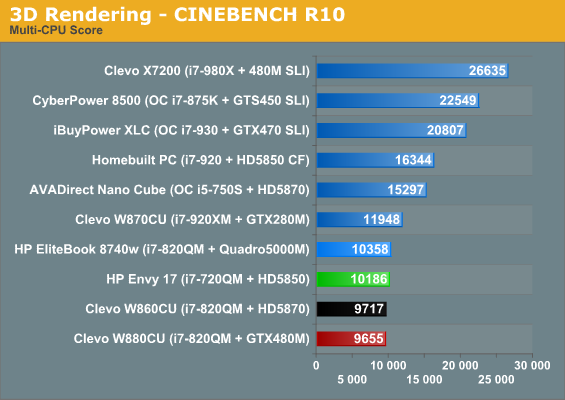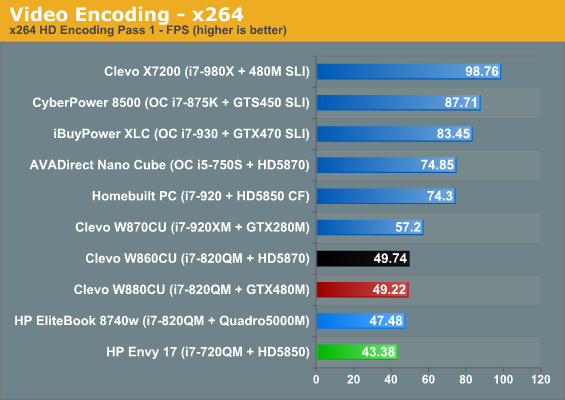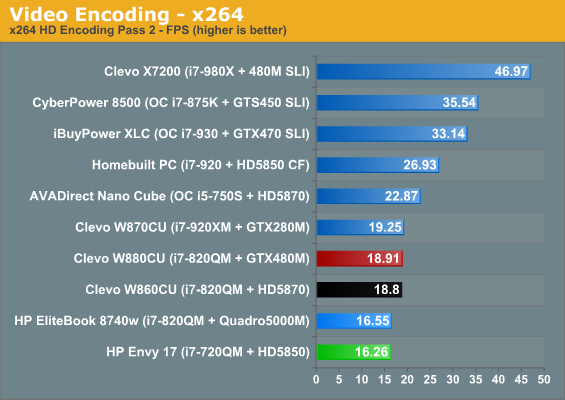 It's true, the Envy 17 with its i7-720QM comes in last in nearly all our tests, but that's not entirely fair. These numbers are still very high, and in some cases the Envy 17 is able to outpace machines equipped with the slightly faster 820QM. If we were to include results of lower-end notebooks, the Envy would place quite a bit higher.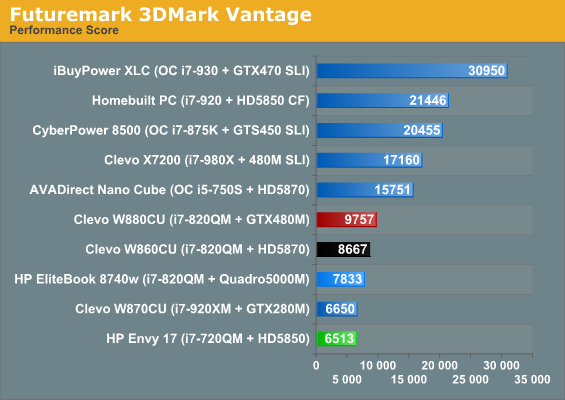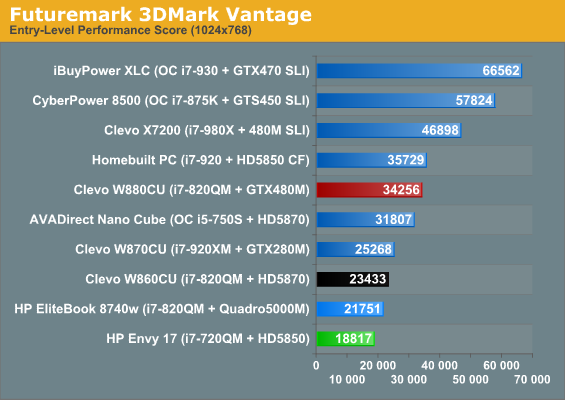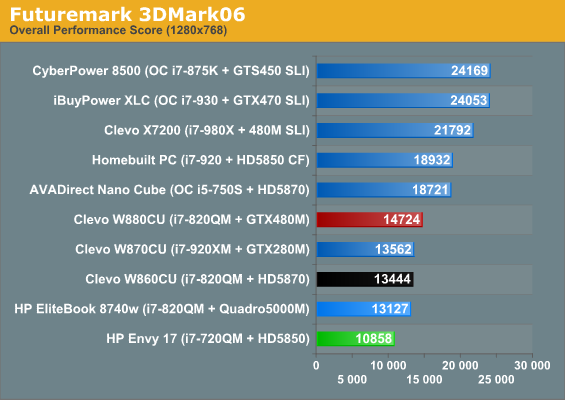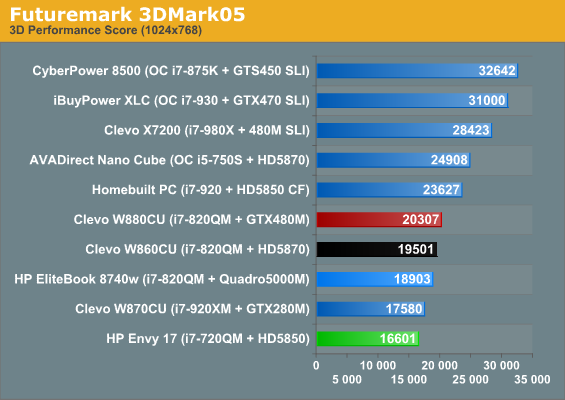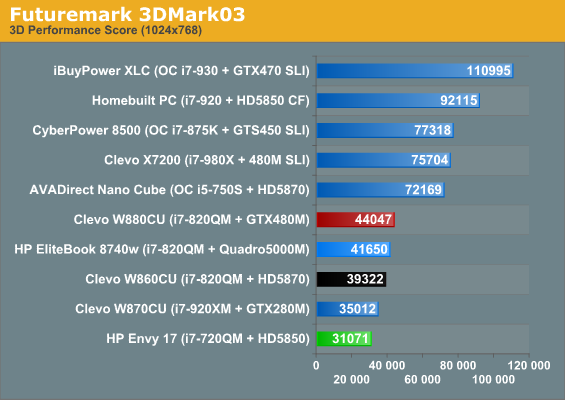 Unfortunately, the 5850 remains consistently last in our charts and loses to the last-gen NVIDIA GeForce GTX 280M at every turn. In some cases it's not a huge difference, though, and we suspect that if the 5850 in the Envy 17 was clocked at spec instead of below that it might be able to close the gap.
Now let's see how it fares in real games.