The Cellular Telecommunication Industry Association concluded its wireless show in Las Vegas on March 25th, and provided the tech community with a couple of interesting platforms to ponder over and analyze. In this article, we will go over two major announcements and their ramifications for the smartphone industry. The first one is a path breaking product, while the second one is yet another iPhone wannabe. However, it is really the silicon behind these two products which deserves analysis.
Sprint is the leading US wireless service provider as far as the race to next-generation high bandwidth wireless data infrastructure (4G) is concerned. After merging with Clearwire, it adopted WiMAX as its 4G strategy, while the others hopped on to the LTE / HSPA+ bandwagon. Though none of these technologies have gained widespread acceptance in the US yet (due to the lack of infrastructure / devices capable of utilizing these technologies), the 2010 CTIA show saw the introduction of a smartphone which could represent the first step towards making 4G a reality for the American consumer. As the first US smartphone to take advantage of WiMAX, the announcement of the Sprint HTC EVO 4G is indeed a landmark.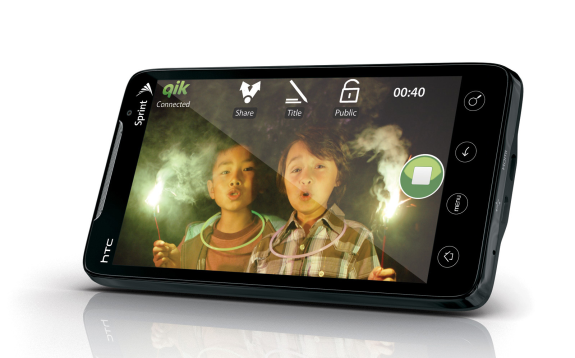 The capabilities of the innovations on display in the HTC EVO depend largely on the quality of the WiMAX networks and the loads it would be subjected to. On the other hand, the application processor in a smartphone is directly responsible for the quality of user interaction. It is in this area that the Samsung Galaxy S scores. With an user interface bearing an uncanny resemblance to the iPhone, it is excusable if one pushes it to the side as yet another knockoff, albeit, from a reputable brand. However, a little digging reveals that the app processor used is the Samsung S5PC110, the next generation version of the S5PC100. If you'll remember, a derivative of the S5PC100 was used in the iPhone 3GS.
In the rest of this article, we will analyze these two platforms and finally draw some conclusions as to where the smartphone silicon market is headed, based on the products which went on display at the 2010 CTIA wireless show.