We had a very interesting package show up at the front door a couple of weeks ago. No, it was not our new supply order from ShamWoW or even that P55/Lynnfield box we recently reviewed. It was a mouse designed and built by a motherboard company. Specifically, it was from Gigabyte and included a keyboard we will discuss later. Of course, there were a couple of motherboards and video cards in the box but our attention was naturally drawn to the new shiny trinket in the tricked out package.
Normally a mouse would not elicit such excitement but since I change mice about as often the US elects a Democratic president one could easily forgive me for being a bit too eager to give this product a through thrashing. Honestly, I had no idea that Gigabyte even offered mice but after checking out their PC peripheral page, I was impressed with the range of products offered. In fact, Gigabyte offers a total of nine mice ranging from an entry level wireless optical mouse to several gaming mice including our GM-M8000 sample.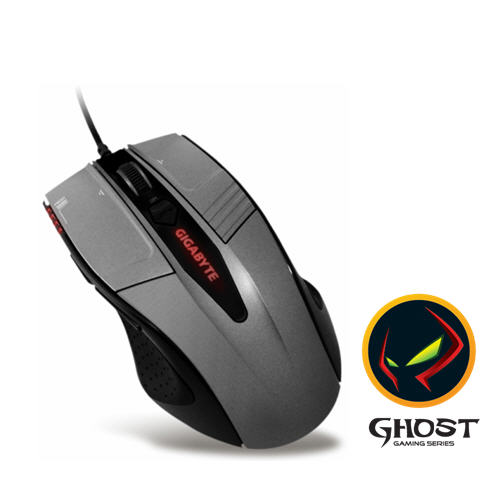 The GM-M8000 is part of Gigabyte's new GHOST gaming series of products. This particular mouse features the AVAGO 6090 Laser sensor featuring adjustable sensitivity from 400 dpi to 4000 dpi, Gigabyte's GHOST Engine featuring 8KB of onboard memory, GHOST software suite, 16-bit wide data path, five independently programmable buttons, four level on-the-fly DPI adjustment, USB report rate tuning, and an adjustable weight system with 38 grams of metal weights.
It all sounds impressive; the key is if this mouse actually works as advertised. So, let's find out if this GHOST is the real thing or just another Casper wannabe.