Introduction
In Q3 2006, HP was able to finally surpass Dell for worldwide computer sales - albeit by a small margin. Competition within the North American market is even closer, with Dell continuing to hold a slight lead. Regardless of who is in the lead, the fact is that Dell and HP are the two largest computer resellers in the world. Not surprisingly, both companies also have an extensive line of displays on offer.
The LCD market is one of the fastest-growing segments of the computing industry, with new products offering improved performance launching on a regular basis. Not only has the quality of LCDs improved dramatically over the past several years, but prices continue to plummet as competition heats up. We took a look at
Dell's 3007WFP 30" LCD
recently, and now we've got HP's competing LP3065 offering in our labs for testing.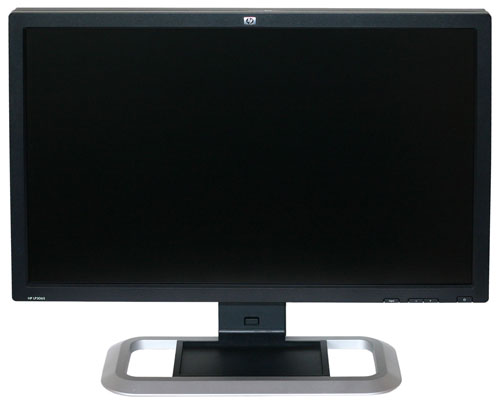 30" LCDs currently sit at the top of the lust-worthy computer displays totem pole, offering some of the highest resolutions and display sizes on the market. They also come with a price to match, effectively putting them out of reach of most consumers. Enthusiasts and computing professionals on the other hand are often willing to splurge in order to get top-quality products. It is possible to get more total screen real estate by running several smaller monitors, but some people prefer a single monolithic display over two or more smaller displays. Of course, if the quality of the larger display is also better than the smaller displays, that's another reason to consider spending the extra money.
As with all of the other 30" LCDs, a high-quality graphics card is basically required in order to properly utilize the LP3065. This is due to the native 2560x1600 resolution, which requires a dual-link DVI connection to function. While it is possible to find dual-link DVI ports on certain midrange graphics cards, the ports are far more common on high-end and professional GPUs. Naturally, if you want to run certain applications at the native resolution, you will need all of the graphics processing power you can find.
As we said in our review of the Dell 3007WFP, 30" LCDs certainly aren't for everyone, and the HP LP3065 isn't likely to change that fact. The real question is: is the LP3065 better than competing 30" LCDs? HP has added a few interesting features to their offering that could very well move it to the head of the pack. Let's take a closer look.