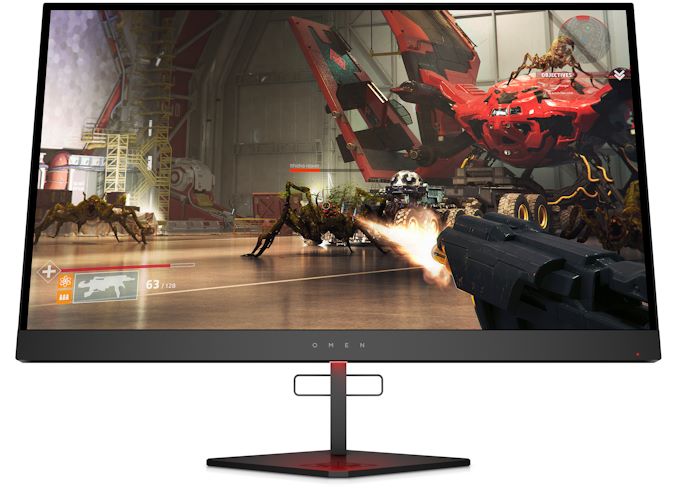 Among the monitor announcements to come out this week, HP has introduced a new display aimed at hardcore gamers and esports professionals. With a 240 Hz max refresh rate, FreeSync 2 support, and HDR, the Omen X 27 is designed to be a jack of all trades for gaming monitors.
HP's new gaming monitor is based around a high-performance QHD TN panel, sporting a 240 Hz refresh rate, 300/400 nits brightness (SDR/HDR), and a 90% coverage of the DCI-P3 gamut. Seeing a TN panel show up in a (marginally) HDR-capable monitor like the Omen is a relatively recent advancement; for years, TN displays have lagged IPS monitors when it comes to the color space that could be represented. However, recently developed TN panels and new types of backlighting have significantly improved the ability of such LCDs to cover wide color gamuts, a core requirement for HDR support.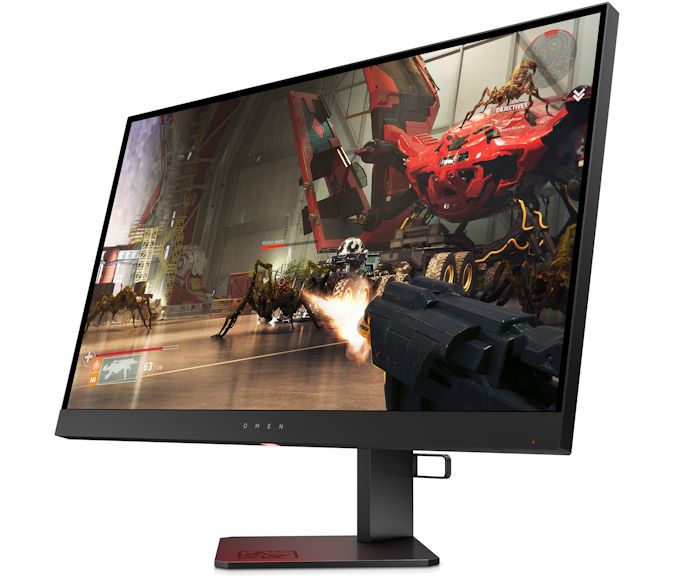 The Omen X 27 is also an AMD FreeSync 2-certified monitor, which means that it not only supports a variable refresh rate technology, but also features Low Framerate Compensation (LFC), HDR, and allows select games to tone map directly to the monitor's native dynamic range. In accordance with its HDR support, the monitor also features zoned backlighting, with 16 edge-lit zones across the monitor.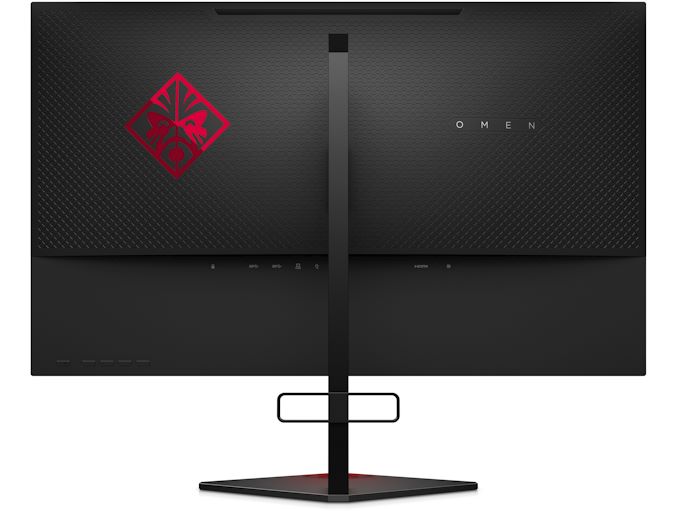 Being aimed at hardcore PC gamers and esports professionals, the HP Omen X 27 has only two display inputs: a DisplayPort 1.4 input and an HDMI 2.0 port. The monitor also features a headphone output, which is common for gaming monitors these days, but it does not have built-in speakers. In addition, the Omen X 27 has a dual-port USB 3.0 hub and an adjustable stand with a headset rest, and a red ambient light.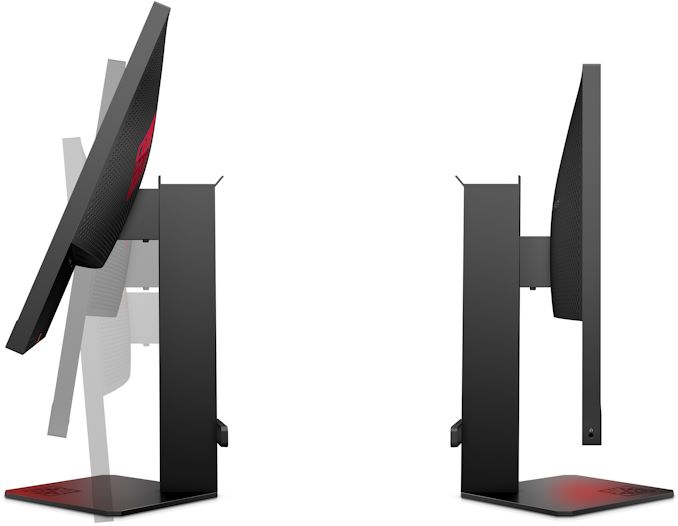 The combination of a variable refresh rate of up to 240 Hz, HDR, and wide color gamut support will naturally be the key selling point of the monitor. Unfortunately, since HP has not disclosed all the specs of the display, we do not know whether it actually supports the HDR10 transport format, which is important for many. That said, while the monitor is full of interesting features, the whole picture is something that remains to be seen.
The HP Omen X 27
General Specifications
Panel
27-inch 8-bit TN
Native Resolution
2560 × 1440
Maximum Refresh Rate
240 Hz
Response Time
1 ms GtG with Overdrive
3 ms GtG
Brightness
SDR: 300 cd/m²
HDR: 400 cd/m²
Contrast
1000:1
Backlighting
16-zone bottom edge lit
Viewing Angles
170°/160° horizontal/vertical
Curvature
none
Aspect Ratio
16:9
Color Gamut
90% DCI-P3
sRGB
DisplayHDR Tier
N/A
Dynamic Refresh Rate Tech
AMD FreeSync 2
Pixel Pitch
0.2335 mm²
Pixel Density
109 PPI
Inputs
1 × DisplayPort 1.4
1 × HDMI 2.0
Audio
Headphone output
USB Hub
2 × USB 3.0 Type-A connectors
1 × USB 3.0 input
Adjustments
Height: 0-130 mm
Tilt: -5 to +23 degrees
MSRP
$649
HP's Omen X 27 will be available starting from September in the US at $649 and starting from November in the UK for $£579.99.
Related Reading:
Source: HP