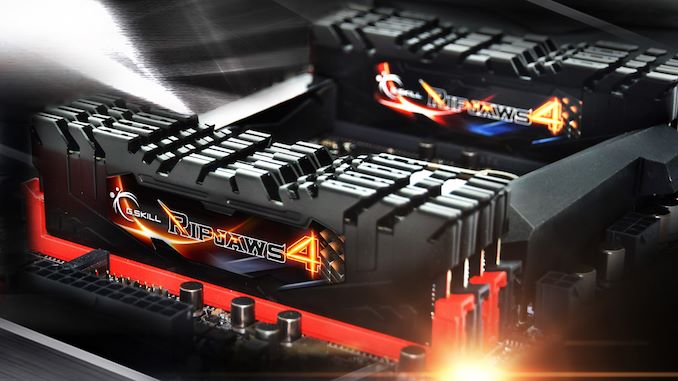 After the U.S. Department of Commerce banned U.S. exports to Chinese Fujian Jinhua Integrated Circuit Company (also known as Fujian or JHICC), essentially destroying this maker of memory, it was a matter of time before the Chinese government established a new DRAM maker as a part of its 'Made in China 2025' project. On Sunday Tsinghua Unigroup announced its formation of DRAM business group that will develop and build computer memory.
Ziguang Group, the new entity of Tsinghua Unigroup, will be headed by chairman Diao Shijing, former director of the Electronic Information Department of the Ministry of Industry and Information Technology, as the group's chairman, as well as Charles Kao as CEO. The latter is a legend of the Taiwanese DRAM industry as the he used to be the chairman of Inotera Memories as well as the president of Nanya. Besides, Mr. Kao is the chairman of Yangtze Memory Technologies Co. (YMTC), a maker of 3D NAND from China.
Under the 'Made in China 2025' program, local governments are constructing 300-mm semiconductor fabs in various parts in China, so Tsinghua Unigroup's DRAM business unit will have access to production capacities. This is why the company lacks DRAM process technologies and this is why it had to hire Charles Kao, which has plenty of connections in the computer memory world, which might help to lure talented engineers from around the world. Meanwhile, Taiwanese DRAM makers are primarily known for 'technology for capacity' deals with companies like Elpida, Infineon, or Micron, but not for their own fabrication processes.
Ziguang will be the fourth Chinese DRAM maker after Xi'an UniIC Semiconductors (which inherited its original DRAM IP from Infineon and Qimonda yet currently develops its own technologies and chips), Fujian Jinhua (aka JHICC, which is accused by the U.S. Government and Micron of stealing the latter's IP), as well as Innotron Memory (which says it relies on in-house developed technologies).
Tsinghua Unigroup, a joint venture between Tsinghua Holdings and Beijing Jiankun Investment Group (which is controlled by Zhao Weiguo, the chairman of Tsinghua Unigroup), attempted to buy Micron for $23 billion in 2015, but the deal was never made. After that, Tsinghua Holdings acquired Xi'an UniIC Semiconductor from Inspur. Furthermore, Tsinghua Unigroup controls Unigroup Guoxin Microelectronics, a developer and distributor of chips.
To sum up, both Tsinghua Unigroup as well as Tsinghua Holdings are not newcomers in the DRAM market. Meanwhile, it remains to be seen when either of the companies come up with viable technologies to make computer memory as well as competitive DRAM chips.
Related Reading:
Sources: Tsinghua Unigroup, TrendForce