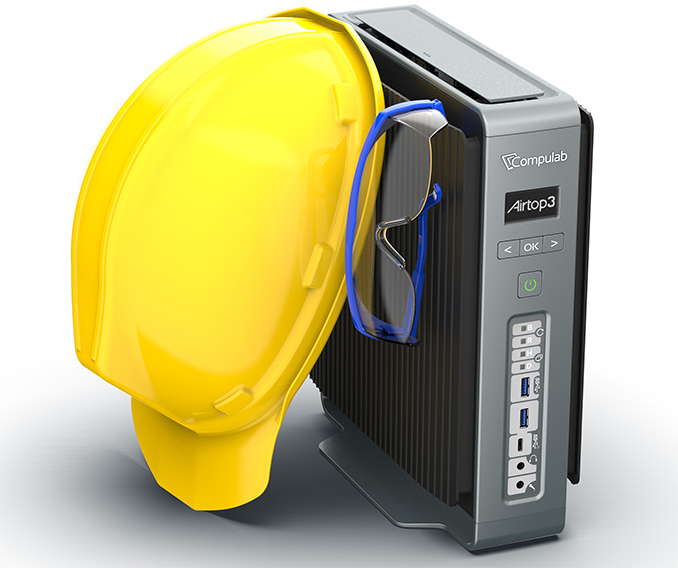 Compulab has introduced its new Airtop3 passively-cooled desktop platform, which is aimed at commercial and industrial users looking for a high-performance passive PC. The Airtop3 combines high-end, high performance components with significant expansion capabilities (e.g., operate up to seven displays, integrate up to five SSDs, etc.) as well as compatibility with Compulab's proprietary FACE customization modules. Compulab will sell its Airtop3 machines in different configurations targeting a variety of applications.
Just like predecessors, Compulab's Airtop3 relies on the company's natural air-flow (NAF) cooling technology that places each component into a specially-designated passively-cooled area, does not require any active fans and is therefore absolutely quiet. For this fanless system Compulab refined its NAF technology in a bid to increase maximum TDP of the PC all the way to 300 W (something the company has learnt from its Airtop2 Inferno aimed at gamers).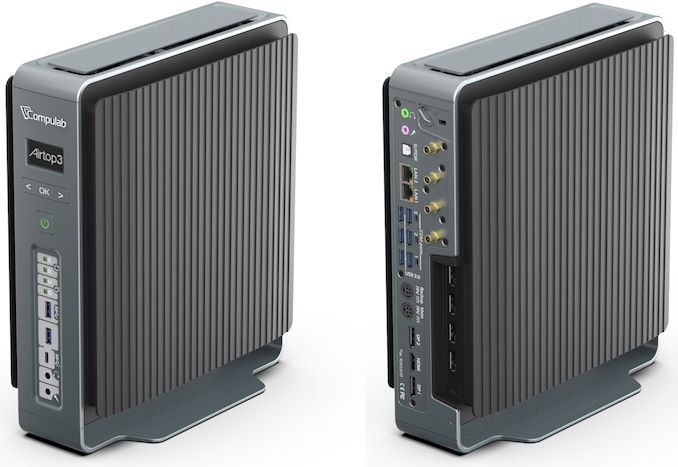 The advanced cooling system enabled Compulab to equip the system with any CPU up to Intel's eight-core Core i9-9900K (or future Xeon E CPUs), any graphics card up to NVIDIA's Quadro RTX 4000, up to 128 GB of DDR4 memory, up to two M.2-2280 SSDs, and up to four 2.5-inch storage devices.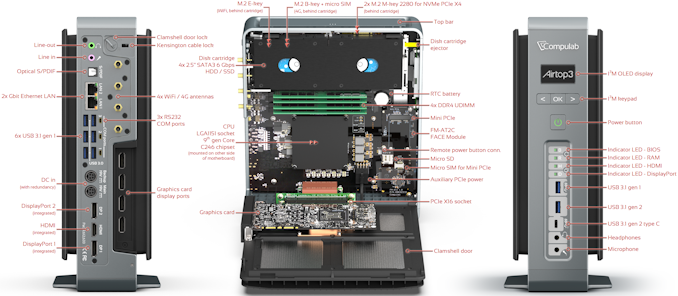 Furthermore, the Airtop3 also supports an advanced set of connectivity technologies, including two GbE ports (Intel i210 + Intel i219), 802.11ac + Bluetooth, 4G/LTE, eight USB 3.x Type-A ports, one USB 3.1 Gen 2 Type-C port, three RS232 ports, three display outputs, audio connectors, and so on. Customers who need additional GbE ports, USB connectors or NVMe SSDs can purchase Compulab's FACE expansion module or an NVM3 storage adapter that supports M.2-22110 and NF1-30110 SSDs (featuring up to 9.5 GB/s throughput in RAID mode).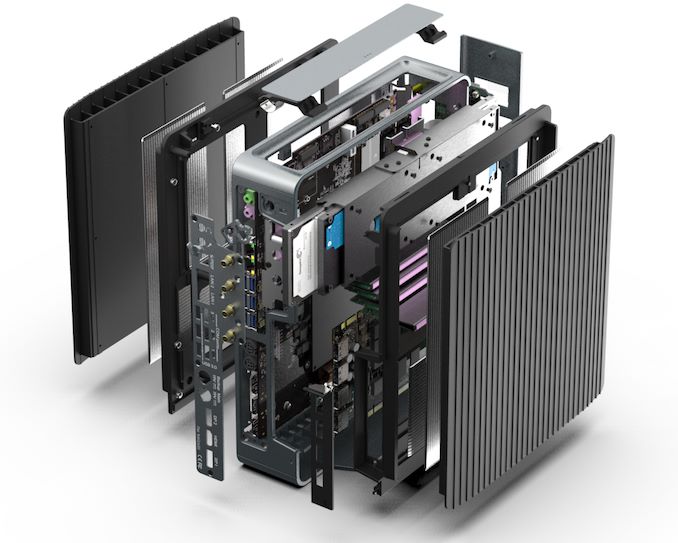 Since Compulab's Airtop3 is aimed not only at regular home/office/professional environments, but also on commercial and industrial applications, the manufacturer may equip it with components rated for extended (-20°C – 70°C) or industrial (-40°C – 70°C) temperature ranges.
Initially Compulab will offer its Airtop3 with Intel's Core i9-9900K, Core i7-9700, or Celeron G4900 processors. The list of graphics cards offered with the system includes NVIDIA's GeForce GTX 1660 Ti as well as NVIDIA's Quadro RTX 4000. The Airtop3 barebones system with the Celeron G4900 will start from $999.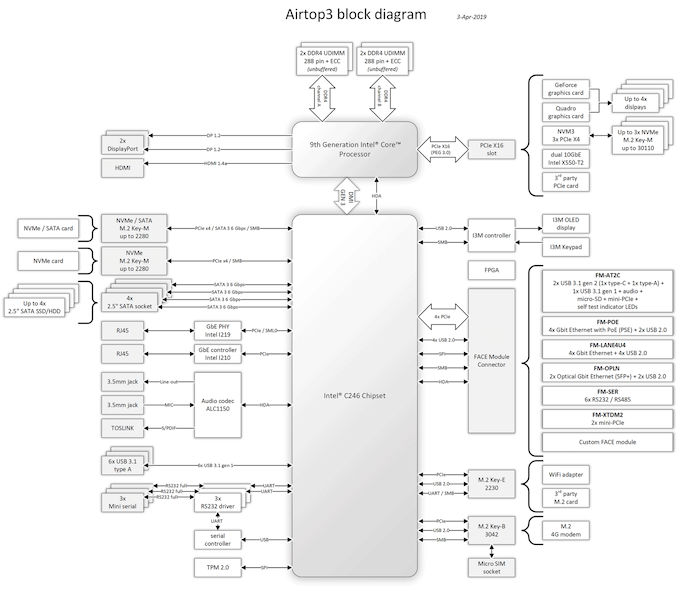 Related Reading:
Source: Compulab