Battlefield 1 (DX11)
Battlefield 1 returns from the 2017 benchmark suite, the 2017 benchmark suite with a bang as DICE brought gamers the long-awaited AAA World War 1 shooter a little over a year ago. With detailed maps, environmental effects, and pacy combat, Battlefield 1 provides a generally well-optimized yet demanding graphics workload. The next Battlefield game from DICE, Battlefield V, completes the nostalgia circuit with a return to World War 2, but more importantly for us, is one of the flagship titles for GeForce RTX real time ray tracing, although at this time it isn't ready.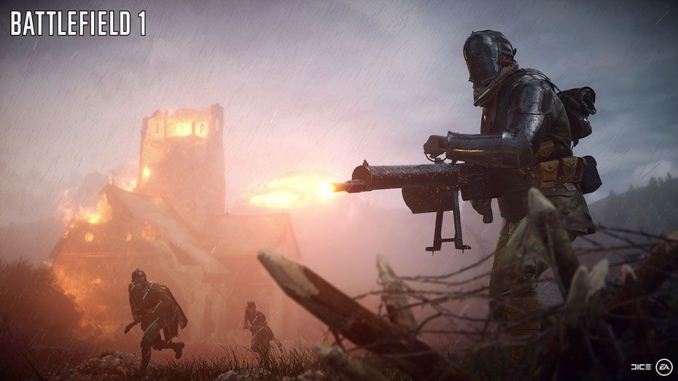 We use the Ultra preset is used with no alterations. As these benchmarks are from single player mode, our rule of thumb with multiplayer performance still applies: multiplayer framerates generally dip to half our single player framerates. Battlefield 1 also supports HDR (HDR10, Dolby Vision).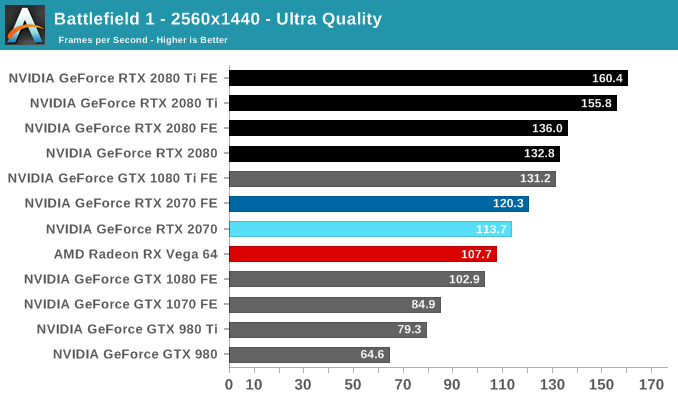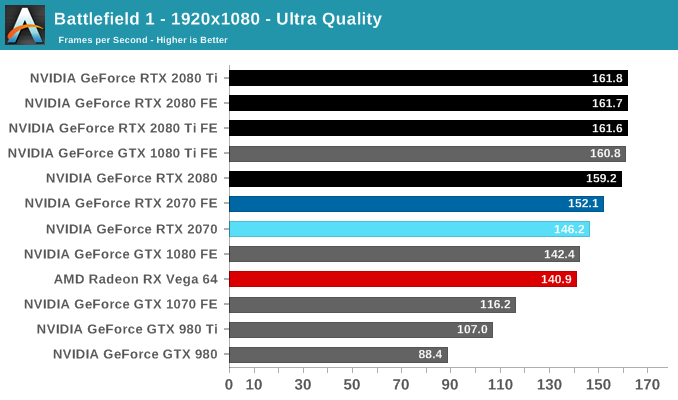 In Battlefield 1, the RTX 2070 cards mark their spots in between the GTX 1080 Ti and GTX 1080. The Founders Edition tweaks don't play much of a role here, as the RTX 2070 is firmly above than the competing GTX 1080 and RX Vega 64. This is arguably the ideal space for the RTX 2070 to be in, as any faster would undermine the RTX 2080.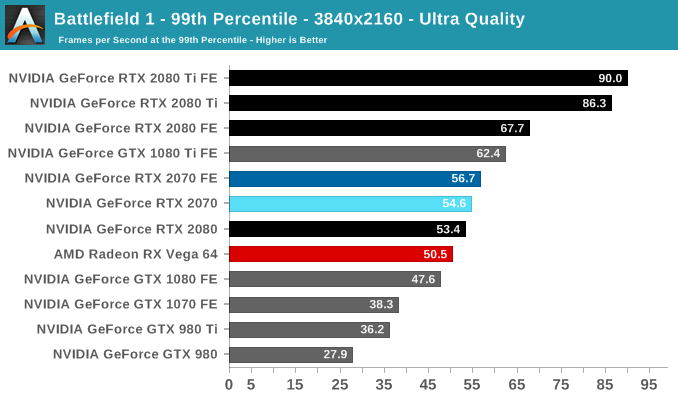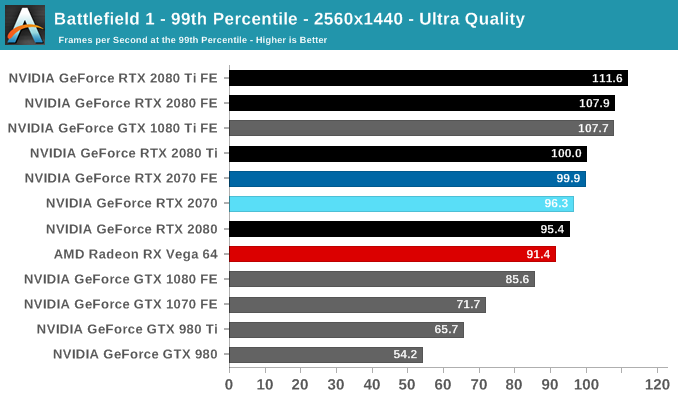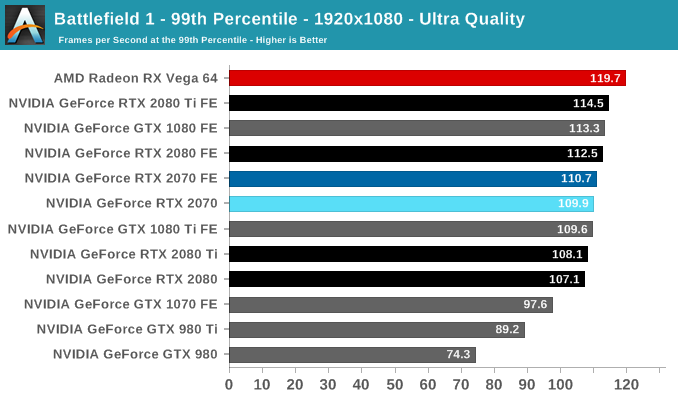 At lower resolutions though, cards at the GTX 1080 Ti performance tier and above highlight the CPU bottleneck in play.