AnandTech Storage Bench - Light
Our Light storage test has relatively more sequential accesses and lower queue depths than The Destroyer or the Heavy test, and it's by far the shortest test overall. It's based largely on applications that aren't highly dependent on storage performance, so this is a test more of application launch times and file load times. This test can be seen as the sum of all the little delays in daily usage, but with the idle times trimmed to 25ms it takes less than half an hour to run. Details of the Light test can be found here. As with the ATSB Heavy test, this test is run with the drive both freshly erased and empty, and after filling the drive with sequential writes.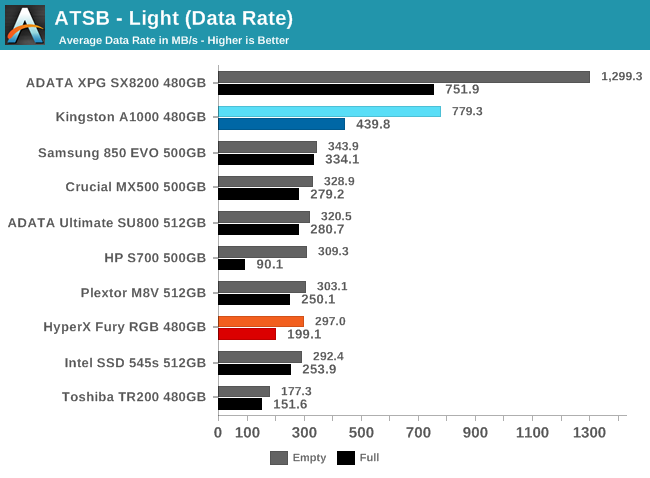 When the Light test is run on an empty drive, the HyperX Fury RGB provides an average data rate that is only slightly below normal for mainstream SATA SSDs. When the test is run on a full drive the Fury RGB suffers more than a typical mainstream drive but does not fall all the way down to the performance level of DRAMless SSDs.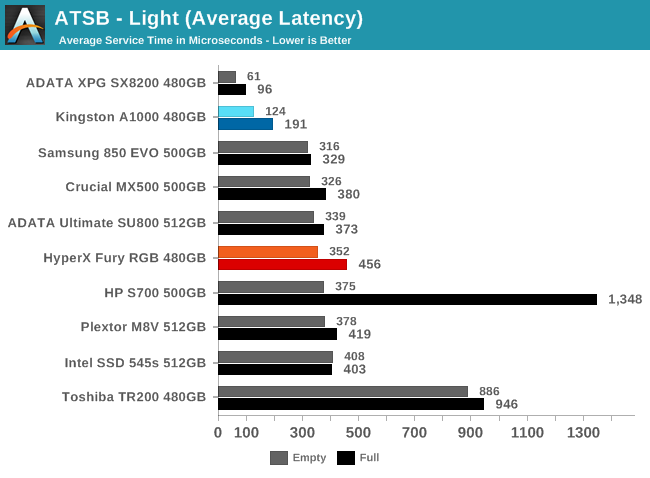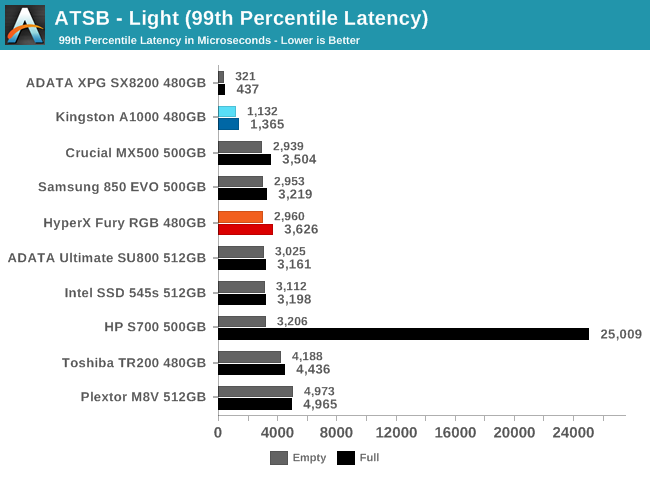 The average and 99th percentile latencies from the Fury RGB on the Light test are reasonable for a SATA drive and don't indicate any serious issues on gentle workloads.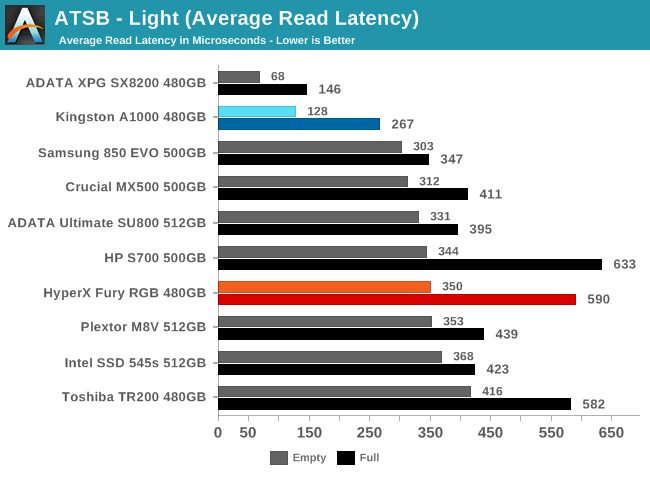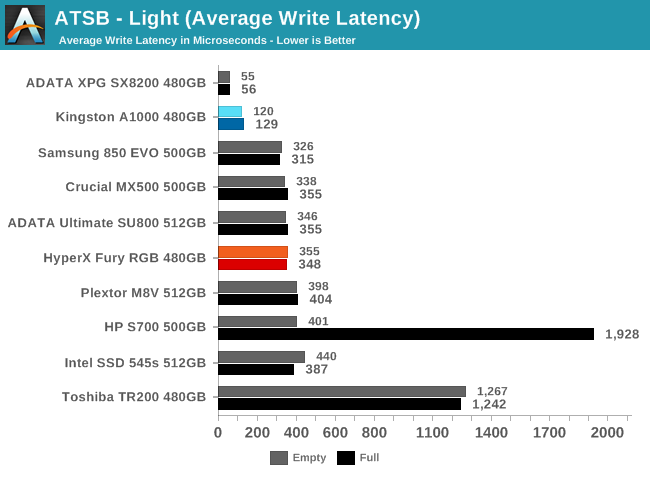 The full-drive test run's average read latency is a bit higher than normal but otherwise the Fury RGB scores about as well as any other SATA SSD.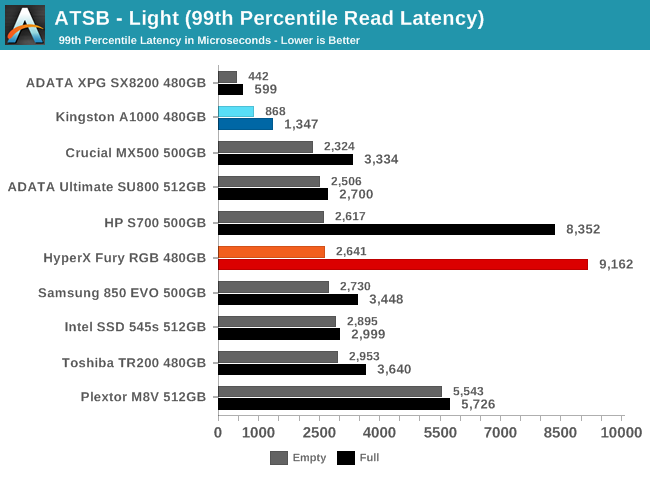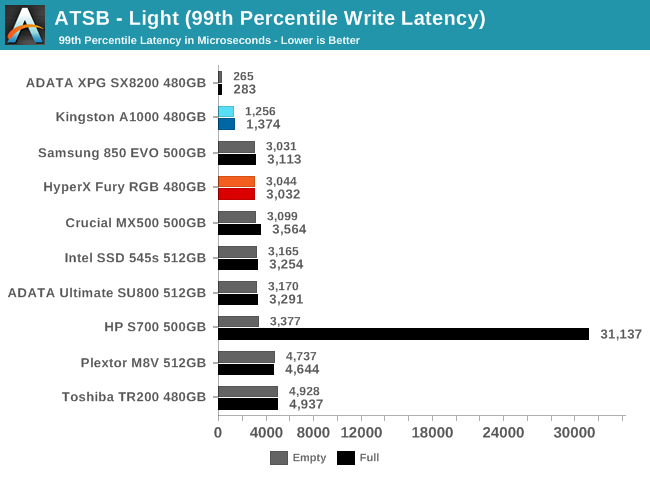 Read latency again stands out when looking at 99th percentiles, and the Fury RGB actually scores a bit worse than even the DRAMless HP S700. It does not appear that the Fury RGB is capable of suspending write operations in order to quickly handle new read requests.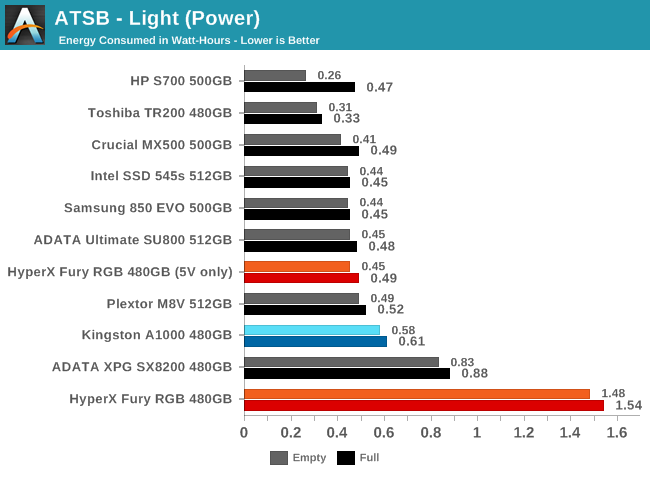 The energy usage of just the SSD side of the drive is similar to other SATA SSDs, and the LEDs continue to use far more power than the storage operations.