​Sample Thermal Images
Some sample thermal images (with annotations added using FLIR Tools) are provided below in the form of screenshots from the generated PDF report. We can see that the FLIR ONE Pro is able to track temperatures ranging from -17C to 150C.
​Freezer Compartment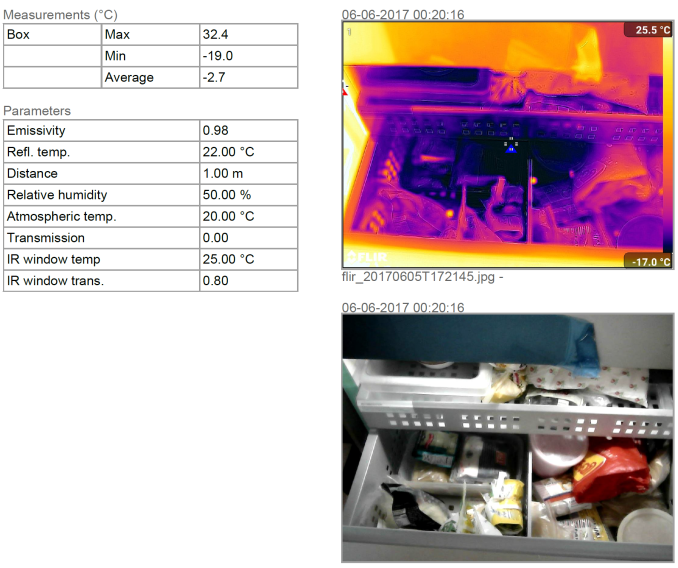 Refrigerator Compartment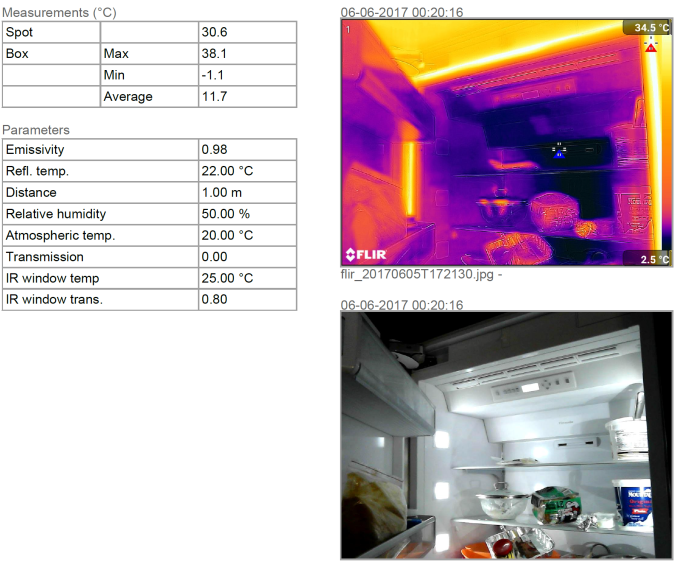 Ceiling from Staircase Base in a Dark Room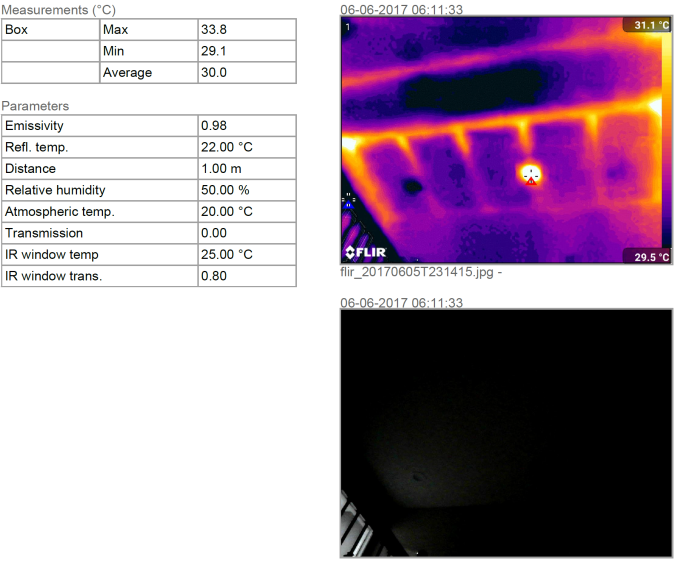 ​Child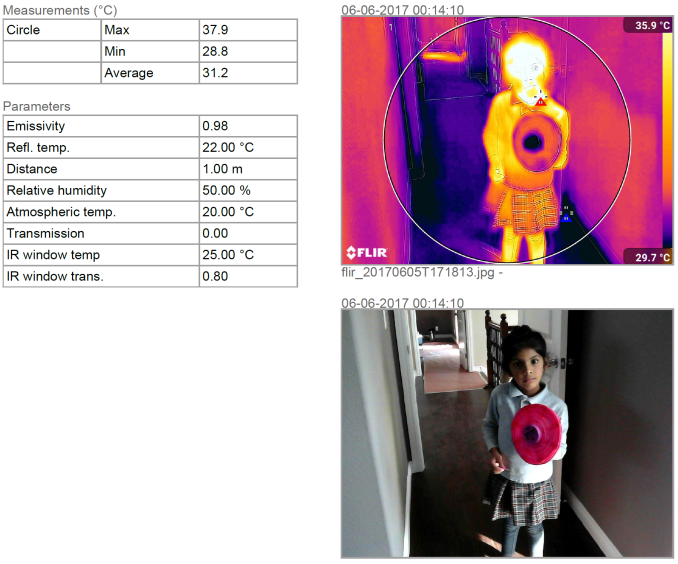 ​Notebook under Use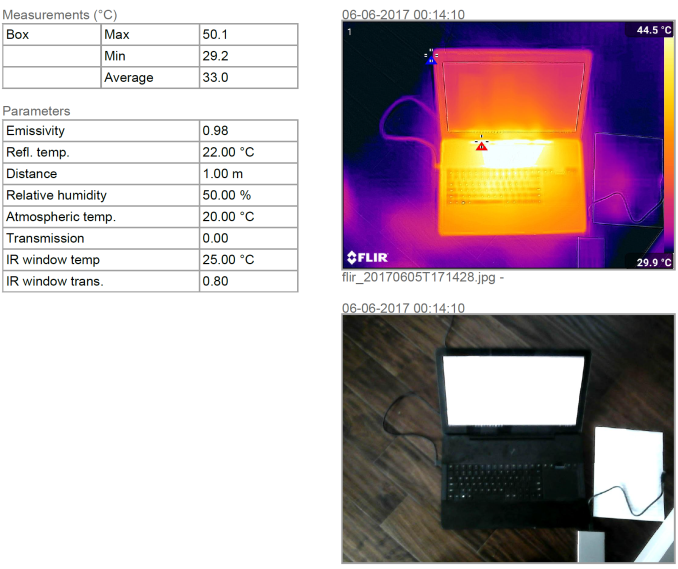 Composite Deck in the Sun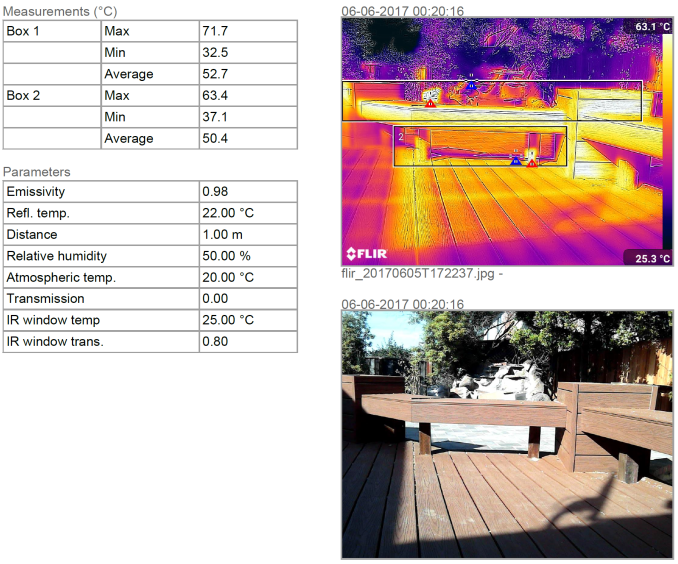 Open Flame on a 16000 BTU Natural Gas Cooktop Burner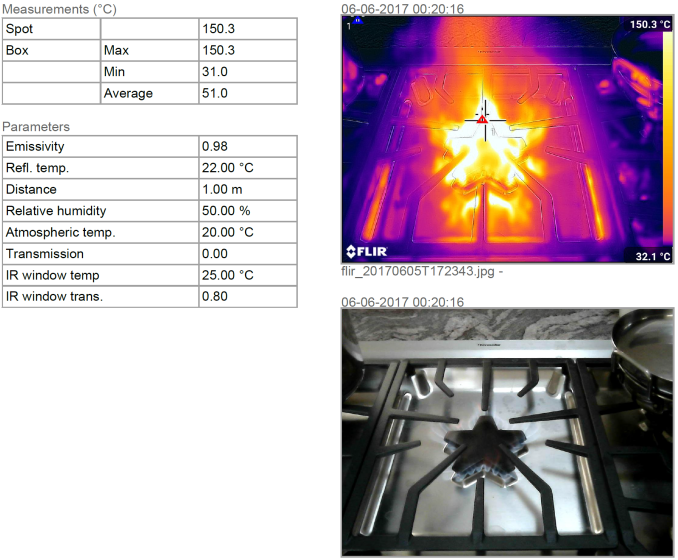 We can also see the versatility of the FLIR Tools app, which allows tracking of multiple regions in the deck sample above. The ceiling shot (in the dark) also shows the wooden rafters standing out in the thermal image. Temperatures are fairly accurate, with the human skin temperature correctly being identified.