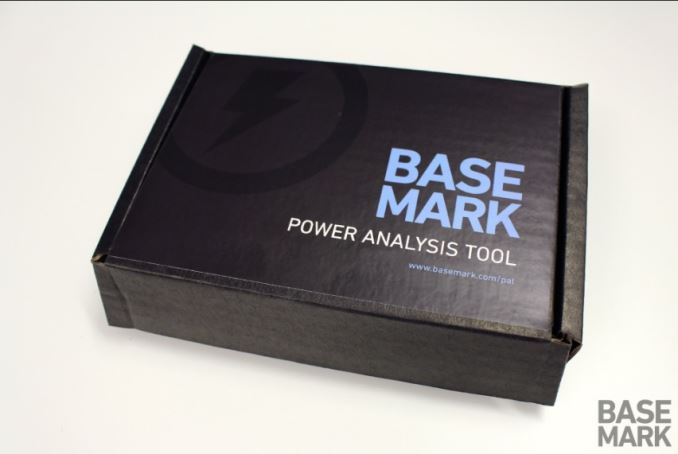 Basemark has traditionally been a software company. We've seen and used a lot of their benchmarking test suites including Basemark OS and Basemark X. Seeking to expand its portfolio by not only providing software benchmarks to quantify performance of devices, Basemark looks to provide hardware to enable users to measure power-consumption and power-efficiency of devices. Here is where the PAT (Power Assessment Tool) comes in. The PAT is a tool that doesn't require destructive dismantlement of a device to be able to measure its power consumption. This is an area where I'm particularly familiar with as over the last year and more have been instrumenting a lot of smartphones via external power supplies and measurement equipment by physically opening them and replacing the lithium power cells.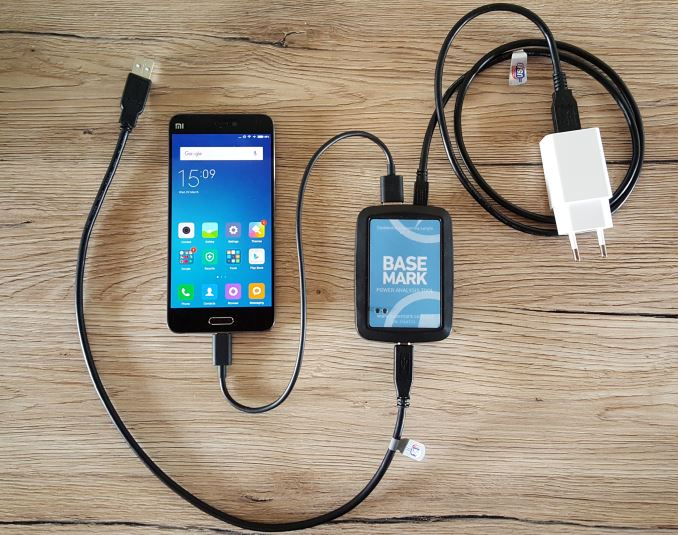 Basemark relies on the fact that when smartphones are fully charged, they usually enter a power bypass-mode where the internal battery cell is no longer used, and power is instead drawn directly from the connected charger. To do this the PAT is connected to a conventional charger input. Currently this is a microUSB port but Basemark tells me future revisions might consider going USB C. The output is a USB-A port and thus one can connect any kind of receiving device, be it USB C, microUSB or Lightning port.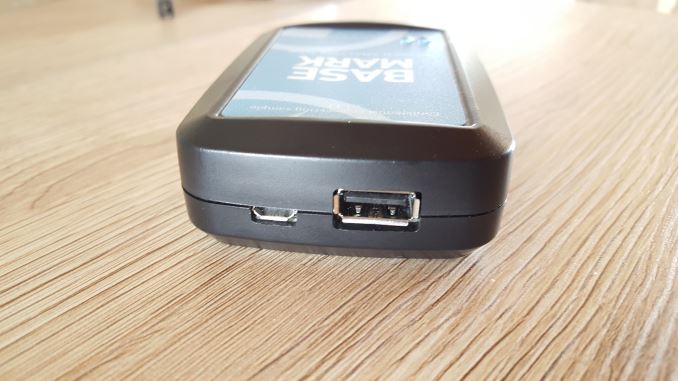 On the software-side the PAT comes with an interface and analysis software that is able to connect to the hardware and show in real-time the power consumption of the device.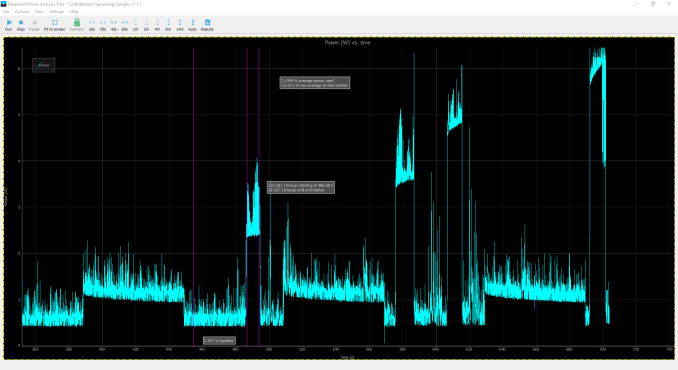 It's still a bit early to talk about the capabilities of the beta software but Basemark shows promise and once all features are implemented the PAT should represent great value in terms of analysis for both professionals and enthusiastic hobbyists.
The charger input power measurement methodology does come with limitations. For example power consumption exceeding charger power will lead to the device PMIC to compensate by drawing power from the battery - power which then can no longer be tracked. Another problematic scenario is when devices implement charge current limits when the screen is on. While in practice they would be able to charge at rates of up to 12W, they limit themselves to ~5W when the device is used. This limit sometimes falls below the peak power consumption of devices and thus can result in a misleading measurement data.
While the PAT is officially advertised and validated for power measurement over a device's USB port, an interesting use-case that I couldn't help myself testing is trying to use it to directly power and measure the device's battery power input. With some cable splicing and modifications to be able to just use the + and GND pins of the USB connectors and connect them to the device's battery input I was able to avoid any of the limitations and draw-backs of measuring power via the device's input power.
Basemark publishes that the power range on the input and output ports ranges from 4.10V (3.9V output) to 5.25V at up to 1.8A. I'm not sure if these are technical limits or simply the currently validated ranges that Basemark has tested the hardware on as I had no issues connecting fast-chargers with supply voltages of up to 9V. The internal ADC is 16-bit in resolution and able to measure voltage with accuracy of ÷ 140 µV and currents at up to ÷ 1 mA accuracy for the least-significant-bit (LSB). Currently the data sample-rate is configurable down to 1ms resolution but Basemark tells me that the internal ADC is capable of up to ~100kS/s and maybe taken advantage of in future firmware updates.
Overall the PAT is an interesting and useful little tool. Basemark prices the first generation at 995€ without VAT for corporate costumers with limited availability starting in April. At a rather steep starting price, the PAT will need to distinguish itself via its software and analysis capabilities. I'll be reviewing the PAT more in-depth in the coming months as Basemark continues to refine the software suite, so keep an eye out for more in-depth testing!