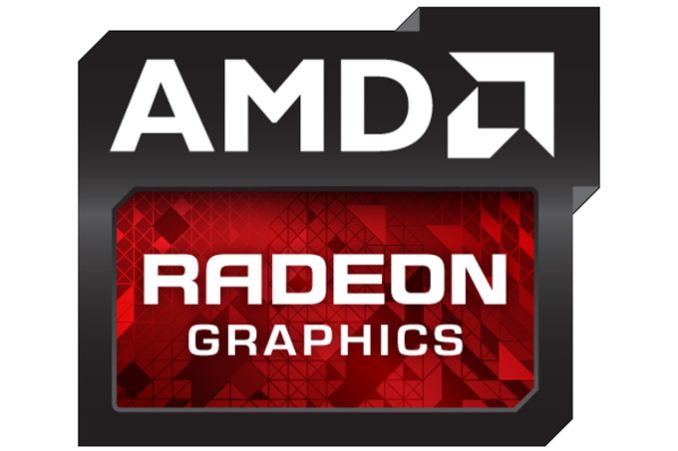 It looks like AMD is starting up another one of their tongue-in-cheek video card marketing campaigns, if the latest package to arrive on my doorstep is any indication.
In an envelope from AMD's marketing department labeled "Top Secret", AMD included in a single picture (of myself) with the text "Wouldn't you agree that two is better than one?" On the backside is a Twitter hashtag, #2betterthan1.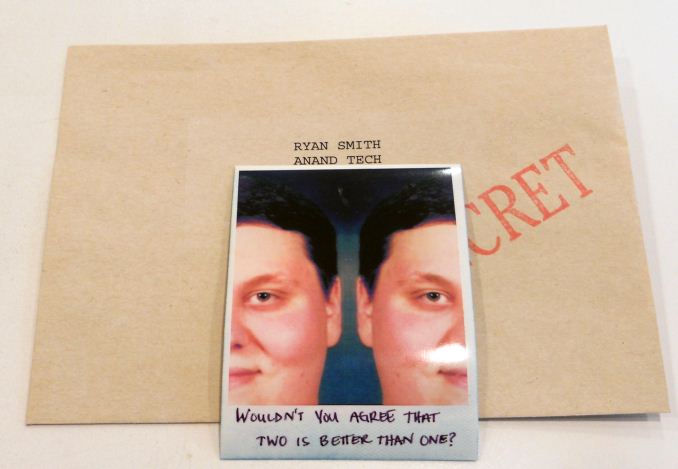 Given the current state of AMD's 200 series product lineup and the fact that it has been just under a year since the Radeon 7990 launched, this is presumably the start of AMD's marketing campaign for the obligatory dual-GPU 200 series card. AMD's note doesn't leave much in the way of details to speculate with, but considering that 7990 was already pushing around a pair of Tahiti GPUs, it seems a foregone conclusion that any new dual-GPU card would be Hawaii based. In which case, considering that Hawaii cards currently approach 300W, it will be interesting to see just what AMD has up their sleeve for fitting a pair of their best GPUs on a single card.
One thing is for certain: AMD never stops with one teaser. So no doubt there will be more information to follow.
In the meantime, to see whether two really is better than one, I made a quick call to the ultimate authority on all things me: my mother. Her response? "Having two sons was great for getting the yard work done, but I paid for it at the grocery store." So make of that what you will.