Going Into the Pixel: Retina Display Under a Microscope
If we take a few (or an order of magnitude) more steps closer to the display and put it under the microscope we can get an even better appreciation for exactly what Samsung (and Apple's other display vendors) have done with the creation of this panel. Below are shots at 50x magnification of the display from the iPad 2, new iPad, ASUS TF Prime and iPhone 4S, organized from lowest to highest DPI:

Apple iPad 2, 1024 x 768, 9.7-inches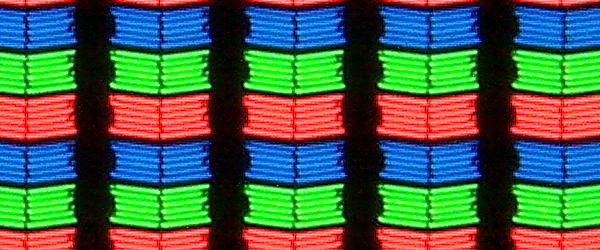 ASUS Eee Pad Transformer Prime, 1280 x 800, 10.1-inches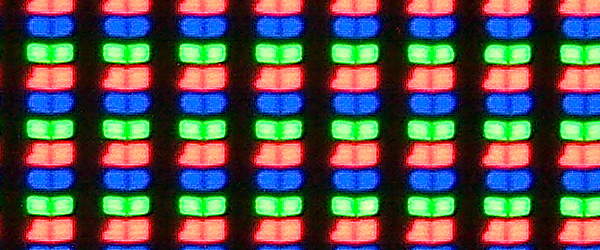 Apple iPad Retina Display (2012), 2048 x 1536, 9.7-inches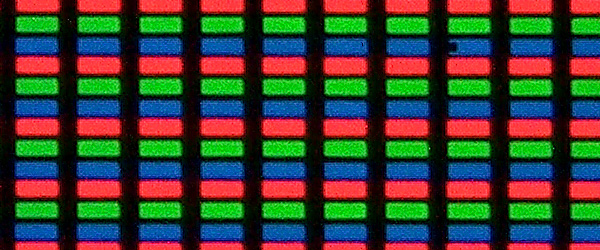 Apple iPhone 4S, 960 x 640, 3.5-inches
What you're looking at here are shots of the three subpixels for each pixel. Subpixel shapes will vary by panel type/manufacturer (hence the iPhone 4S vs. iPad subpixel structure), but the increase in density is tremendous.