Construction
At first glance, the Dell 2001/1901FP and 1905FP look identical. Our 2001FP has a slightly larger screen space and additional OSD controls, but everything has a very similar look and feel right down to the USB inputs on the side.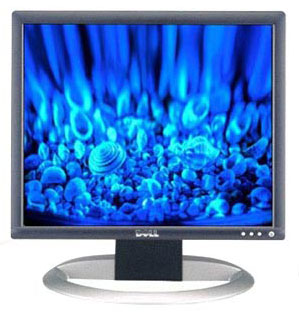 Dell UltraSharp 1905FP
LCD
19" SXGA LCD (Active Matrix)
pixel pitch: 0.294mm
Anti-glare coating
Scanning Frequency
Horizontal: 31-80kHz
Vertical: 56-75Hz
Response Time
20ms (Typical)
Viewing Angle
178 / 178 (Horizontal / Vertical)
Contrast Ratio
800:1 (Typical)
Compatibility
1280 x 1024 (Native)
Brightness
250 cd/m2
Warranty
3 years parts and labor
Notice that the specifications here are identical to the Samsung 193P. Although both monitors look very different, it's the panel that is important.
One of our favorite features on the Dell 2001FP was the integrated USB hub. Oddly, even though we gave Dell so much praise for going the extra mile with this feature, we have never seen another LCD with a USB hub until today. We tested the USB connectors by plugging in a single high-powered USB drive, which powered up correctly. A USB to hub cable was included with the packaging. Below, you can see a side view of the Dell 2001FP (left) and the Dell 1905FP (right).