Introduction
Several weeks ago, we took a look at seven moderately priced 19" LCD monitors hoping to find a monitor that combined the best in performance, price and quality. Since then, Dell was generous enough to give us one of their newest 19" LCD models, the much famed 1905FP. The Dell UltraSharp 1905FP and its larger brother, the 2005FPW, are the eventual replacements for the 1901FP and the much acclaimed 2001FP displays. The Dell 2001FP has been one of the most fantastic displays that we ever had the pleasure of working with; it sports excellent resolution, great user interface, additional inputs and an unbeatable price. However, like all things in the computer industry, a lot can change in a year. Even though the 2001FP was an exceptionally bright monitor for a flat panel capable of 1600x1200 resolutions, newer Samsung, LG.Philips LCD and AUO panels all sport better specifications and the OEMs have started to implement these newer panels.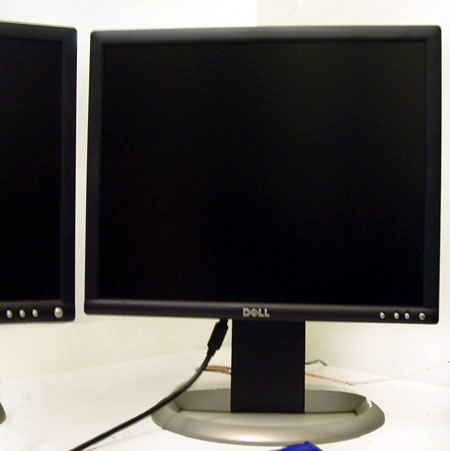 Dell UltraSharp 1905FP (right) with a Dell UltraSharp 2001FP close by (left)
Undoubtedly, the 1905FP has a lot to live up to given the legacy of the 2001FP. We were not able to get a sample of the 2005FPW in time for this review, but we will get a full comprehensive look at that display in the next few weeks.
Since we just finished a roundup a few weeks ago, Dell has it particularly tough because the 1905FP must outperform all of our other 19" LCDs to win our hearts.