CPU Performance
We have picked a handful of our CPU tests to give a sense of the overall performance of the system. As this is a Picasso based APU, it is built on the Zen+ microarchitecture, and it is expected to perform accordingly.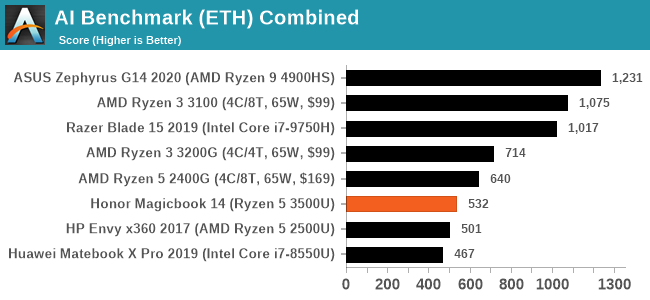 In our new AI benchmark test, here is the data for Inference and Training combined. This is a test which likes cores, but also the Zen 2 parts do really well here. The Magicbook sits above a first generation Ryzen mobile processors, as well as above the Core i7 in the Matebook Pro X.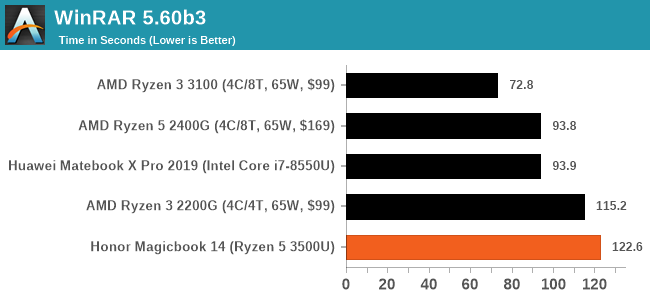 WinRAR is a test that likes memory bandwidth, and unfortunately this is one of the downsides of using that older Picasso platform - DDR4-2400 memory speeds aren't that great in the grand scheme of things.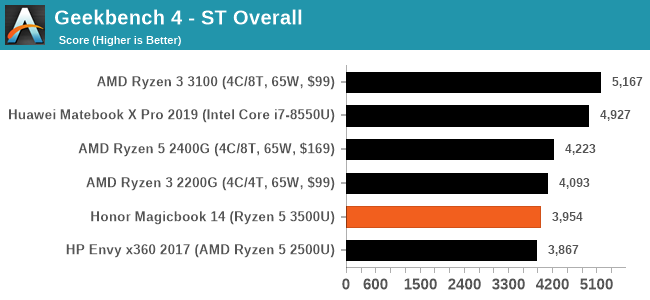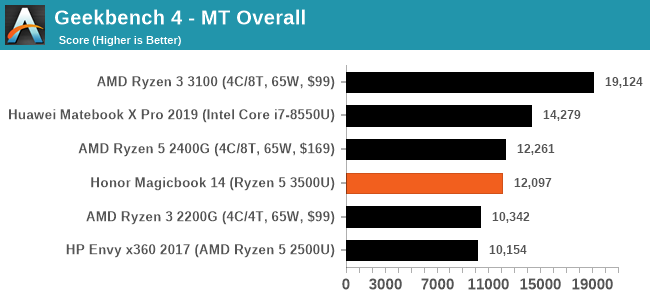 For GeekBench synthetics, we see a small lead over the first generation Ryzen parts in ST, which grows in MT. Still a bit far behind the i7-8550U, however.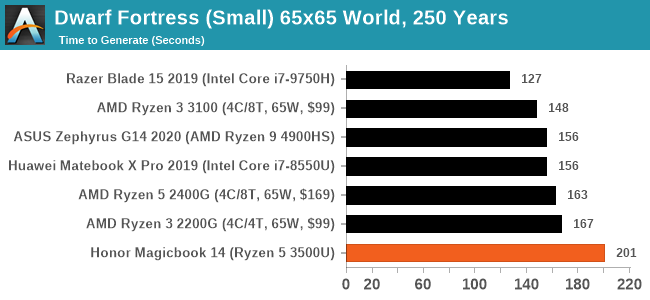 Dwarf Fortress is another one of our new benchmarks, which mainly focuses on single core performance. As is perhaps to be expected, the Zen+ processor doesn't go well here, limited by its cTDP down mode which restricts the higher frequencies that the other CPUs are able to reach.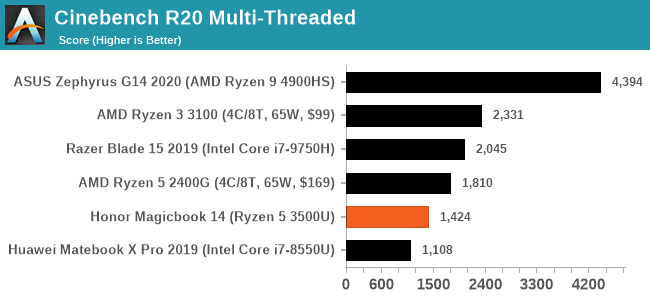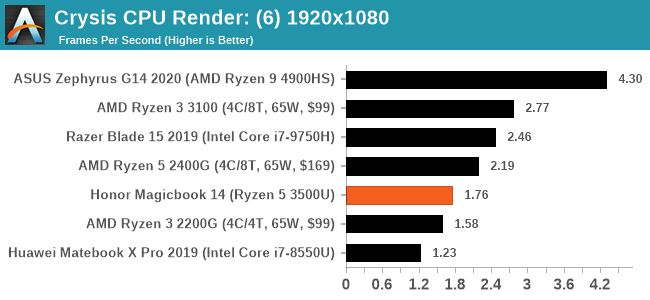 Two rendering tests to finish, and we have the R5 3500U ahead of the i7-8550U in both comparisons.