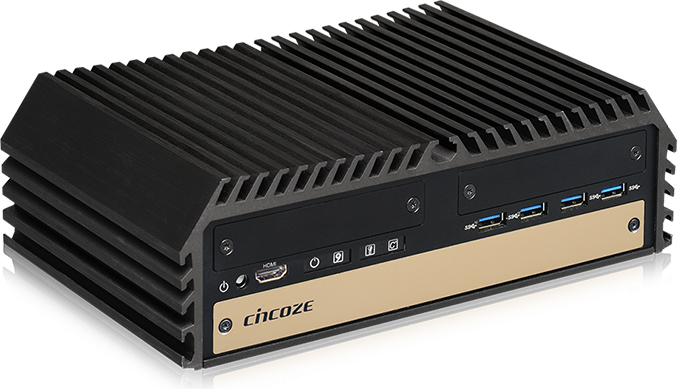 Cincoze has introduced its new ultra-compact rugged embedded workstation for use in space-constrained environments. The Diamond Extreme Series DX-1000 system supports Intel's 8th Gen Core as well as Xeon E-2000-series CPUs, features extremely robust connectivity options for both office and industrial environments. Of particular note, the One of the key features of the machine is its custom I/O.
The Cincoze DX-1000 comes in a 3.2-liter metallic unibody chassis, which serves to both contain and cool the internal components. The system can accommodate Intel's 8th Gen Core or Xeon E-2100-series processors, though as it's passively cooled it stops just short of supporting Intel's complete lineup of chips, with Cincoze only qualifying chips up to 80W TDP. Meanwhile the miniature machine also sports two DDR4 SO-DIMM slots, two hot-swap front-accessible 2.5-inch SATA bays, three mSATA connectors, an optional M.2-2230 CNVi Wi-Fi adapter, and a SIM card bay. As a rugged PC the DX-1000 is rated for a wide range of operating conditions, including extreme temperatures (from -40°C to 70°C), various DC power input voltages (9~48 VDC), and it can tolerate high vibrations and shocks (5/50 Grms) that are common in industrial, in-vehicle, mobile, and similar environments.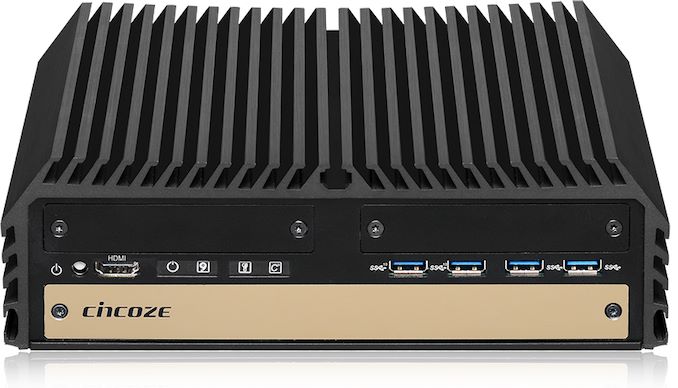 Aside from the rugged chassis, the other key feature of the Diamond Extreme Series DX-1000 is support for Cincoze's proprietary CMI (Combined Multiple I/O) and CFM (Control Function Module) modules, which allow the manufacturer to tailor the external I/O capabilities of the system to a customer's needs.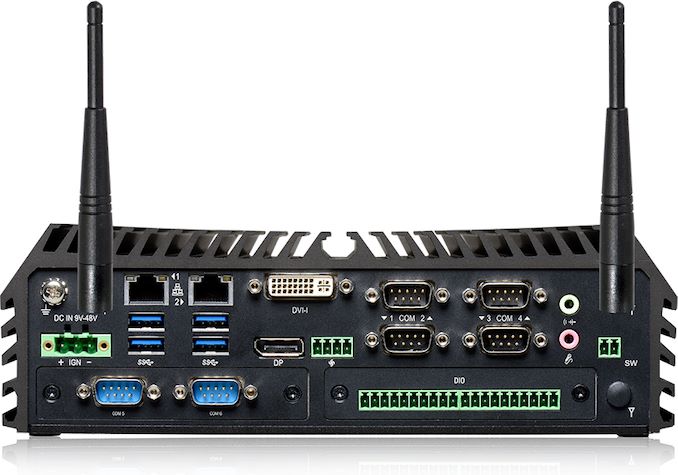 By default, the Diamond Extreme Series DX-1000 is configured with eight USB 3.0/3.1 ports (6+2), a DVI-I output (which supports D-Sub with an appropriate adapter), a DisplayPort, an HDMI, two GbE connectors (powered by Intel's I219-LM, and I210-IT controllers), four COM ports, audio output/input connectors, an external fan connector, and a proprietary power input. But with various optional CMI or CFM modules installed, the Cincoze DX-1000 can get four additional RJ-45/M12 GbE ports, two more COM ports, a 16DIO (8-pin in, 8-pin out) connector, a DIN-RAIL mount kit, and so on.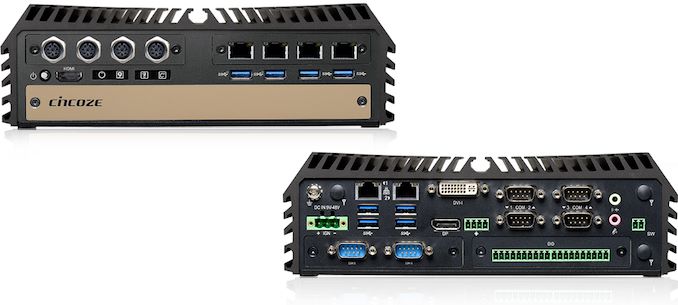 Cincoze already lists its Diamond Extreme Series DX-1000 on its website, and while the company is taking inquiries, it's not clear whether the system is actually available at this time. Meanwhile with the wide array of configuration options, the pricing of the system will depend on what CPU, memory, storage, and I/O features are selected.
Related Reading:
Source: Cincoze