Meet The GeForce RTX 2060 (6GB) Founders Edition Card
As for the card itself, we've already seen the scheme with the RTX 2080 Ti, RTX 2080, and RTX 2070 Founders Editions, the main highlight being the new open air cooler design. This time around, the RTX 2060 Founders Edition has stock reference clocks and presumably stock TDP.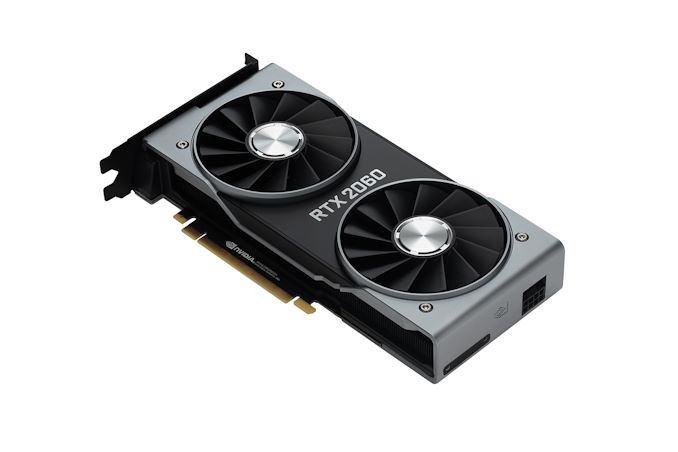 Like the RTX 2070 Founders Edition, the RTX 2060 Founders Edition has a single 8-pin power connector at the front of the card, and lacks the NVLink SLI connectors as only the RTX 2080 and above support SLI. Internally, the board appears very similar to the RTX 2070 Founders Edition. Like the other RTX 20 cards, the RTX 2060 has followed with increasing TDP, standing at 160W compared to the 120W of the GTX 1060 6GB. I/O-wise is the same story, with the DVI port customary for mid-range and mainstream cards, which are often paired with budget DVI monitors, particularly as a drop-in upgrade for an aging video card.
This is also in addition to the VR-centric USB-C VirtualLink port, which also carries an associated 30W not included in the overall TDP.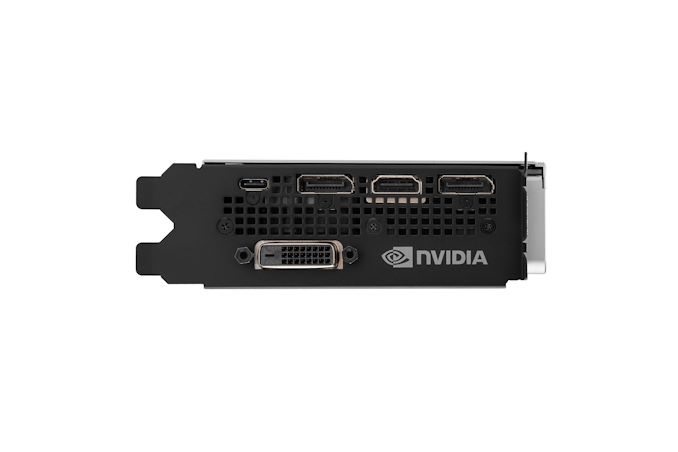 As mentioned in the other RTX 20 series launch articles, the reference design change poses a potential issue to OEMs, as unlike blowers, open air designs cannot guarantee self-cooling independent of chassis airflow. As a higher-volume and nominally mainstream part, the RTX 2060 Founders Edition would be the more traditional part found in OEM systems.